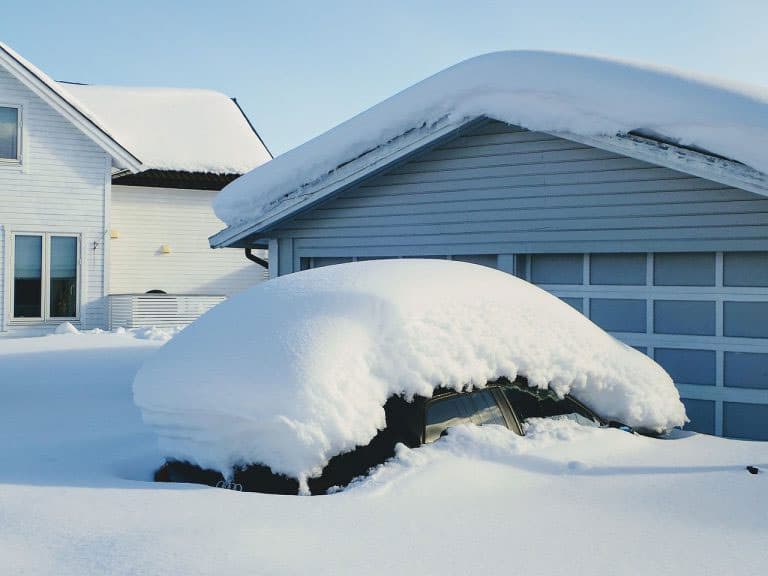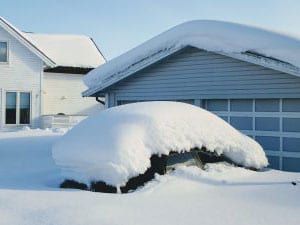 Do you live in a cold climate and wonder if you can get a tankless water heater?
Well, the answer is that you can definitely get an inline water heater even if you live in Alaska and Canada!
Since nothing in this life is simple or cut and dry, the same holds true for a tankless water heater.
You can definitely get one no matter how cold your incoming water is, but there are some things you can do to make sure it is working properly.
If you haven't bought your unit yet, there are also some considerations before you buy to make sure you get the right one for your needs.
I'm here to help with all the information you need to be able to enjoy endless hot water when it's cold outside.
If you're just looking for the best tankless water heaters to use in cold areas, then check out the comparison table below before reading the rest of the article.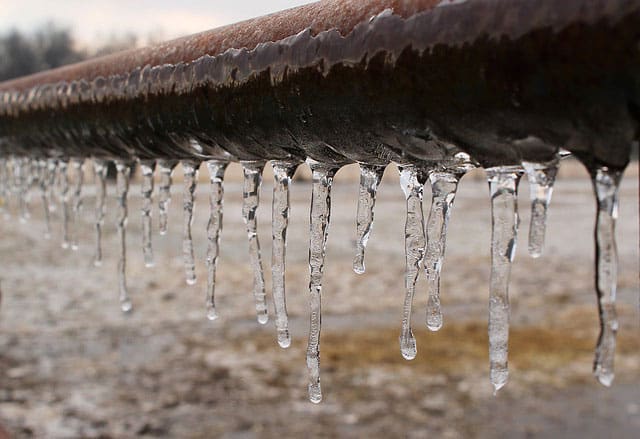 Can a Tankless Water Heater Freeze?
Without taking certain precautions, yes, your tankless water heater can freeze. It is not likely too though if you follow the steps in this guide.
Not only that, but I am only referring to outdoors tankless water heaters here.
An indoor unit is not likely to freeze unless you put it in an uninsulated area. Even then, it probably is not going to freeze anyway, it's a possibility however remote.
If you do plan to put your unit outside then there are tankless water heaters with freeze protection that will protect them. However, that requires a power source so if you find yourself without power then you'll need to take matters into your own hands.
More on that in a minute.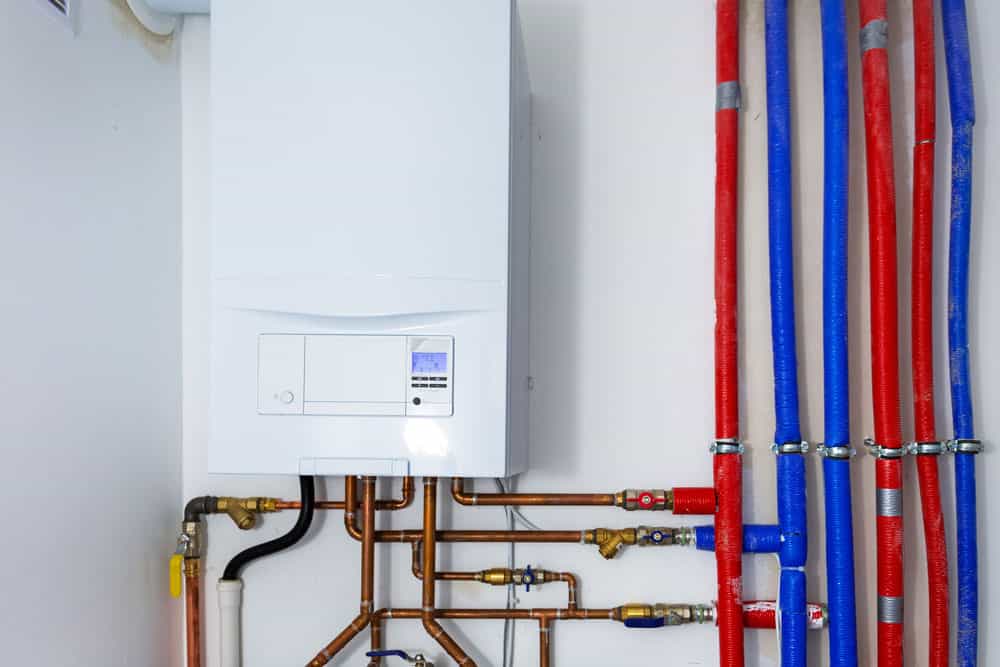 Before You Buy
If you are still in the investigative phase of your tankless water heater purchase then you are reading this section right on time. Before I get into the tips on how to protect your tankless water heater from freezing, you should know that getting the right tankless water heater is the most important thing you can do.
As I mentioned there are tankless water heaters that have freeze protection. If your area is often below freezing for days or weeks at a time, then this function is essential and I would never buy one without that option.
The other thing that has little to do with it freezing but is what will determine if it was worth it or not is making sure you get enough GPM or Gallons Per Minute.
The temperature of the incoming water will determine how much hot water flow you'll get.
In fact, my most popular article is how to size a tankless water heater because it is the most essential step when buying a tankless when you live in a cold area. Definitely click that link since there is even a handy calculator to help you zero in on the right size based on your groundwater temperature.
Whether you go for an indoor or outdoor tankless water heater go for the one with the highest GPM available. Something like a Rinnai RUR98iN which gets almost 10 GPM. It doesn't have freeze protection as it is an indoor unit but it does offer anti-frost protection.
Rinnai Tankless Water Heater
Innovative technology provides an endless supply of hot water. Installation...
Recirculation capability, with or without a dedicated recirculation line...
Offers both Concentric and PVC, providing more venting options right out of...
Rinnai's condensing technology features dual heat exchangers to provide...
Maximum output, minimum space. About the size of a small suitcase
For an outdoor unit with freeze protection you can opt for the Noritz NRC98ODLP which also gets you just about 10 GPM.
How To Protect Your Tankless Water Heater From Freezing
Whether you are still shopping for the right heater or you already have one, use these 8 cold climate tips to keep your unit working year round.
8 Tips To Using A Tankless Water Heater In A Cold Climate
Choose the Right Model

I've already mentioned this in more detail in the last section but it bears repeating. You need to get a tankless water heater for cold climates. You can't just go with any old type. In fact, I would stay away from electric ones unless you use a point of use at each water fixture. Having the right unit will give you freeze protection as well as offer up enough GPM for the whole house.

Properly Evaluate Your Water Needs

To make sure that you understand what GPM really is, I will once again suggest you check out the article I linked to above.

Think about it like this.

One of the above units I linked to on Amazon will give you roughly 10 GPM in the best case scenario. You're not going to get the best case scenario if you live in many parts of Canada for instance. You might get half of the advertised GPM.

Go for an Indoor Unit

If you live in a cold climate with extreme temperatures or even are seeing more frequent below freezing periods then I highly suggest you go for an indoor unit if at all possible. You'll have less issues with the unit shutting off or even freezing. You won't see too many outdoor units the further north you go.

You have a lot of options when it comes to where to install a tankless water heater so you don't have to worry so much about a lack of space.

Use Proper Venting

You'll need to face your vent termination away from the wind. Wind blowing into the vent can not only affect the performance, it may cause the unit to shut off. You can check out my article about your venting options so you can see which one will work best for you given your circumstances by clicking here.

When you install your vent, not only should it be out of direct wind, but you have to account for snow, too. When you vent out from a wall horizontally it should be 12 inches above the ground so it doesn't get blocked by the snow. If you often get more than 12 inches then you may need that to be higher or be prepared to dig it out often to keep the end clear.

Shut Off Your Recirculating Option

This is only going to affect those people with tankless water heaters that have a hot water recirculating pump for continuous hot water. If you do have one, shut that option off in case of a storm. If your vent gets snowed in then the pump will keep working. Eventually that will cause an error that will shut down the heater.

Be Careful About Where it Drains

If you have a condensing unit or plan to get one, then make sure the condensate drain is somewhere that won't freeze. If the water coming out of the drain freezes then it will affect how it drains. Then the unit will shut down if it senses that the condensate is blocked.

Have Backup Power

If you have an outdoor unit or worry about freezing then make sure it always has power. The freeze protection option will only work when the unit has power. Get a generator or use a tankless heater that has a backup battery.

Something I highly recommend for anybody with a tankless water heater, or any other gas fired appliance is the HUGO Battery Backup. You'll get up to 7 days of use out of this battery so you won't be out of hot water in case of a power outage.

Insulate the Pipes

If your unit is an outdoor type this is essential to make sure the incoming and outgoing water stays warm and doesn't have a chance to get cold. Even with an indoor one, you can benefit from insulating your pipes to make sure you don't have any heat loss from cold pipes.

You can get some pipe insulation tubing that will keep your hot water hot and your cold water cold.

If you plan to leave your house for the winter, make sure you winterize your tankless water heater.
Final Thoughts
Now that you see that you can indeed use a tankless water heater in cold climates I hope you are ready to get yourself one.
They aren't for everybody, obviously, but if you think one will work for your needs then I think they are an excellent option over having a tank system.
Again, unless you are planning to use multiple point of use tankless heaters, then you really need to use a gas one. I have a huge article that took me forever to write that will help you find the right gas tankless water heater so click that link if you haven't already bought your unit.