Do you need a sediment filter for well water? The short answer is probably. Even if your water is generally clear and free of silt and sediment, there are times when it can be kicked up. 
You also may have other contaminants in your well water so it always pays to test it first and see what you are dealing with.
If you do have a problem with gritty or discolored water then you do need a sediment filter. Which kind do you need? 
This is where it gets complicated.
You can't just go buy any old sediment filter. You have to know which one is best for your particular situation, namely your pump size and water demand. 
Before you decide on the right sediment filter to buy, check out the detailed buyer guide before the reviews that will let you know the requirements for each kind.
If you already know which type you need, then check out the table below to see how they compare with each other so you can pick the best one for you.
Filter Type
Ultra-Filtration (UF) membrane
What Size Filter Do You Need?
For the sake of this article, we are only considering whole house filters so you get clean water at every fixture.
This is the easiest way to make sure your water is clean from silt, sand and bad odors as well as contaminants. 
There are a number of considerations to take into account to know what size filter you need. Too big and it may slow down your water flow rate for no reason. Too small and you are left with some residual sediment which negates the whole point. 
Not only that, but your pump gallons per minute flow rate may limit what type of filter you can use. 
Here are some of the factors that go into the size filter you need for your well.
What are Microns?
The biggest factor leading to the right purchase is going to be the size of each grain of the sediment that you are removing. 
Microns are the unit of measurement for the grain of sediment. Most filters will remove 20 micron grains down to 5 microns. Under that and you are probably looking at a filter that removes contaminants other than the sediment.
To give you some perspective the diameter of a strand of hair is about 50 microns. Most grains of sand from a beach are around 60 microns. 
The problem with most sediment filters is that the diameter of the sediment is much finer. 
Coarse silt is around 30 microns and the grains go all the way down to 0.5 microns for clay. 
Even odors have to be considered based on microns. If your well water smells like sulfur or rotten eggs, then a 10 micron filter is going to help reduce or eliminate the smell. You might have to shower in this sulfur water, so it's best to get it resolved.
Water Flow Rate
The second most important factor when choosing your filter is the rate of your water flow. A filter is going to slow down your water getting to your fixtures. And if you use a backwashing type of filter, you need to make sure that your well pump is capable of performing the backwash based on the flow rate needed.
You'll need to know how many gallons per minute your fixtures use and then determine how many will be used at once to know if your filter will give you the right GPM to handle your water demand.
Add up the flow rate of the fixtures you use at once and then you know what the minimum flow rate your filter should be.
If the rating is below your ideal number then you will likely have low water pressure or maybe even interrupted flow.
Filter Class
The class of the filter is the mesh size. The larger the mesh number, the finer it is and the more it removes from the water. It also slows the flow rate down and requires more gallons per minute to properly backwash it or it will get clogged and stop working.
The smallest class you should be looking at is 600 mesh which can filter sediment above 25 microns.
Safe Home Water Quality Test Kit
EXCLUSIVE BRAND of water test kits to earn the Good Housekeeping Seal and...
TESTING AT EPA CERTIFIED LAB guarantees accurate results. See attached...
LAB FEES & RETURN-SHIPPING are included. Detailed report available on any...
BONUS BENEFITS with each purchase – Promo Codes, E-Learning Center &...
YOUR PURCHASE MAKES A DIFFERENCE in people's lives. Safe Home donates a...
Should You Test Your Well Water?
Testing is always a good idea and most home water tests will give you an accurate idea of what is in your well water. If you want to know what type of sediment then you'll need to use a DIY test that you send in for the results. A Culligan Comprehensive Water Lab Test Kit is a great choice as it will test for more than just the sediment and let you know if you need more than just a sediment filter. 
You should at least check your well water for coliform as that bacteria is common in wells. Click here to read a detailed article about testing for coliform bacteria!
The Best Types of Sediment Filters for Well Water
You have a number of options when it comes to the type of filter. There are different filters for different needs, primarily your flow rate and micron size of the sediment.
Take a look at the list below with the best version of each of the different types available and then you can decide which one is best for you.
Spin-Down Filter Strainers
A very popular sediment filter for most houses with well water is the spin down variety.
If you have high water demand then this is going to suit your needs very well. They don't use any filter, but instead rely on centrifugal force that spins down the heavy sediment and leaves it at the bottom of the chamber allowing clean water to flow out of the other end. 
Here are some of the advantages of a spin down filter:
No cartridge filters to change or clean
Easy to flush – Simply unscrew the bottom and let it drain into a bucket
Can handle a high amount of sediment
Protects your other filters and appliances from large grit and silt
Of course, there are some disadvantages so this is not the best choice for everybody.
Doesn't filter out fine silt (Most filter 40 microns and larger at best)
Low water pressure can happen with higher mesh rating filter, though less than backwashing filters
Rusco/Vu-Flow Mesh Spin Down Filter
500 mesh screen
Filters particles over 30 microns
Works up to 25 GPM
Max water pressure: 150 psi
This Rusco Spin Down filter is the best you can get for wells with fine sediment. It has a 500 mesh screen to trap sediment particles down to 30 microns in size.
This is usually what most pre sediment filters are good for. If your sediment is finer than that, then you likely are using another whole house filter and this will keep it running smoothly.
If you have high water demand then you'll be happy with the 25 GPM that you'll get from this filter. It can easily keep up with any pump that you have.
Unless you have very fine sediment, then this will get the job done. 
One downside to this is the clear casing can lead to algae growth.
---
Ultra-Filtration (UF) Membrane Systems
For an all in one system that can get rid of even the finest sediment plus contaminants like bacteria, chloramine, hydrogen sulfide, metals, and other organic compounds then these filters are ideal. They are multistage filters so you don't use them as a pre filter for other systems like a Reverse Osmosis.
The media ranges from KDF (Kinetic Degradation Fluxion) to GAC (Granular Activated Carbon). KDF is great at filtering heavy metals and the GAC removes many chemicals that may be present in your water.
The big benefit to these filters is that they act like a reverse osmosis in that they can deliver purified water, but they don't remove any of the beneficial minerals present. They don't help much with hard water, however.
iSpring 3-Stage Whole House Water Filtration System
Sale
iSpring 3-Stage Whole House Water Filtration System
Protect your family from lead and more: WGB32B-PB whole house water filter...
DIY Installation and Maintenance: Refer to our manual and our helpful...
Top-notch quality - the first stage high capacity polypropylene sediment...
Peace of mind customer service: Register online to activate your 1-year...
Please note: Unlike an RO system, this whole house water filtration system...
Filters particles over 5 microns
15 GPM flow rate
Lasts for 100,000 gallons or about 6 months
Max. water pressure: 80psi
This iSpring is one of the best Ultra-Filtration (UF) for the whole house. It has a 3 stage system that is excellent at removing sediment in the first stage down to 5 microns. 
Where it really excels is removing lead. Now, that doesn't affect many well owners, but it does remove other heavy metals that could be present in your well water. If you live near a farm, then a filter like this is essential as it removes chemicals like pesticides and herbicides as well as any VOC present in the water.
You get about 100,000 gallons before the filters need to be changed. And you get up to 15 gallons per minute flow rate which is more than most well owners need.
---
Cartridge Filter Systems
If you have very fine sediment and a funny odor from your well water, then you need a finer filter than you can get from a spin down. The benefit here is that these may be the only filters you need so you can save money by not adding on others.
What kind of GPM you will get depends on the types of media and how small the microns are that you are trying to filter.
Generally, you can go all the way down to 5 microns and use pleated filters so you can still get decent GPM. 
They don't need backwashing, but you will need to replace the filters every few months depending on the brand and type.
Culligan Whole House Heavy Duty Water Filtration System
Culligan Whole House Heavy Duty Filtration System
Whole house water filtration system with 1" stainless steel reinforced...
Perfect for residential homes, helps protect appliances and pluming from...
Features bypass shut off valve, integrated bracket design and battery...
Reduces: sediment, rust, scale, dirt, coarse sand, sand, fine sand, silt,...
The WH-HD200-C housing has been tested and certified by WQA against...
Filters down to 5 microns
GPM depends on the filter used but can be up to 20 GPM
Max. water pressure: 125psi
Uses variety of filter media
The best of the cartridge systems is this Culligan heavy duty filter. It can filter down to 5 microns in size and is big enough to handle a lot of sediment.
The GPM depends on the filter, but most of the filters that are compatible will range from 2.5 gallons per minute up to 20. I recommend the Culligan CP5-BBS-D as it can handle up to 20 gallons per minute and filters down to 5 microns.
Tier1 Pleated Polyester Sediment Culligan
Compatible Replacement: This 5 Micron 10 x 4.5 sediment water filter is a...
High Quality Filtration: The high capacity pleated polyester sediment...
6 Month Filter Life: Depending on the quality of your water, replacing your...
Durable Materials and Design: Tier1 products undergo strict quality...
Quick & Easy Installation: Simple and easy universal fit into your 10 x 4.5...
It is a dependable filter and safe to use as it has been certified by WQA against NSF/ANSI 372 for low lead compliance. 
There is a bypass feature so you can keep the water flowing while you change the filter so you never need to shut off your water when switching them out. And it has a convenient meter to let you know when you need a new filter. 
Overall, it is a great filter that gets the job done and doesn't cost a lot of money. 
---
Types of Cartridge Filter Media
There are a few different kinds of replacement filters for the cartridge style filters. Each one has its pluses and minuses, however.
These types of filter replacements don't have a backwash feature and need to be replaced when they can no longer filter anymore water as they get clogged with sediment.
Melt blown
Carbon block
Pleated filter
String wound
String wound
A good all around media for these filters are the cotton string wound variety. They resemble a spool of thread but with thicker strings. These types are tightly wound and can filter sediment from 10 microns down to 0.2. 
How long do they last? Depending on how much sediment is in your water and how big the cartridge is, they can last around 3 months.
Pleated Filter
These are becoming the most popular type of cartridge filter for sediment. They are not as tight as a string spun filter so they allow for better water flow rate with less drop in pressure. You can still filter large and small micron sediment and silt.
How long do they last? You can generally get around 3 to 5 months from one of these filters.
Carbon Block
These types of filters are good when you don't just have sediment but also lead and bacteria. The carbon is porous and allows the water to flow through and trap the sediment and contaminants. Water flow is usually slowed down by this type of filter.
These filters can remove particles of under 1.0 microns.
How long do they last? You should change these filters every 6 months even if they seem to be working fine as they can allow bacteria to grow.
Melt blown
Melted propylene resin is blown onto the cartridge and forms web like layers which allows water to pass through while filtering very small microns. Even chemicals are removed so if you make beer at home then this is the ideal type of filter.
How long do they last? You should replace this filter every 6 months or so. 
FAQ About Sediment Filters For Well Water
Why am I getting sediment in my well water?
If your well is brand new then this is likely the reason you have sediment as the drilling process has loosened much of the sand and rocks. It should dissipate after 30 days or so during which time you should have a filter. Alternatively, your pump may be too close to the bottom of the well, or your well could be running dry. Check your pump if you didn't have sediment problems before.
Is sediment in well water dangerous?
There are no bad health effects from sediment but it can cause a bad taste and odors in your water. It is bad for your appliances as it will slowly ruin them and will cause early replacement.
Does a water softener remove sediment?
Yes and no. It depends on the type as some are multistage and have a pre filter for sediment. Most do not however so if you have a water softener you will still need a sediment filter.

Conclusion
I hope that these sediment filters reviews for well water helped you find the best one for your needs. 
Once you have the right filters you will start enjoying the taste of your well water much more than you used to!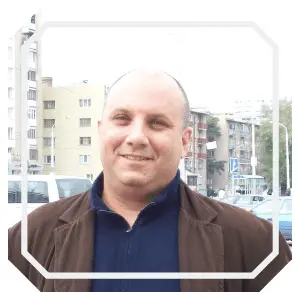 Nick Lopresti is the founder of YourH2Home and a home improvement expert. He has years of experience writing about various home improvement topics, mostly as it pertains to water systems.