Everybody by this point is familiar with the fact that public water supplies contain varying amounts of chlorine. 
Now cities are adding a chlorine compound called chloramine that lasts longer to make it more effective.
That's bad news for people that have already started to filter out their chlorine because the process is totally different for chloramine.
To get rid of chloramine you need to break it down from a compound to its individual parts.
How do you remove chloramine from water this way? Let's take a look at some of the ways that this can be done.
Chlorine vs Chloramine
Chloramine is made by a reaction between chlorine and ammonia. (Source)
Yes, cities are also adding ammonia to their water in addition to the chlorine.
As I mentioned, this is to prolong the effects of the chlorine.
To give you an idea of how stable chloramine is compared to chlorine, if you leave treated tap water out at room temperature the chlorine evaporates completely out of the water in about 4 hours. Chloramine, on the other hand, takes over 24 hours to evaporate from tap water and never totally. There will still be some residual amount left behind. 
This also highlights how removing chloramine is going to be a bit more complicated than getting rid of chlorine.
Does Vitamin C Remove Chloramine?
This is a bit of a trick question. The answer essentially is that, yes, Vitamin C can neutralize chloramine in tap water. The problem is that it takes a long time for this to work.
If what you're really asking is if Vitamin C filters work to remove chloramines from water, the answer is, no, they don't.
To get rid of chloramines from tap water to be able to drink you have to use Vitamin C tablets or ascorbic acid and add it to the water. You can add some to a pitcher of water before you drink it if you are only looking to do a little at a time.
Beer makers use these tablets to brew beer since the chloramine would kill the bacteria and yeast needed to brew the beer. But, they can't use a regular filter since there will still be chloramines present there.
There are a lot of shower head filter brands that claim to neutralize chloramines, but this is not true at all. Do shower filters work? Yes. But they work great at getting rid of chlorine, so if you are trying to get chlorine out of your shower water then check out my article on the best shower head filters.
Do Brita Filters Remove Chloramine?
Brita makes no claim to be able to remove chloramine from your tap water. Does that necessarily mean that it doesn't though?
Here are two things that seem to come into play when it comes to a water pitcher filter and chloramine.
The ones that use activated charcoal, especially the kind made from coconut shells, should be able to remove it.
Here is the issue, however. It takes six minutes of exposure to the charcoal to be able to remove it. No water pitcher filters can allow the contact with the charcoal to be that high. 
You could run the water through the filter several times to remove some of the chloramine, but it likely won't get all of it. Also, that can be a pain in the neck to do this every time you want to drink some water.
The other part of that problem is that the charcoal removes the chlorine from the water, but leaves behind the ammonia. People often ask: can charcoal water filters make you sick? And the answer is yes. In this case, you are simply swapping one problem for another.
The most effective way to get rid of chloramine and still use a pitcher is to go for the Aquasana Clean Water Machine. It is a countertop dispenser and pitcher in one. It uses power to filter the water so it removes chorine and chloramines in just two minutes for a gallon of water.
You can remove the pitcher and put it in the fridge or leave it on the counter and dispense purified water instantly. It is also NSF certified so it has been independently tested.
Aquasana Clean Water Machine
Powered Active Filtration - obsessively engineered to force unfiltered...
Reduces 96% of 77 harmful contaminants including lead, mercury, asbestos,...
Full system NSF Certified to standards 42, 53, and 401 +P473 and BPA free -...
Hydration on demand - instant access to healthy water available at the...
Longest lasting filter - 8x the capacity of the leading gravity based...
Still not sure? Check out this detailed comparison between gravity filters that remove chlorine and chloramine!
---
What Type of Filters Remove Chloramine
To properly remove or neutralize chloramine from tap water, you have to break it down into its individual molecules. 
Activated charcoal can do this but a catalytic carbon filter is necessary to properly remove the chloramine to make it safe to drink. Well, safer in a way. Again, there will be ammonia left in the water so it has to be treated again after the chloramine is removed.
A cation filter is needed for the next step to remove the ammonia from the water. This is commonly called a Reverse Osmosis filter.
Sale
iSpring Under Sink Reverse Osmosis Drinking Filtration System
This iSpring RO system is designed to produce great-tasting water that is...
iSpring reverse osmosis system is compact and can fit under most kitchen...
The iSpring reverse osmosis water filters are designed in the United States...
Customer satisfaction is 100% guaranteed, and installation guidance is...
The high-quality iSpring reverse osmosis system under sink helps you...
It is a two in one filter that is ideal at purifying your water to drink or shower in.
It is the most expensive treatment, but also the most effective and easiest way to remove chloramine from your water.
Looking for a water pitcher filter that removes chloramine? Check out this comparison article between Brita and Zero Water to see which one is best!
Countertop Reverse Osmosis Filter
There are two kinds of RO filters to sit on your countertop. One is installation free and another kind will hook up to your faucet. Obviously this is only for drinking water and not to use to also bathe in or wash your hands.
If you want water that's safe to bath in, you need a filter designed for bath water.
Essentially you can think of them as tank vs tankless RO filters. The installation free uses a tank that needs to be filled to filter the water and then refilled manually when it is empty.
The tankless kind will need to be hooked up to your faucet and the filter will work when you turn on the water.
Installation Free 
RKIN AlcaPure Reverse Osmosis Countertop Water Filter
PUREST TASTING REVERSE OSMOSIS WATER: Zero Installation Purifier transforms...
MODERN AND STYLISH COUNTERTOP WATER FILTRATION SYSTEM: Beautify any kitchen...
SPACE-SAVING DESIGN: The supply water tank is conveniently located in front...
BPA FREE. Removes up to 99% of all contaminants: Including Fluoride,...
ZERO WATER WASTE: Easily accessible rejected water not suitable for...
Tankless
APEC Water Systems Portable Countertop Reverse Osmosis Water Filter
Hooks up to most STANDARD FAUCET in minutes. Just plug and drink!...
Top rated brand, high performance reverse osmosis drinking water systems
Highest grade 4-Stage ultra-pure system provides refreshing crisp taste...
90 GPD portable system built with high capacity filters for reliable, long...
Perfect for apartments, condos, motor homes, retirement homes, seniors,...
Under Sink Reverse Osmosis Filters
These are very convenient RO filters as you place them under your sink and attach the tank to your faucet. The size of the tank depends on how much water you need and how much space you have. An example is the iSpring High Capacity filter.
Sale
iSpring Under Sink Reverse Osmosis Drinking Filtration System
This iSpring RO system is designed to produce great-tasting water that is...
iSpring reverse osmosis system is compact and can fit under most kitchen...
The iSpring reverse osmosis water filters are designed in the United States...
Customer satisfaction is 100% guaranteed, and installation guidance is...
The high-quality iSpring reverse osmosis system under sink helps you...
You do need to install this which can take over an hour. You don't need to be a professional or a plumber, but you do need to be able to follow directions. 
When buying an under sink RO filter make sure you pay attention to the GDP or Gallons Per Day. In the case of the iSpring listed above, you get the capability of 75 GDP which is more than enough water usage for the entire family.
If you are worried about TDS, then I recommend the RKIN RO Undersink Filter. It delivers pure water 50% faster than most brands and handles 75 Gallons per day.
RKIN AlcaPure Reverse Osmosis Under Sink Water Filter System
HIGH CAPACITY 5 STAGE REVERSE OSMOSIS SYSTEM. Flash Water Filtration System...
ALKALINE WATER PURIFIER: AlcaPure Polishing Alkaline Post Filter returns...
SPACE SAVING DESIGN: Undersink space is at a very high demand, and your...
EASY AND SANITARY FILTER REPLACEMENTS: Quick and easy twist on and off...
Undersink RO Filter Benefits
Immediate, pure water right from the tap
No need to fill a tank manually
Usually comes with a dedicated faucet
Can handle a lot of water demand
Removes more than just chloramine, in fact 1000's of contaminants as well
Whole House Reverse Osmosis Filters
When you want to drink and bathe in the same purified water, you need to treat the water as it comes into the house. This is when you need to go for a whole house filter.
There are a few things to look out for as there are different kinds. They work in stages so you'll need to make sure the contaminants you want to remove is covered by one of the stages. In the case of chloramine, you'll need at least a 2-stage system. The first needs to have either an activated charcoal or catalytic carbon to remove the chlorine molecules from the chloramine. Then the second stage should remove the ammonia. The more stages a filter has, the more likely it is to be ideally suited for removing the chloramine.
Another thing to consider is that a reverse osmosis filter leaves the water slightly alkaline. To get your water back to its normal range of pH, make sure the filter has that function. It should leave your water between 5 and 7 pH to behave just like normal water.
A very good and affordable RO 2-Stage filter is this one by Home Master. 
Sale
Home Master Two Stage Filtration System
Massive filter housings with 1-inch ports for the strongest water pressure...
Four gradient density sediment filter produces finer filtration and greater...
95, 000-gallon capacity replaceable catalytic carbon filter provides a full...
Excellent purification -- removes up to 95 percent of sediment,...
Oversize filters improve flow rate and reduce maintenance frequency
That one gets 95% of sediments and contaminants including chloramine and ammonia. 
Here's the catch with whole house RO filters, however. There is a wait for the water and the flow is very slow. It will affect all of your fixtures unless you use a pressurized water tank. This way you have 4 or 5 gallons of purified water ready to go. When you open a faucet you have perfect pressure and allows the filter to catch up to the demand.
Sale
tankRo Water Storage Pressure Tank
Reverse Osmosis Tank: Keeps your water free from any impurities and harsh...
Easy to Install Water Tank: RO tank replacements include free tank ball...
Every water tank is rigorously tested for quality and durability.
High Quality Water Tank: This water storage tank is made from durable...
Water Tank Dimensions: This compact water tank is designed (15 x 12 x 12)...
Removing Chloramine by UV Ray Filter
A very effective way to remove and neutralize chloramine is by using ultraviolet rays in a water filter. Not only are these UV ray filters effective at removing chlorine and chloramine, but they also don't have some of the drawbacks associated with reverse osmosis filters. In fact it is the most natural way to remove chloramines from your tap water.
The best UV ray filters will purify the water for your whole house and don't require any tanks. The thing to look out for is GPM or Gallons Per Minute capability. Understand how many gallons of water you need at any one time and then make your purchase accordingly.
Most commonly you will find that you can get 12GPM from a filter which is usually more than enough for most houses.
Here is a rundown of how many GPM common household fixtures are so you can see if you need a higher GPM.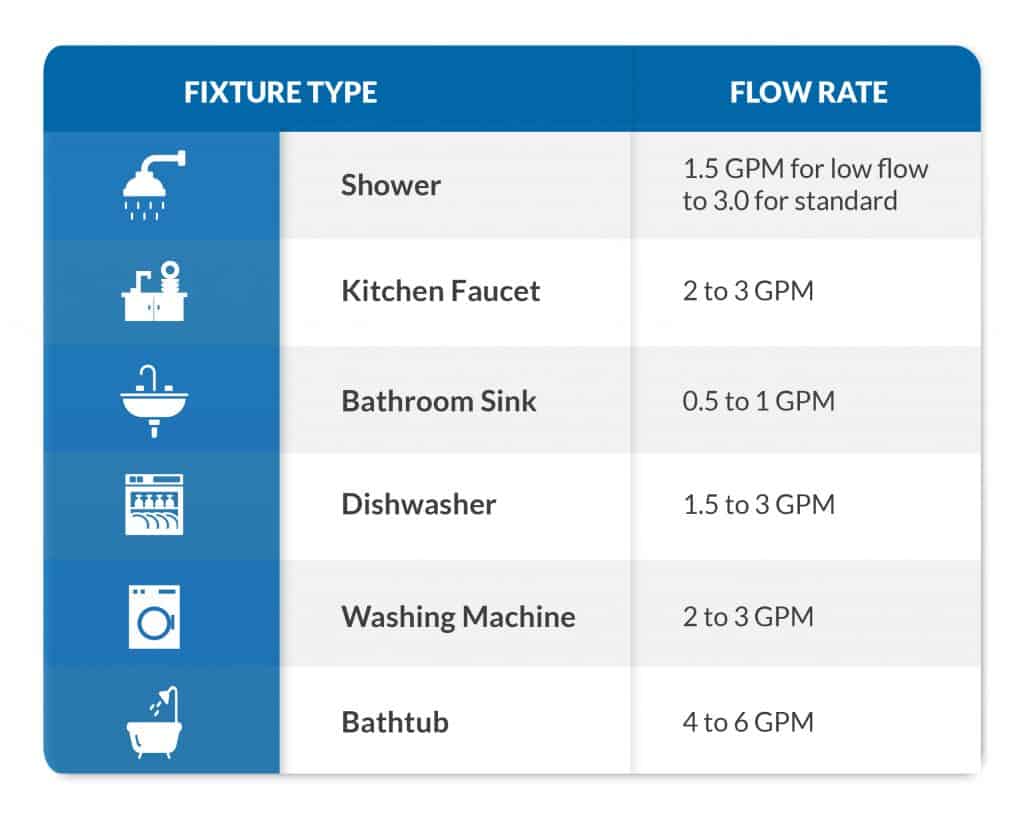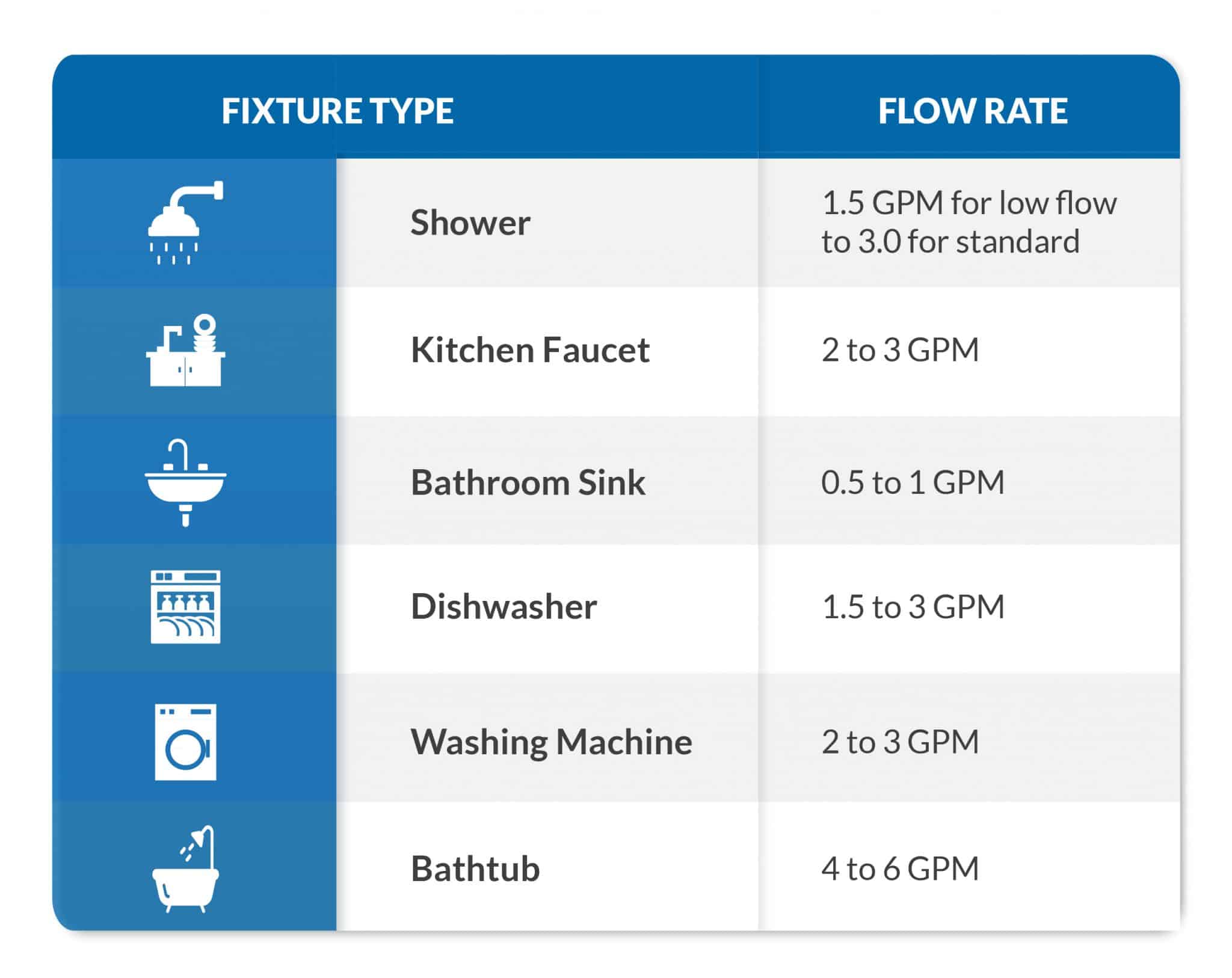 The best one out there is this one from HQUA that gives you 12 GPM and will get rid of chlorine and chloramine in addition to bacteria, mold and fungus.
HQUA Water Purifier Sterilizer Filter
40W 12GPM unit, 37.2*2.5 in stainless steel chamber, 3/4" (DH20, OD 1.05...
Easy installation, No plumber needed. Horizontal installation and metal...
NO CHLORINE, Chemical Free and Environmentally Friendly. No change at...
Safety and Reliable, 304 stainless steel and Quartz glass are proved to be...
If you do have sediment that needs to be filtered then keep in mind you will need a pre treatment filter to place before the UV ray. These will screen out sediment and any larger contaminants that the UV ray doesn't treat. 
iSpring Flushable Prefilter Filtration
Rated at 50 micron. Whole House Spin Down Sediment Water Filter. Ideal...
Flushable and Reusable. Take the considerable workload off finer filters...
Durable Whole House Spin Down Sediment Water Filtration. Solid lead-free...
Easy installation with double threads.1-inch MNPT and 3/4 inch FNPT on both...
Indoor friendly. Its for 40- 100F, 20 -100 psi and for indoor use only....
FAQ About Chloramine Removal
Does boiling water remove chloramine?
Yes, you can boil your water to remove the chloramine. You need to boil it for at least 20 minutes to bring the level down. (Source)
Does distilling water remove chloramine?
Yes, you can distill water to remove chloramine. If you need water without chlorine or chloramines for any kind of medical device but would rather not use an expensive filter then you can definitely do this.
How can you remove chloramine from shower water?
The only way to get rid of chloramine from your shower water is to use a whole house filter. Either a reverse osmosis or a UV ray water purifier that attaches to the incoming water line. This will remove chloramine from every fixture making it safe to drink as well as bathe in.
Do I have to remove chloramine from my water?
No, you don't have to but it is a good idea. There have been some studies done that suggest that there are some side effects that people don't want. These side effects can be as benign yet annoying as your hair and skin drying out. While other side effects can be more serious, such as asthma sufferers breathing in the fumes can end up likely to have an attack.
Final Thoughts
If you have been looking into how to remove chloramine from your water, you may now realize that the best way is to use a special filter.
Neutralizing chloramine by using a filter is the only truly effective way to do it. Unfortunately there are not really any cheaper ways to do this that doesn't involve treating some or all of your water with a filter.
Unless you only need small amounts of water at a time, then take a look at any of the filters mentioned above to get rid of those dangerous chemicals in your water.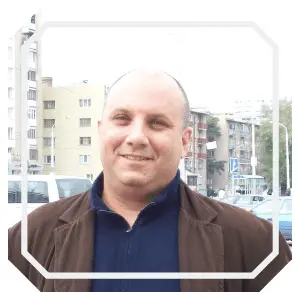 Nick Lopresti is the founder of YourH2Home and a home improvement expert. He has years of experience writing about various home improvement topics, mostly as it pertains to water systems.