Being in control of your water supply is very important. The authorities say that having fluoride in the community water supply is good for the populace. 
That may or may not be the clase, but is actually besides the point.
Many people don't want additives in their water and think they can decide for themselves what should be in it. Sure, things like chlorine is good to keep the water from contamination, but chlorine has side effects, too. 
The same may be said for fluoride. 
Then there is the issue of the amount in your water. Many well systems have naturally occurring fluoride in them and in higher than safe amounts. In this case it definitely makes sense to want to remove it to get it back down to healthy amounts.
Whatever your reasoning, if you want to remove fluoride from your drinking water then you'll need to have the right system in place.
Read on to see which filters will work best to get rid of your fluoridated water.
Test For Fluoride In Your Drinking Water
Before you decide to buy a filter, you need to check your water to see if it contains fluoride and how much. This goes for whether you have a well or city water.
Your local water utility can tell you the amount, but it's best to check for yourself. And you'll need to retest after filtering to make sure you have reduced or eliminated it from your drinking water.
There are two ways to test. One is to have it checked by a lab in which they send you a kit. You take a sample and then send it in to get the results. These tests are extremely accurate and will test for dozens of other contaminants so I highly recommend doing it to see exactly what is in your water and how much. Here is the test I recommend as it is NSF certified. (You can see a sample report by taking a look at this PDF to see the way the results will look.) 
The alternative is a do it yourself kit that you can do at home. Though they aren't as accurate and don't test for dozens of contaminants, they are quick and much cheaper than sending it to a lab. If you only need to know if there is fluoride, chlorine and some others, then this I recommend going with this one from Amazon.
Types Of Water Filters That Remove Fluoride
There are not many types of filters that can effectively remove fluoride. It's a bit tricky to get it out of the water.
The two types are reverse osmosis and filters with activated alumina media filters. 
I will go over the best RO filters to remove fluoride and then take a look at some alternatives that do the job as well.
Reverse Osmosis Filters
Reverse osmosis is a system that uses a membrane that only allows particles of under a few microns through. That means it is so fine it can even trap things like bacteria and chemicals.
The problem with reverse osmosis is that the water is not very pleasant to drink because it also loses many of the healthy minerals present in the water. (You can read a detailed article about reverse osmosis water here!)
If you read the article I linked to then you can see that there are ways to add the minerals back to the water so it isn't so bad.
Here are a few of the types of filters available for reverse osmosis with recommendations.
Countertop Filter
RKIN Reverse Osmosis countertop filter
Zero Installation Purifier transforms ordinary tap water into clean,...
Modern, stylish, compact design will beautify any kitchen. Perfect for...
Easy to use: no assembly required, no installation, no leaky diverter...
BPA Free. Removes up to 99% of all contaminants: Fluoride, Chlorine, Heavy...
50% recovery rate highest among reverse osmosis filters. Uses less power...
Since showering and washing clothes and domestic water usage in general is fine when there is fluoride in the water, you may want to have a countertop system. This will only filter the water you will be drinking and cooking with.
These filters are essentially water dispensers that sit on your counter and will filter the water in batches. You fill the chamber and it filters the water which then goes into the reservoir until you dispense it. 
There is no installation required for these filters and they can be put anywhere. As long as you have some space to dedicate on your countertop, then it doesn't matter where they are located. You can even travel with one and bring it along to your second home or to an Airbnb to make sure you always have pure water.
The RKIN Reverse Osmosis countertop filter is my top recommendation. It removes 99% of all contaminants and is BPA free. And it comes with a 1 year money back guarantee that's hard to beat.
And then here are some of the most popular countertop RO filters on Amazon:
Under Sink Filter
Sale
iSpring Osmosis Drinking Water Filter System
Certified to NSF/ANSI 58, 6-Stage Alkaline Remineralization Layered...
GREAT-TASTING MINERAL WATER - A standard 5 stage RO system produces...
LOW MAINTENANCE - Transparent 1st stage housing for easy visual inspection....
EASY TO INSTALL & NO LEAKS - The water purifier is designed for...
100% SATISFIED CUSTOMERS - RCC7AK from America's favorite brand of under...
If you want to have free flowing, purified water to your faucet for drinking water, then an under sink unit is going to do the trick. They can filter much more water than a countertop filter.
However, you will need enough space for the pressure and storage tank under the sink. It takes a bit to filter the water so it is stored in a tank for quick access to the purified water.
These units are far more beefy and many have a separate stage to remineralize water so it tastes better and is healthier than normal reverse osmosis water.
Installation is easy and they usually also include the faucet to use with it. If you like the style of faucet, that is. It's usually as simple as hooking up a couple of hoses and you're done in a few minutes.
You don't need to be handy to do this!
An undersink filter can remove particles down to .0001 microns unlike the countertop versions. This leaves your water purer than spring water.
The iSpring is the best under sink reverse osmosis filter due to how much you get for the price and ease of installation.
And there are many more very good filters so take a look at some from the list below to see which one is going to work best for you:
Whole House Reverse Osmosis Filters for Fluoride
iSpring Osmosis RO Water Filter System
5-STAGE FILTERS: 1-3rd stages remove rust, sand, chlorine, disinfection...
GREAT CAPACITY: Advanced 500GPD membrane saves 60% of water, with LOW WASTE...
HIGH EFFICIENCY BOOSTER PUMP: No worries for low water pressure. Built in...
FEATURES: Come with Sliver Chrome drinking water faucet with 360° free...
EASY-TO-INSTALL AND REPLACE FILTER: Typically, in a couple of hours with...
A good runner up for high water demand can be seen below.
When you have high water demand either because you drink water from multiple taps, you don't want to shower with fluoridated water, or you have a lot of other contaminants, then a whole house reverse osmosis is the way to go. The best whole house RO filters can handle an output of up to 1200 gallons of water per day.
Now, most residential use doesn't require anything near that in terms of water demand, and those kinds of numbers are more for commercial use. But, you will get far more purified water with a whole house filter than a countertop or under sink.
Usually, these types of filters are useful for when you have a city or well water supply that has a wide range of contaminants. If you have hard water, bacteria, sediment or it tastes bad then a whole house reverse osmosis filter is going to get the job done well beyond just removing fluoride.
Chloroform is a common problem, so you want to make sure you get the best water filter for coliform bacteria.
Unfortunately, reverse osmosis filters waste water as they need to backflush the membrane to keep it working properly. Look for a 1:1 ratio so it only uses the same amount of water to flush as it sends through. This is equal to a 60% reduction in waste as many filters have a 1:1.5 ratio.
One of the best, especially for the price is the iSpring RCS5T. It can handle up to 500 gallons per day which is more than most large families will need.
Water Cooler Dispenser
Sale
Brio Osmosis Drinking Water Filter
Bottleless: No more lifting heavy water bottles, buying wasteful single-use...
Four-stage filtration: Your water is meticulously filtered through four...
HOT, ROOM, & COLD WATER: When you use our P.O.U. bottleless water cooler...
INSTALLATION KIT: Brio ensures that you have all that you need in order to...
INCLUDED COMPONENTS: Bottleless Reverse Osmosis 4-Stage Water Cooler...
Having a water cooler and heater in the house is a nice luxury to have. When you want instant chilled water on a hot day, or hot water for a cup of tea when it's chilly outside can be had at your fingertips. 
When that cooler is also a reverse osmosis filter that gives you those water options, then it is even better. This way you can enjoy fluoride free water plus it is purified by removing dozens of other contaminants. 
If you plan to use a dispenser to fill up your water bottles to avoid using plastic disposable bottles, then this is an ideal way to go about doing that.
I recommend the Brio filter as it is self cleaning and bottleless. 
Water Pitcher Filters For Fluoride
Epic Water Filter Pitchers for Drinking Water
Filtered water pitcher for refrigerator: This large water filtration...
Fluoride water filters: Proprietary formulated carbon block water filter to...
Tap water filter: Proprietary solid carbon block filter removes 2000% more...
The Pure Pitcher also comes with a LED timer, which counts down from 90...
Water purifier pitcher with filter: Each premium quality gravity water...
One of the most popular ways to filter drinking water is with a water pitcher. The problem, however, is that many of them cannot remove fluoride. In fact many of them only remove things like chlorine or improve the taste and smell of the water. 
Only certain filters can remove more than that. For starters, many water pitcher filters use granulated activated charcoal. This is good for quick filtering, but to properly remove contaminants, there needs to be longer contact with the granules.
Instead, look for filters with solid carbon block filters. They filter the water more slowly which is actually a good thing. The longer contact with the filter means it can successfully remove the fluoride as well as many other contaminants. Also, look for NSF certified tested filters. This is a third party lab that independently tests and gives unbiased results. This way you can verify what actually gets removed.
The best water pitcher filter to get rid of fluoride is the Epic Water Pure Water Pitcher. You can take a look at the results of the independent lab tests in this PDF to see how effective this filter truly is. 
---
Gravity Fed Filters
Berkey Filters And 2 PF2 Fluoride Filters
POTABLE WATER IN THE GREAT OUTDOORS- Black Berkey Elements remove or...
ENJOY GREAT-TASTING TAP WATER EVERY DAY- The Travel Berkey System can be...
ECONOMICAL, LONG-LASTING- Black Berkey Elements average just pennies per...
INDEPENDENT TESTING- Black Berkey Elements have been tested by accredited...
A gravity fed filter is ideal for those that are either off grid or would like to have a water supply during an emergency. These filters use gravity and not electricity to let the water filter through the media. Much like a water pitcher, except that it has a much larger reservoir to give you more water at a time.
The most famous and popular gravity fed filter is the Big Berkey. The filter media is proprietary so they don't say what it is. Unfortunately, the normal filter on the Berkey doesn't filter out fluoride, but you can buy an optional filter that does. It even filters out arsenic so it is worth the extra price. And the filters last for a few years as opposed to months.
Don't let the high price scare you off. Since the filters last for years you will end up spending the same amount of money than on another type of filter that has a lower upfront cost.
Whole House Filters
Aquaboon Well Water Filter System
💧[HIGH QUALITY] Water filter house system is a large capacity housing...
💧[SAFETY AND EASE OF USE] The product is designed to provide security...
💧[HOUSING] The housing accepts 20" x 4. 5" water filter cartridges...
💧[COMPATIBLE SYSTEMS] SimPure RSWHB002Z_S8, OKSLO KTTR7942, Pentek 1" BB...
💧[COMPATIBLE FILTERS] Pentek DGD-5005-20, S1, RFC20-BB, 84634, Watts...
If you are not enthused about using a reverse osmosis filter there are alternatives. After all, the waste and taste of reverse osmosis is a deal breaker for many people. There are options for the whole house that are not RO filters.
Filters with activated alumina are able to reduce the fluoride in your drinking water by up to 98% which will bring it down to far lower than acceptable levels.
If all you are looking to do is remove fluoride, then I recommend going with this Aquaboon Big Blue filter housing and then add the Aquaboon water filter to set it up yourself. This will save quite a bit of money if your water is otherwise pure. 
If your water needs more filtration for a multitude of contaminants, then you should look into the 3 Stage Big Blue that also filters out chlorine, chloramine, sediment, arsenic and much more. 
Faucet Fluoride Filter
Waterdrop Faucet Filter
High-efficiency filtration: The system can effectively reduce up to 98%...
320G longer life and stable flow rate: The faucet water filter provides 320...
Food-grade 304 stainless steel and 360° rotating: The countertop faucet...
Multiple applications and easy installation: The faucet water filter is...
⭐Note: This system DOES NOT lower TDS value due to the benefit minerals...
Lastly, you can always filter out the fluoride and other contaminants from your water straight from the tap with a faucet filter. They are much smaller than using a countertop unit so they can fit just about anywhere. And the installation takes minutes. 
Waterdrop has a filtration system that removes 98% of fluoride along with chlorine, pesticides, herbicides, insecticides, volatile organic compounds and much more.
It is a fairly long lasting filter and can get you 6 months of heavy use and up to a year if you have low water demand.
FAQ About Removing Fluoride From Water
Does boiling water remove fluoride?
Fluoride will not be removed by boiling the water. Instead, it will end up concentrating in the water. To get rid of it by boiling, you need to distill it which means you collect the steam from boiling in a container that will then be free of fluoride. You can try a water distiller to do it the easy way.
Does bottled water contain fluoride?
This is not easy to answer as some bottled water has none and other brands have some. You'll have to check the label of the water you intend to buy. Of course, filtering your own water and using a bottled water alternative is the best way to go.
How can I know if my water is fluoridated?
The best way to find out if your water is fluoridated is to call your local water utility. They can tell you if they add it and how much they add. The only way to be certain that your water is fluoride free is to test it however.
Final Thoughts
The best fluoride water filters will give you the peace of mind that you need to drink your water without worry. 
And the best of the best will filter away far more than just fluoride. It seems that clean drinking water is harder and harder to come by with each passing year so having a filter is essential these days.
If you have any questions about these fluoride removal systems or anything else, then drop a line below and I will get back to you as soon as possible.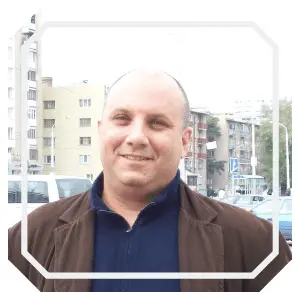 Nick Lopresti is the founder of YourH2Home and a home improvement expert. He has years of experience writing about various home improvement topics, mostly as it pertains to water systems.