Plastic bottles are cheap, lightweight, and strong, but their convenience comes at a price.
They're known to contain harmful elements such as BPA and phthalates which are endocrine disruptors that cause a myriad of potential health problems. 
Secondly, plastics don't biodegrade, instead, they photo-degrade and can release harmful toxins that can pollute the environment.
Plastic bottles constitute approximately 90% of all trash floating on the ocean's surface, with an estimated 46,000 pieces of plastic trash per square mile.
It's easy to see why plastic bottles aren't worth the convenience, especially with all the great bottled water alternatives on the market.
In this article, we will go over some of the BPA free water bottles plus more.
How can you Drink Water without Plastic Bottles?
There are numerous eco-friendly alternatives for disposable plastic water bottles. Some of the popular options include glass, plant-based bottles, ceramics, and stainless steel. 
Before we look at how you can drink water without a plastic bottle, let's first look at some of the properties that every plastic alternative should have.
Chemical Free
There are so many chemicals in bottled water that leach into the water itself. BPA and phthalates are chief among them. They are what are called endocrine disruptors that can cause problems like early puberty and behavioral problems in children and diabetes and infertility in adults.
Environmental Friendliness
While every material has some form of environmental impact, the best water bottle alternatives should leave a light footprint on the environment as possible.
The environmental impact should also include the ability of the bottle to preserve our limited natural resources.
Single use anything is on its way out and the first one to be phased out should be bottled water made from plastics. There are single use, plastic free alternatives which are better, but reusable is always best.
Functionality & Sustainability
Finally, a water bottle should effectively fulfill the basic functions perfectly.
Here, a bottle should include all the essential elements for holding water, including being leak-proof, easy to clean, safe, and easy to use.
Best Materials For Water Bottles
Some of these bottles are single use and some are reusable. Whichever version you think is best for your needs should be made of the following materials:
Glass
Glass is the almost-perfect alternative for plastic water bottles
For starters, glass is chemically inert, meaning it doesn't easily react with other substances. So, water stored on glass is tasteless and odorless.
More importantly, glass offers a chemical-free water storage solution because it doesn't contain the toxic BPA coating found in plastics.
Also, glass is infinitely recyclable, and the glass recycling process is not harmful to the environment.
The only downside with glass is the fragility. There are ways around this as you can see from the best glass reusable drinking bottles below that have a silicone or other cover to prevent breaks.
Sale
Veegoal 18 Oz Glass Water Bottles
PREMIUM QUALITY AND ECO-FRIENDLY DESIGN: - VEEGOAL glass water bottle is...
REUSABLE WATER BOTTLE WITH BONUS ACCESSORIES: - Our top-quality clear water...
LEAKPROOF AND DISHWASHER SAFE WATER BOTTLES: - Our water bottle is 100%...
EASY TO USE AND CARRY TRAVEL WATER BOTTLE: - You can now stay hydrated...
90-DAY LID GUARANTEE: - If for any reason your lid breaks, we will replace...
Boxed Water (Or Paper Bottles)
The paper water bottles constitute a small share in the market currently, but they're increasingly becoming a popular plastic water bottle alternative due to their numerous health and environmental benefits.
Contrary to plastic bottles, the boxed water is free from chemical elements and is easily recycled.
On the downside, however, they have a limited lifespan.
BOXED WATER IS BETTER 16.9 oz (24 Pack) – Purified Drinking Water
100% PURE, REFRESHING WATER – With Boxed Water Is Better, you can enjoy...
PLANT-BASED BOXES – Better than bottled water or can water, our boxes are...
CLEAN, CRISP TASTE – Boxed Water uses an 8-step water purification...
SUSTAINABLE SOLUTION – Boxed Water illustrates the simple way we can all...
WE HELP THE PLANET – Boxed Water obsesses over providing the purest water...
Plant Based Reusable Water Bottle
If you're in search of a safe reusable water bottle, then an organic water bottle, or rather a plant-based plastic is an ideal solution.
These plastics are biodegradable and usually don't impart any chemicals the plastic bottles would. They are still intensive to create and ship, but it is a healthier alternative to synthetic plastic.
These are sometimes called bioplastics. Typically they are plastic materials produced from renewable natural sources, such as vegetable fats and oils, corn starch, straw, woodchips, sawdust, recycled food waste.
Stainless Steel
Similar to our options above, steel is environmentally friendly and easy to recycle infinite times.
Furthermore, some steel water bottles are double-walled and insulated, and they have the benefit of keeping your drinks cold or hot for extended periods.
Some people don't like the metallic aftertaste of the water, however, so it pays to not go too cheap on a stainless steel water bottle.
IRON °FLASK Sports Water Bottle - 32 Oz
INSULATED SPORTS WATER BOTTLE: Goodbye sweat! The double wall insulation...
3 LIDS: YES, Iron Flask comes with THREE different 100% LEAK PROOF lids....
18/8 PREMIUM STAINLESS STEEL: The Iron Flask is made of 18/8 Stainless...
FUNCTIONAL DESIGN: The powder coat exterior finish is a classic. It assures...
100% SATISFACTION GUARANTEED: We guarantee that the high quality Iron Flask...
Ceramic
Ceramic is not as prevalent in the market as glass, but this age-old and eco-friendly option has similar properties with glass.
It's free from chemical contamination as it doesn't react with other substances, and like glass, it's similarly easy to clean.
A good in-between is a ceramic-lined water bottle. It looks like your typical stainless steel bottle but has a ceramic coating inside as opposed to metal. 
Kyocera 17oz. Vacuum Insulated Travel Mug
NEVER COMPROMISE FLAVOR: The ceramic interior will never impact the taste...
VERSATILE ON-THE-GO MUG: The wide opening of the mug can be filled with ice...
COMPACT, YET EFFICIENT: The double-wall, vacuum-insulated, slim, compact...
STAINLESS STEEL EXTERIOR: Stays cool to the touch with hot liquids and...
ECOLOGICALLY-FRIENDLY: Take this everywhere and refill as needed to help...
Is Bottled Water Really Tap Water?
According to the Eco Watch, more than half of all bottled water sold in the US is just tap water that has been purified.
There's nothing inherently wrong with that. It's just that you can filter your own water, or use water from your tap instead of paying for an unsustainable single use plastic water bottle that doesn't give you any health benefits.
For a long time, water bottling brands have been using predatory marketing practices to sell users an inaccurate belief that bottled water is safe and cleaner than tap water.
In a report, dubbed "Take Back the Tap" by Food & Water Watch, it's estimated that 64% of the bottled water is sourced from municipal tap water-meaning that, in most cases, users unknowingly pay for water that could otherwise be free.
The report further claims that when the bottlers are not selling municipal water, they're pumping and selling common water resources belonging to the public. This is just another reason to avoid drinking bottled water as it has a huge impact on communities with scarce water resources after they've allowed conglomerates to pump it.
Though a majority of the bottled water companies often promote their products as healthier than tap water, the attempt by users to avoid pollutants is also misguided.
This is primarily because bottled water isn't necessarily purer, safer, or a healthier alternative to tap water.
You can always drink tap water by filtering it and enjoy a glass or pure, clean water. Check out the Aquasana vs Berkey filters comparison article and see which countertop filter is best for your needs!
Filtered Tap Water Vs. Bottled Water
Bottled water is convenient, and tastes better. Filtered water, on the other hand, is purified through a filtration process, meaning it's contaminant-free.
There are pros and cons to each so let's take a look at which is better.
Bottled Water
Bottled water offers a quick beverage option.
For many, it seems like a great alternative to the bland tap water. 
But is it?
Pros
Convenience – Bottled water is convenient because it offers hydration on the go. It's easy to carry, and a good option where water isn't guaranteed. Also, it's easier to purchase anywhere, at any time. You don't have to remember to bring your reusable bottle from home.
Easily accessible – Almost all retail stores sell bottled water. This is a significant benefit over the filtered tap water, which is only available in your home and a few select areas. Generally, bottled water is always accessible, provided you've got a couple of dollars with you.
Great taste – Undoubtedly, bottled water has a great taste, compared to tap water. This is because bottled water undergoes a purification process that eliminates the unwanted and unpleasant chemicals that give tap water a bad taste.
Cons
Expensive – One of the greatest disadvantages of bottled water is cost. While an individual bottle might seem cheap, the cumulative costs every year can set you a couple of thousand dollars back. Even worse is that a majority of the bottler's source water from the regular municipal water, so you're paying more for what you have.
Bottled Water Leads to Environmental Pollution – Plastic is a leading environmental hazard. Tons of plastics are disposed of every day, and this often leads to both air and environmental pollution.
Too many chemicals – As we had seen earlier, the plastic might leach impurities and contaminate your drinking water. 
Tap Water – Often, you're paying for simple tap water that you can always just use yourself and save money. 
Filtered Tap Water
Filtered tap water refers to tap water that is purified through a filtration process using a whole home water filtration system.
Pros
Filtered Water is Free from Odors – Filtered water, unlike tap water, is free from chlorine, which is responsible for the odor. The filtration process eliminates the unpleasant smell of chlorine and other contaminants.
Filtered Water is Safe – Filtration is a more effective purification method; using both the chemical and physical processes, it facilitates the selective removal of large quantities of contaminants. A filtration process can even remove contaminants such as herbicides and pesticides, while at the same time allowing the healthy minerals to pass through.
Filtration is Cost Effective – While the initial startup sum for a filter system might seem expensive, it's quite cost-effective in the long-run.
Cons
There are a few cons of filtered water, but the major ones are associated with the initial cost and maintenance and have nothing to do with the quality of water filtered.
Acquiring a water filter system can set you back a large sum, but there are still systems that are available for this on a budget. 
The second downside of the water filters is maintenance costs.
Like any other mechanical system, a water filter requires regular maintenance. And, so, you might incur some minor costs to keep your filter system functional.
From the above discussion, it's easy to conclude that bottled water is good, but not always great since we've no idea of what happens to the water before and after it gets into the bottle.
Filtered water, on the other hand, offers the best option regarding safety and water quality.
Conclusion
The convenience of plastic isn't worth the consequence to our health or the environment.
With all the bottled water alternatives out there, it doesn't really make sense to continue to continue using plastic water bottles.
Instead, use your own tap water with a reusable bottle or filter your water first. Either way you are saving money, your health and the environment.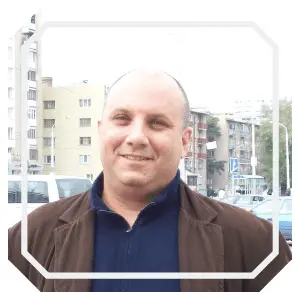 Nick Lopresti is the founder of YourH2Home and a home improvement expert. He has years of experience writing about various home improvement topics, mostly as it pertains to water systems.