My search for the best alkaline water bottle didn't start until last year. Before that I was a firm believer that a bottle cannot do what a machine could. I had an alkaline water filter machine at home and thought it was my best option to get alkaline water.
I hate to admit it but I was wrong.
There is nothing wrong with the machine, I still use it whenever I'm at home, but there is a limit to the number of bottles you can fill and carry with you outside. Which, for an outdoors person like me, is a lot!
This, plus my tight budget which didn't allow me to spend on bottled alkaline water, left me with no choice but to get an alkaline water bottle. But guess what?
It was one of the best purchases I made last year. Now I'm going to convince you to do the same.
How I Chose the Best Alkaline Water Filter Bottles
Here's the criteria I used for their selection:
Extended filter capacity: Most of the alkaline water bottles you see below come with built-in filters. Some of those filters require replacement after every three months. Others, like that of my top-pick, stay strong for two years.
500ml+ bottle capacity: Do you like refilling your water bottle after every drinking session? Nobody does. This is why (almost) all the alkaline water filter bottles in this review can hold at least 500ml water.
Seychelle pH20 Alkaline Water Filter Bottle
Seychelle pH20 Alkaline Water Filter Bottle
✅ MILLIONS OF AMERICANS DRINK CONTAMINATED WATER EVERY DAY - These...
✅ ENHANCES pH UP TO 9.5 - By decreasing water micro clusters from 12...
✅ BETTER TASTING WATER ON THE GO - While you are away from home, ensure...
✅ SAVE MONEY, OPTIMIZE HEALTH, CUT DOWN PLASTIC WASTE - The costs of...
✅ FILTERS PROUDLY MADE IN USA - Beware of other water filter companies...
Filter capacity: 567L
Bottle capacity: 0.82L
Warranty: 90 days
Why is the Seychelle pH2O alkaline water bottle my top pick?
Start with its integrated filter + alkalizer. The alkalizer breaks the water particles down to 4 to 6 molecules, making it easy to absorb for our body, before raising the water's pH up to 9.5. This makes the water more alkaline and helps it counter acidity.
Then comes the filter part.
It makes sure that the water coming out of the filter is free of common pollutants like VOCs, lead and mercury. That's not all. The filter also removes the non-so-common toxins such as arsenic, chromium, mercury and benzene.
The filter might look tiny but it still boosts a considerable capacity of 150 gallons. That means you can comfortably count on it to provide you with pure drinking water for around 2 years, even with daily use. The bottle's overall capacity of 28oz also saves you from frequent refilling.
What's more, while the bottle itself is made of plastic, it's BPA-free. Which means that discarding it won't have any harmful effect on the environment. A fact further hammered home by the coincidence that this alkaline water filter bottle is manufactured in an ISO 14000 certified facility.
The only complaint its users have with this bottle is that it's quite heavy when full. Though, one can justify it by pointing that any bottle would get heavy when it holds 1.8lbs of water. Still, its massive weight means you can't help but feel its presence, whether the bottle is in your hand or your backpack.
Things I Like   
Long-lasting filters
Raises water's pH up to 9.5
Removes mercury, asbestos and lead
Things I Don't Like      
How It Compares With My Criteria
Extended filter capacity: Yes (757L)
500ml+ bottle capacity: Yes
pH ACTIVE Insulated Water Bottle
Filter capacity: 150L
Bottle capacity: 0.75L
Warranty: Moneyback
How does the pH Active Insulated Water Bottle compare with the Seychelle pH2o?
This alkaline water bottle is way more stylish than our top pick. That's perhaps because it's made of stainless steel and gives you two lid options, whereas the Seychelle pH2O has a dull plastic appearance with no bells and whistles.
At the end of the day, it looks better in your hand!
Yet another feature that enhances this alkaline water bottle's appeal is its double-walled, insulated construction. The Seychelle H2O, due to its plastic construction, can't keep your water hot/cold for long. This bottle, however, keeps cold drinks cold for 24+ hours and hot drinks hot for 12+ hours.
However, the Seychelle pH2O makes up for its shortcomings with other features. Our top pick boosts a bigger bottle capacity (1.8lbs. vs 1.4lbs) and has a bigger filter capacity (100 gallons vs. 28 gallons). Which is why its filter can last three times as long (100 days for 2 liter/day vs. 30 days for 2 liter/day).
That's not all.
The Seychelle pH2O justifies its selection as our top pick with its three-month hassle-free warranty. That's something the pH Active insulated water bottle, with its instant money-back guarantee, lacks. Even though its material of construction (stainless steel) is much sturdier than plastic.
Confused between the two bottles? Let me help you reach a decision.
Do you want a product that would look better in your hands and would keep the water at its temperature for long periods? Then go for the pH Active Insulated Water Bottle.
Or are you here for an alkaline water bottle with above-average capacity, filter life and warranty? Then opting for the Seychelle pH2O seems like a no-brainer.
Things I Like   
Eye-catching design
Insulated, double-walled metal construction
Breaks down water particles for easy absorption
Things I Don't Like      
Bottle's capacity could be bigger
How It Compares With My Criteria
Extended filter capacity: Yes (150L)
500ml+ bottle capacity: Yes
LevelUpWay Glass Hydrogen Generator Water Bottle
LevelUpWay Glass Hydrogen Generator Water Bottle
NEW TECH - DUPONT - USA Proton Exchange Membrane - 5 GENERATION Molecular...
Hydrogen Rich Water - No More BAD CHOLESTEROL; Hydrogen water keep your...
METABOLISM REVOLUTION; hydrogen water ionizer improves metabolism and...
No More OZONE AND HARMFUL GASSES: adds hydrogen which is better for health,...
USA SELLER - 1 YEAR WARRANTY - take your HYDROGEN ENRICHING WATER SYSTEM...
Filter capacity: N/A
Bottle capacity: 0.35L
Warranty: Moneyback
The Glass Hydrogen Water Bottle beats my top two picks on various counts.
Both the alkaline water bottles we saw above do what their name implies. They filter water and raise its pH to make it more alkaline. This product, apart from alkalizing the water, also bubbles pure H2 gas into it to turn it into hydrogen water.
Here's why this is important.
Hydrogen water has been proven to provide antioxidant benefits, reduces the risk of metabolic syndrome, and prevents muscle fatigue. Athletes serious about their trade drink hydrogen water to boost their performance.
This water bottle boasts a 30-day moneyback guarantee and is warranted four times as long as the Seychelle pH2O. Also, it can be powered on/off using a charging port, a feature you won't find in those two (or many other) alkaline water bottles.
Then why is it our third pick and not my top pick?
Mainly because this alkaline water bottle doesn't come with a water filter. The water coming out of this product would have the same contaminants as the water you put into it. I was, therefore, careful to only use filtered water with it.
Another reason why it isn't my top pick has to do with our price. The Glass Hydrogen Generator costs twice as much as the Seychelle pH2O and three times as much as the pH Active alkaline water bottle.
So anyone thinking of buying it should be prepared to pay a steep price. 
Things I Like   
One-year warranty
30-day moneyback guarantee
Turns normal water in alkaline H2 water
Things I Don't Like      
How It Compares With My Criteria
Extended filter capacity: N/A
500ml+ bottle capacity: No
GoFiltr Alkaline Water Bottle
GoFiltr Alkaline Water Bottle
WHAT'S INCLUDED: One GOFILTR 50oz. Stainless Steel Vacuum Insulated...
6 MONTHS OF ALKALINE + ELECTROLYTES: The GoFiltr drinking water filter...
HIGH-QUALITY, DURABLE BOTTLE: Our new stainless steel bottle is durable and...
EASY TO USE: No attachments or frustrating tools to carry around. Switch...
KEEP TRACK OF USAGE & REFILLS: Download our free mobile app available for...
Filter capacity: N/A
Bottle capacity: 1.475l
Warranty: 30-day
The GoFiltr alkaline water bottle is a perfect companion for outdoor trips. This bottle has a massive 50 oz water capacity to keep you from getting thirsty for days on end. Its stainless steel construction provides water with the necessary insulation to keep it at its temperature for a whole day.
A straw lid means you won't have to open its cap every time you're feeling thirsty. A jet-black exterior might make it hard to see the bottle in low-light conditions. But it did help me identify it among a crowd of items I had carried with me on holiday.
GoFiltr further sweetens the deal by throwing in two alkaline infusers in the package. Both of them do what their name implies – they make water more alkaline – and their combined capacity should be enough to last 6 months or 750 refills.
Most people complain that their water bottle starts looking old after a few falls and scratches. That is one thing you won't have to worry about with the GoFiltr. Because of its scratch-resistant exterior which didn't let my long nails disturb the product's shiny exterior
Unfortunately, despite all its shiny features, the GoFiltr suffers from the same drawback as the LevelUpWay Glass Hydrogen Generator we saw above. It doesn't come with a built-in filter and thus forces you to use filtered water. Especially if you're worried about your safety.
 Things I Like  
Massive capacity
Stainless steel construction
Scratch-resistant exterior
Things I Don't Like      
How It Compares With My Criteria
Extended filter capacity: N/A
500ml+ bottle capacity: Yes
Mymi BlueBlue Alkaline Mineral Water Filter Bottle
Mymi BlueBlue Alkaline Mineral Water Filter Bottle
9 Stage Alkaline Mineral Water Ionizer Water Filter Bottle
ALKALINE WATER, ANYWHERE, ANYTIME so youll have naturally filtered ionized...
Feature : PH 7.8 and ORP -199mV Weak alkali water reduction
Filter can be replaced in about 6 months. Do not use temperature water...
sports water bottle bpa free alkaline water ionizer
Filter capacity: 6 months
Bottle capacity: 0.5L
Warranty: No warranty
Two features distinguish the Mymi BlueBlue from the two alkaline water bottles that preceded it.
Both the GoFiltr alkaline water bottle and LevelUpWay hydrogen generator lack a water filter that could remove impurities from water. They also don't have a water mineralizer. A mineralizer automatically releases minerals into the water to make up for their deficiency.
The Mymi BlueBlue has both.
Its nine-stage water filter can remove both the common and the not-so-common contaminants found in tap water. You can thus count on it to keep your drinking water safe. The filter also has a shelf life of 6 months, 4x fewer than the Seychelle pH2O's filter.
Then comes its built-in mineralizer. Researchers claim that mineral water helps lower blood pressure and strengthens bones. It also promotes digestive health and regulates blood circulation. You can hope to garner all these benefits by using this product.
Its 500ml capacity – the third biggest of any alkaline water bottle in this review – means you won't have to refill this product frequently. In addition, a 1.1 pounds construction won't let it weigh heavy on your wrist or backpack. And a BPA-free construction stops it from weighing heavy on the environment.
Not everything is excellent about this product, though.
Like other plastic water bottles, it provides next to no insulation. Though that 'shortcoming' is less glaring than the fact that it raises water pH to only 7.8, well above the 7.5 pH threshold at which water starts tasting like alkaline, but well below the 9.0 pH level offered by most products in this review.
Things I Like   
FDA-registered
Built-in mineralizer
Six months filter life
Things I Don't Like      
Raises water's pH to only 7.8
How It Compares With My Criteria
Extended filter capacity: Yes
500ml+ bottle capacity: Yes
GOSOIT Hydrogen Alkaline Water Bottle
GOSOIT Hydrogen Alkaline Water Bottle
1.National Invention Technology: GOSOIT Hydrogen water generator made with...
2.Perfect Hydrogen and Weak Alkaline Content: After 15 mins works,you can...
3.Hydrogen Water can Improve Immunity and Benefit for Body Activated...
4.All Parts Are Detchable: Follow the instruction about how to use to...
5.Save Your Money and E.C.O. Friendly:We recommend drinking about 2...
Filter capacity: 6 months
Bottle capacity: 0.5L
Warranty: 30-day
Here is a GOSOIT portable hydrogen water bottle that also makes water more alkaline.
It introduces H+ ions into water and raises its pH in the range of 7.5 to 9. All you have to do to get it up and running is switch on the button located just below the stainless steel strip. And you'd get hydrogenated + alkaline water in less than 3 minutes.
The bottle might look fragile but it is anything but. A combination of glass and high boron silicon material has strengthened it to withstand many falls. The reason we can say that with confidence is because we inadvertently dropped it during our testing. No damage was done and it's still working as intended.
It also features an anti-skid base which proved its worth when we placed it on a slippery floor and it kept the unit steady. A corrosion-resistant interior won't let it change the taste of water, making it a must-have for people who're fed up with their drinking water tasting funny.  
Hydrogen water bottle generators need electricity to function and this product is no different. A USB charging port at its bottom lets you hook it up to your laptop, tablet or wall plug. A charger is included in the package, so you won't have to buy one separately.
A filter is also thrown in to ensure the water that comes out of this product leaves behind the contaminants it carried into it. However, the list of contaminants that the filter can take care of is not as exhaustive as that of dedicated alkaline water filter bottles.
The filter can last for up to 6 months, though the hydrogen generator might require replacement in half that time. That might pose an issue for budget-minded users like me. As they have to worry about replacing two – and not one – parts every six months or so.  
Things I Like   
Extended pH range
Smaller working time
Needs no charging whatsoever
Things I Don't Like      
Have to replace the H2 generator every six months
How It Compares With My Criteria
Extended filter capacity: Yes
500ml+ bottle capacity: Yes
Seychelle Stainless Steel Alkaline Water Filter Bottle
Seychelle Stainless Steel Alkaline Water Filter Bottle
BETTER TASTING WATER ON THE GO - High pH filtered water anywhere life takes...
REMOVES UP TO 99.99% - Chlorine, PFOA, PFOS, lead, chromium 6, pesticides &...
STAINLESS STEEL & DOUBLE WALLED - Keeps water Cold for up to 24 hours, or...
SAVE MONEY, CUT DOWN PLASTIC WASTE- Filter capacity of up to 150 gallons...
FILTERS ARE PROUDLY MADE IN USA - Beware of other water filter with...
Filter capacity: 567L
Bottle capacity: 0.72L
Warranty: 30-day
How does this water bottle compare with the Seychelle pH2O? This question might have crossed your mind for several reasons. First, both the bottles cost almost the same. Second, they have the same manufacturer. And third, they're warrantied for a similar period.
Yet they do have their differences.
Start with the material of construction. This Seychelle stainless steel water bottle can keep your water hot/cold for longer than the pH20 plastic water bottle. This is because it's vacuum-sealed and prevents heat transfer in and out of its walls, in contrast to the thin-walled pH2O.
Next comes their filters. Both of them have a stated shelf-life of 1 year, which we were able to verify from their users. Yet this product's filter removes three more contaminants – pesticides, PFOA, PFOS – than the pH2O's. This makes it a much safer option if your water supply contains these toxins.
However, when it comes to functionality, the pH2O is miles ahead. And not only because of its own features, such as a bigger bottle capacity (0.82L vs 0.72L). This product suffers from flaws – a hard-to-suck straw, constant leaks from the spout – that the pH2O water bottle users don't have to deal with.
Things I Like   
Removes PFOA, PFOS and pesticides
Keeps water hot/cold for long periods
Up to 100 gallons filter capacity
Things I Don't Like      
Hard to suck straw
Constant leaks from the sprout
How It Compares With My Criteria
Extended filter capacity: Yes
500ml+ bottle capacity: Yes
DYLN Alkaline Water Bottle
DYLN Alkaline Water Bottle
The 40 oz (1.2 L) Insulated DYLN Bottle creates alkaline antioxidant water within minutes whenever, wherever.
The included replaceable Diffuser that attaches to the bottom of the DYLN Bottle increases the pH up to 9.5 and reduces the ORP down to -150.
The DYLN Bottle is constructed with 316 Surgical-Grade Stainless Steel on the interior and Food-Grade 304 Stainless Steel on the outside. There is an added copper layer on the inside of the outside of the interior wall for extra insulation allowing the bottle to keep your water cold for up to 24 hours.
You can feel rest assured that you are drinking from the highest quality bottle on the market.
Filter capacity: Three months
Bottle capacity: 1.2L
Warranty: N/A
The DYLN alkaline water bottle boasts many firsts. It is the first product in this review that comes with not two but three walls to insulate your water from its surroundings. Both the inner and the outer walls are made of stainless steel, the sort of which you can drop without it accruing any damage.
The middle layer, which is made of copper, prevents heat transfer in and out of the bottle. All three layers are the reason why, after 24 hours of putting ice cold water in the bottle, I was able to get a moderately cold water during one of my weekend trips.
I am slightly less impressed with its filter's life, though.
Most alkaline water bottles we have seen above have filters that could last anywhere between 6 months and a year. The DYLN water bottle's filter, however, required replacement after every three months. Surely it could have done better than that.
You might have been equally unimpressed with its price tag, had this bottle not had the features to justify it. These features include an ultra-large 1.2L capacity, maximum pH of 9+, an ultra-wide mouth which makes taking a sip a cinch and a handle cap to help you comfortably carry it with you.  
Things I Like   
Patented ergonomic shape
Ultra-high bottle capacity
Triple-walled insulation
Things I Don't Like      
Filter requires replacement every three months
How It Compares With My Criteria
Extended filter capacity: Yes
500ml+ bottle capacity: Yes
Hi Life pH Glass Filtered Water Bottle
Hi Life pH Glass Filtered Water Bottle
GLASS WATER BOTTLE- NO MORE PLASTIC – Great for people on the go. You can...
ALKALINE FILTER BALLS – The balls are good for up to 30 gallons of water...
THE BOTTLES HAVE A FOOD GRADE SILICON SLEEVE. This helps protect the glass...
WE OFFER A 100% SATISFACTION MONEY BACK GUARANTEE- We want you to buy your...
Filter capacity: 30 gallons
Bottle capacity: 550mL
Warranty: Moneyback
The Hi Life pH filtered water bottle is the most inexpensive item in this review. Though, it hasn't cut any corners to keep its asking price low. I personally got proof of this claim when, after 10 minutes of filling it with tap water, I was drinking alkaline water on my desk.
Most other cheap alkaline water bottles keep their prices low by leaving a filter out. This product, however, has done the opposite. It has done that by including not a single- but a multi-stage filter. One which is capable of removing water's taste, smell, iron, heavy metals, chlorine and other toxins.
Another area where this model defies its low asking price is its filter life.
The filter is good for 30 gallons of water, or up to 2 years of regular use. This alkaline water bottle also comes with a silicone sleeve. It helped me in gripping the bottle even though my hands were full of post-breakfast grease.
Yet there's one area where I think this product could have done a few better. There were a few mineral deposits in the bottle I purchased. I checked with multiple other users and at least two reported facing the same issue. These deposits are harmless, but they do make the bottle a mess to clean.
Things I Like   
Competitively priced
Ultra-long filter life
Multi-stage filtration
Things I Don't Like      
How It Compares With My Criteria
Extended filter capacity: Yes
500ml+ bottle capacity: Yes
pH Revive Alkaline Water Bottle
Sale
pH Revive Alkaline Water Bottle
Increases pH; Increases Hydrogen; Improves the taste and smell of water.
Creates high antioxidant water.
Produces small molecular sized structured water, for easy absorption and better hydration.
Removes fluoride, chlorine, chloramine and heavy metals.
Re-mineralizes the water and adds trace elements, while helping the body better absorb vitamins and minerals.
And some more good news? It has a HUGE CAPACITY.
Filter capacity: 39 gallons
Bottle capacity: 750mL
Warranty: Replacement
The pH Revive alkaline water bottle is by far the most stylish product in this review. A combination of a hazy-green exterior, jet black filter and white-and-black lid helps it attract praising glances, whether you're at the office or in a busy subway station.
Other alkaline water bottles require you to invest in a carry case for their transportation and storage. This one comes with a bag of its own. There is also the lanyard that lets you attach its lid to the carry case, enabling hands-free transportation.
Not that you'd have to replace it frequently – it would need replacement after processing 39 gallons of water, the filter is quite easy to remove. I was able to unscrew the spent filter, discard it and screw in a new one in less than 10 minutes. You might take twice as long but not a minute longer.
Compared with other alkaline water bottles its 750mL capacity seems above average. Compared with our top-three picks – all of which can hold more than 800mL of water – and one feels whether pH Revive missed a trick by not making the bottle any bigger.  
Things I Like   
Eye-catching design
Improves water's taste and smell
Breaks down water particles for easy absorption
Things I Don't Like      
Bottle's water capacity could be bigger
How It Compares With My Criteria
Extended filter capacity: Yes
500ml+ bottle capacity: Yes
What are Alkaline Water Bottles?
Alkaline water bottles raise the pH level of water by passing it through one or several mediums, causing the water to become alkaline. Most of them also have a water filter that improves the quality of drinking water, takes away its taste and odor, and removes harmful contaminants.
Finding their working principle hard to understand? Take the example of Seychelle pH2O. Here is a best-selling alkaline water bottle that not only raises the pH of water. But it also removes foul odors, toxic chemicals, inorganic contaminants, and heavy metals, i.e., lead, mercury, asbestos, etc.
One misconception most people have about alkaline water bottles is that their filters have short replacement times. My experience tells me otherwise. The best alkaline water bottles have a filter capacity of up to 150 gallons, meaning their filters can last for years, even with daily use.   
Why You Need Alkaline Water Bottle?
Here's why you need alkaline water bottles and how they will improve your life:
Get alkaline water on the cheap
Here's the truth alkaline water companies don't want you to know: they love increasing the prices of health-related products – especially if the demand for the said products is high.
The same is true for alkaline water.
One bottle costs $10 these days and six-packs can range as much as $40.
This is one of the reasons why I switched to alkaline water bottles. I wanted to drink alkaline water every day – you should too! – but my budget didn't allow me to splurge a fortune on water. So while they seem more expensive up front, these bottles give you the bang for your buck in the long run.
Get alkaline water on the go
Unless you work from home – in which case you'd be better off with an alkaline water filter machine – you'd need alkaline water on the go. Do you really think that the bottle you filled up while leaving for office in the morning would last the whole day?
I doubt it.
That bottle should be empty before lunch if you take your daily water intake seriously. And your presence here tells me that you do take your water intake seriously. So you do want to invest in bottles from any of the best alkaline water brands.    
Say Goodbye to Contaminated Water
When was the last time your office water filter was replaced? Experts say that a filter's performance nosedives after about four months, or after 100 gallons. If you think your office filter has been working for longer, then congrats! You might be drinking contaminated water all that time.
If you think that's indeed the case, the first thing you should do is to tell your colleagues to stay away from that water filter. And the second thing you might want to do is to get an alkaline water bottle. What's done has been done but you can always be careful in the future.
Why Do People Drink Alkaline Water?
Here's why you must increase your daily alkaline water intake:
Alkaline water boosts your immunity
Alkaline water boosts our immunity by improving the performance of our circulatory system, making sure our blood receives more oxygen and by neutralizing toxic compounds in the body. Health experts say that all of this raises our body's guard against foreign pathogens and infections.
Alkaline water is anti-aging
Alkaline water slows down aging by neutralizing harmful free radicals in our body. It contains liquid antioxidants that destroy these free radicals and prevent them from causing fine lines, freckles. Researchers have found that a regular intake of antioxidants can help prevent age-related blindness.
Alkaline water ensures long-lasting hydration
Alkaline water contains antioxidants that can be more readily absorbed by our body than normal drinking water molecules, keeping us hydrated for long. This helps us garner all those benefits that come with drinking enough water each day, such as improved sleep quality and better mood.
Alkaline water increases energy levels
Alkaline water increases energy levels by neutralizing acidity in our bodies. This helps us stay sharp throughout the day. That's because people who have more acid reflux in their body get fatigued more easily, face difficulty sleeping and can also encounter insomnia.
Alkaline water improves bone health
Bicarbonate- and calcium-rich alkaline water might help prevent bone resorption, which is the process in which bone tissues break down and are absorbed by the surrounding blood. Researchers tell us that less bone resorption results in more bone strength.
Consideration When Buying Alkaline Water Bottles
You must consider a few things when buying alkaline water bottles. They include the material it's made of, its pH range, and the bottle's capacity. Also pay attention to the filter's capacity and the contaminants it could remove from your water. Let's look at all these factors in detail.
Material of Construction
You have three options: plastic, metal and glass.
Plastic
If you intend to go for a plastic bottle, make sure that it is BPA-free. Bisphenol A is a chemical that is used in the making of plastics and can seep into the bottle's body. It could have harmful effects on the prostate glands of children and infants and might also lead to increased blood pressure.
As a result, while the FDA is of the opinion that BPA can't do much damage to your health at low concentrations, we suggest that you be rather safe than sorry and go for BPA-free plastic. You can read the information given on the bottle's packaging to check whether it's BPA-free or not.
Pros of plastic bottles
Versatile
Lightweight
Affordably priced
Cons of plastic bottles
Health concerns if not BPA-free
Metal
Metal bottles are sturdier and more durable than plastic, mainly because they are made of the unbreakable stainless steel. They also resist residual taste and odor better than plastic, thereby helping the filter in its quest to provide you with impurity-free water.
On the flip side, metal bottles weigh more. This is something that you might want to avoid if you plan on carrying your bottle in your hand or your bag. The bottle's weight, when added with that of the water, might make it cumbersome to carry.
Pros of metal bottles
No health risks
Long lifespan
Dishwasher-safe
Cons of metal bottles
Dent easily
Poor insulation
Glass
One of the biggest selling points of glass water bottles is that they're dishwasher-safe. They pose zero health risks, are see-through to let you know when it's time to refill them and have zero effect on the water, or any other fluid's, taste.
However, not everything is great about glass bottles. They provide zero insulation, meaning your water won't remain cold unless you fill the bottle with some ice cubes. Glass bottles also shatter easily when you drop them and tend to be heavier than their plastic counterparts.
Pros of glass bottles
Dishwasher-safe
No health risks
Zero effect on taste
Cons of glass bottles
Not shatterproof
Zero insulation
pH Range
When it comes to pH range, you'd find two types of alkaline water bottles on the market. The first, like Seychelle pH2O, will enhance the pH of your water up to a specific number. That number will be close to or above 9, which is the pH level at which water is considered alkaline.
Other alkaline water bottles won't give you a specific number. The pH Revive alkaline water bottle is an example. This model increases pH between 0.5 and 2 points from where your water starts. So you'd do well to know the starting pH of the water you're going to put into it.
Bottle's Capacity
Keep your activity and drinking needs in mind while selecting the capacity of the bottle. Capacity can be measured in either ml or ounces and typically ranges between 10 and 50 ounces (or about 550 ml). A 50 ounce bottle like the GOFILTR Alkaline above offers a whopping capacity for the very thirsty.
Smaller bottles like the GOSOIT hydrogen maker might require constant refilling but they are lighter and can be easily tucked away in your carrying bag. This means that you might also want to consider the bottle's dimensions if you intend to keep it bottle cage or a cup holder.
Filter's capacity
Some alkaline water bottles charge less up front but cut corners by using a low capacity filters. Others do precisely the opposite. Which of the two deserve your attention? Of course the latter. We have only picked bottles which offer high (more than 100 gallons) filter capacity in this review.
Here's why. While there might be a difference of $10 to $20 between the price tag of cheap and expensive alkaline water bottles, the filters of both might set you back somewhere between $40 to $150. So it's better to pay the first price and delay paying the second.
Frequently Asked Questions
Do alkaline water bottles really work?
User reviews verify that alkaline water bottles do work because they deliver the cleanest water possible. They hold enough water to keep you hydrated for long periods and have ultra-long filter replacement times to save you from spending money on a new filter anytime soon.
Can you drink alkaline water every day?
You can drink alkaline water every day. However, if you're only drinking alkaline water, your body may have to work extra-hard to maintain its pH level. This means that over time it will produce more digestive enzymes and gastric juices than necessary. That's why we suggest that alongside alkaline water, you should also make normal drinking water a part of your everyday routine. 
Is Alkaline Water good for dogs?
A lot of concerned dog lovers want to know if alkaline water is good for dogs. Luckily, alkaline water has been shown to be safe for dogs and cats. And it even provide some benefits for sick and older dogs.
What are the best alkaline water brands?
Seychelles, Invigorated Water, and APEC Water Systems are among the best alkaline water brands in India, UK, Philippines and rest of the world. Other alkaline water brands you don't want to avoid include Aqua Ionizer, Hsykhan, and APEX. Click here to know more about these alkaline water filter brands.
Where to buy alkaline water?
You can buy alkaline water in health food stores or grocery food stores. Alkaline water can also be bought online. Many large chain stores and hypermarkets sell water ionizers too.
Conclusion
Your search for the best alkaline water bottle ends here.
Go for the Seychelle pH2O water bottle if you're looking for something that is trusted by thousands of users, boosts an above-average capacity and filter life and is warrantied for a long time.
But no matter which alkaline water bottle you chose, know that it is one of the best decisions you can make in regards to your health. Just give it a shot, I don't think you will regret it.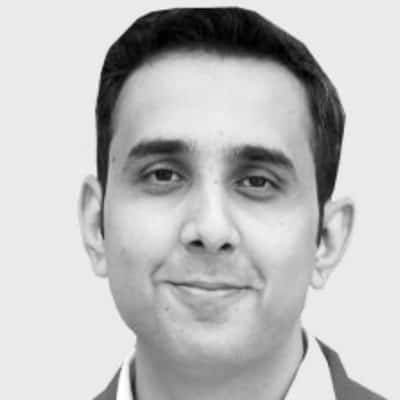 I graduated with a degree in Chemical Engineering and have written for a number of nationally recognized publications in the home improvement space. My skills include fluid mechanics and process engineering and I have worked on numerous projects, including in waste water flow rate calculation and heat balance of steam rollers in the paper industry. My goal as a technical writer is to make complicated topics easy to understand for the average person.