You've tested your water and it was revealed that you have higher than normal arsenic levels.
Now what?
Don't worry, removing arsenic from your water is very easy and not even that expensive. You can remove it before it enters into your house with a whole house system or even just at the point of use.
You really won't have to worry about drinking arsenic with any of these removal systems that I will review in this article.
Read on and see which arsenic filter is going to work best for you.
In a Rush? Here are Our Top Picks
How to Pick Which Arsenic Removal System For You
If you've tested positive for arsenic in your well water or city water there are a number of ways to get rid of it. You're sure to find the exact arsenic in well water treatment system that is going to work for your needs.
The goal is to get it to lower than the EPA's maximum level of 10 parts per billion. If you can remove the arsenic to below that level than you are clear to drink that water.
If you have a well then there are going to be some additional items you'll need so pay close attention to each of the reviews as I will add a note on how to handle using well water with these systems.
It is really important to test your water before buying a filter. There are a lot of different types of contaminants that filters work with and they don't get rid of all of them. Make sure you know exactly what needs to be filtered so you can pick the right system.
If you haven't already tested your water then check out this article on how to test for arsenic and what the best test is for you.
Point of Entry Arsenic Well Water Filter
If you have somewhat high levels of arsenic and want to take it out of the water at every fixture, then a point of entry system is best for you.
You'll need to make sure that it has the capability of filtering arsenic, however, as not all filters can.
I think the best filters for the money are heavy metal water filters as they will get rid of arsenic and several other contaminants. Besides the dissolved metals they can also remove any foul smells, pesticides, chlorine and sediment.
These filters are generally the least expensive of the whole house filters. You can spend upwards of $1,000 on other point of entry filters that can remove just about any type of contaminant, which are useful if you have a dug well.
For removing arsenic and other heavy metals you can spend just a few hundred dollars on the system. Then replacing filters costs generally around $100. Most households will need to replace the filters every 6 to 12 months. This is where the money adds up and not really for the initial cost of the system.
Advantages of Point of Entry Systems
Maintains water pressure
Removes arsenic and other heavy metals in all the fixtures
Easy to install
Doesn't leave a funny taste
Doesn't waste runoff water
The Express Water Heavy Metal Whole House Water Filter is my recommendation as it is a KDF or Kinetic Degradation Fluxion filter. These types of filters are very effective at removing heavy metals including arsenic. 
Setting this filter up is really easy and only takes a few minutes. You don't need a plumber at all for the installation and no special tools are required.
Using a KDF filter is not just great at removing arsenic. Usually there are other contaminants lurking there as well as arsenic. This filter also removes Iron, Lead, Sulfur, Algae, Viruses, Hydrogen Sulfide, Fungi, Mercury, Chlorine, Aluminum and controls and inhibits the growth of microorganisms.
Replacing the filter is very easy and one can last up to 100,000 gallons before it needs to be replaced. This translates into about 6 to 12 months depending on your water usage and how contaminated your water is. 
Express Whole Water Filter
Reduce harmful impurities from your entire home's water with Express...
Low Maintenance Water Filter System: No need to mess with complicated...
Help your business prevent costly build up of rust and other damaging...
High Quality Whole Home Water Filter: Express Water's comprehensive whole...
Please be informed - this whole house system is installed at the main water...
Best Reverse Osmosis System to Remove Arsenic
If you plan to use a reverse osmosis filter then it is very important that you have tested your water not only for arsenic but for other contaminants.
This process is very unique and some contaminants will need to be pretreated before it gets captured in the filter. This is especially important if you have a well that has sediment.
Also the amount of arsenic does matter. Though an RO filter will bring your arsenic down, the size of the filter will need to be in line with the amount of contaminants that need to be removed. 
Advantages of having a reverse osmosis water filter for arsenic: 
Removes 99.9% of contaminants
Very low in maintenance
Easy to install
Doesn't add any chemicals to the water
Removes other heavy metals and dissolved solids
There are some disadvantages to using a reverse osmosis filter. One is that it slows down your water flow unless you use a light commercial one. 
The taste of the water can also be bland since you are removing so many of the minerals that give your water taste.
Then there is also waste involved. After the water is processed some of it will be washed down your drain.
The trick is to find a system that gives you decent water pressure, low water waste and the greatest number of gallons per day that it can filter.
A system that ticks all of those boxes and in my opinion is the best reverse osmosis system to remove arsenic is the iSpring RCS5T. 
iSpring Reverse Osmosis Filter
5-STAGE FILTERS: 1-3rd stages remove rust, sand, chlorine, disinfection...
GREAT CAPACITY: Advanced 500GPD membrane saves 60% of water, with LOW WASTE...
HIGH EFFICIENCY BOOSTER PUMP: No worries for low water pressure. Built in...
FEATURES: Come with Sliver Chrome drinking water faucet with 360° free...
EASY-TO-INSTALL AND REPLACE FILTER: Typically, in a couple of hours with...
For starters, it has a pump so you won't lose out on any water pressure. This is ideal for making sure you can still take a shower when it is running and not feel like it is just dripping on you. With many whole house reverse osmosis systems you need a storage tank to keep the water running but that isn't needed with this one.
You can also filter 500 gallons per day. This is more than enough for any household and even some commercial settings, including small restaurants. 
It's also super convenient to use as the membrane requires no backflushing to clear away the residue. Water flows in from both sides making any maintenance unnecessary. You should have good pressure without any blockages until the filter needs to be replaced.
It also has one of the lowest ratios of pure water to waste water so you aren't needlessly wasting water.
Point Of Use Arsenic Well Water Filters
An economic way to remove the arsenic from your drinking water is to focus on the spot where you need it. Instead of filtering the whole house, you can install a filter at the faucet. Since arsenic is not generally unsafe to bathe in unless it is over 500 parts per billion, then you don't need to filter your shower or bath water.
There are a couple of different kinds of filters that are very effective at removing the arsenic from the tap.
Under Sink Reverse Osmosis 
Just like the whole house filter that I mentioned above, you can use a smaller, more affordable one to fix to the faucet.
The same advantages and disadvantages apply to the point of use version. Namely that it can remove a lot of the heavy metals, chloramine, odors and other types of contaminants besides just arsenic. And that it is easy to install and use. The downside, of course, is that it also slows down your water flow unless you use a storage tank that the filter makes sure is always full.
The way it works is that when you turn on your faucet you have instant purified water that comes from the tank. Then the filter tops up the water used from the tank so you always have instant access to the pure water. 
Many of these systems allow you to turn the tap on without the filter so you can wash dishes and not waste the water from the reservoir. 
You'll need a good amount of space under your sink to hold the filter plus tank.
The one I recommend is the iSpring RCC7 High Capacity Under Sink 5-Stage Reverse Osmosis filter. 
Installation is really easy and can be done in less than 2 hours even if you are not mechanically inclined. 
With 5 stages, you remove not only the arsenic but 99% of other contaminants that you may have. As I always say, however, make sure you test your water so you know what you need your filter to capture. For instance, in addition to testing for arsenic, you should also read this article on how to test for coliform bacteria. 
This filter will remove any bacteria and also heavy metals from your drinking water. A pre filter is ideal for those using a well since it will clear a lot of sediment that would interfere with the other filters ability to remove the arsenic and other contaminants.
Replacing the filters is easy and quick. They typically will last 6 to 12 months, though if you have a lot of sediment then that will likely be changed more often. The pre filter is made of clear plastic so you can see when it is full.
Overall, this is the best under sink reverse osmosis filter that you can get for the money.
Sale
iSpring Undersink Reverse Osmosis Filter
This iSpring RO system is designed to produce great-tasting water that is...
iSpring reverse osmosis system is compact and can fit under most kitchen...
The iSpring reverse osmosis water filters are designed in the United States...
Customer satisfaction is 100% guaranteed, and installation guidance is...
The high-quality iSpring reverse osmosis system under sink helps you...
Countertop Reverse Osmosis 
If you'd rather not deal with installation, or you simply don't have high demand water needs, then having a filter on your countertop is probably your best solution.
Thought the best ones don't come cheap, you can be guaranteed arsenic levels will be lower than the maximum allowed by the EPA, as well as other contaminants and it will taste really good.
They tend to filter a little bit slower than a water pitcher filter but will process much more water. Not only that, but they can capture contaminants that no other pitcher water filter can manage.
In about 12 to 15 minutes you can filter out a gallon of purified water. You'll rid it of arsenic plus it will soften the water and leave you with the alkalinity of 7 pH or so depending on the model. Alternatively you can install a reverse osmosis system and softener separately.
One model I recommend is the AQUA TRU Countertop Water Filtration Purification System. You'll get a 4 stage filtration system that is ideal for those in small apartments, or RV's campers or a cabin.
Besides getting rid of 99% of the arsenic in your water, you can expect to capture Lead 99.1%, Chromium 97.2%, Copper 95.2%, Fluoride 93.5%, Radium 96.4%, and Chlorine 96.6%. Your water will taste better and be much safer to drink.
The filters are simple to remove and replace and can last anywhere between 6 months and 2 years depending on your water usage.
AquaTru Water Filter
💧IS YOUR WATER SAFE TO DRINK? Studies continue to pour in regarding...
💧CERTIFIED NSF/ANSI STANDARDS - Tested & certified by IAPMO to meet...
💧 NO PLUMBING OR INSTALLATION required - takes just minutes to set up....
💧 COST-EFFECTIVE and ENVIRONMENTALLY FRIENDLY: AquaTru has affordable...
💧 QUICK CHANGE TWIST AND SEAL FILTERS come included with your first...
Water Pitcher Filters for Arsenic
Before I really get into these as a possibility for getting rid of arsenic, let me answer one frequent question.
Does Brita remove arsenic?
Brita does not remove arsenic effectively. According to one study, Brita filters could only remove about 20% of arsenic. Brita filters are certified to reduce lead, chlorine, and copper amongst other chemicals. But they are not certified to reduce arsenic.
There is actually only one kind of water pitcher filter that effectively removes arsenic from the water and that is the ZeroWater Pitcher. 
Sale
ZeroWater Filter Pitcher
Filtered Water Dispenser: The 23-cup 5-stage Water Filter Dispenser is...
Premium 5 Stage Filtration: Removes 99 percent of total dissolved solids...
NSF certified and BPA free: The Only Pour Through Filter NSF Certified to...
Including: 23-cup Water Dispenser, 1 ZeroWater Ion Exchange Filter and a...
Eco-Friendly: Save up to 150 single-use plastic bottles per filter or up to...
Water Distillation Systems for Arsenic
When you need pure water that you don't need to use as your drinking water then a distiller is an excellent way to rid yourself of arsenic. Use a distillation machine to get distilled water for formula for babies, to make tea or coffee, clean your contact lenses and CPAP machine or for baking.
There are a number of reasons to use distilled water and instead of buying it, try distilling it yourself.
When buying a machine look for ones that can handle about a gallon of purified water per day. The carafe should be made out of glass and not plastic as it isn't porous and can be disinfected better than plastic. The heating chamber should be made out of stainless steel to resist corrosion.
The type of media that the distiller also counts. Look for activated carbon that can collect anything that the vapor may have missed to ensure your water is very pure once it is distilled.
In my opinion, the best at home water distiller is the H2O Labs Stainless Steel Water Distiller. 
The media used is high quality activated carbon and you get a year supply when you buy it from Amazon. 
You can make up to 4 gallons of water per day at a pace of 1 gallon every 6 hours. If you need to use the distilled water for things like brewing beer, then this is going to be your best bet to do that without any arsenic or pathogens infected the brew.
The heating element works slowly but efficiently so the vapor doesn't boil and possibly mix with contaminants.
Sale
H2o Labs Water Distiller
Now with H2o Labs EXCLUSIVE Activated Carbon Pods that last twice as long...
The entire steam chamber, (bottom, sides and dome), and the full length of...
Optimal size 565 Watt heating element. Bigger is NOT better. Some brands...
Everything you need to begin making the PUREST water ever is included!...
FAQ On How To Remove Arsenic
Is it safe to bathe in water with arsenic?
You don't necessarily need to remove arsenic from your shower or bathwater. Though it is important to test the water to see how much arsenic there is. If it is around or over 500 parts per billion then you cannot safely bathe in it. Under that and it shouldn't cause any problems but a child may accidentally ingest water from the bath or shower.
Does a water softener remove arsenic?
No, only filters of the type mentioned above can effectively filter out arsenic. Water softeners treat the hardness in your water and are not actually filters.
Does bottled water have arsenic in it?
It is certainly possible that bottled water contains arsenic but unlikely that it would be at unsafe levels. You should buy a test kit and check the brand you prefer to see for yourself if it has arsenic and how much.
Does Brita filter arsenic?
No, they don't and neither do any of the other water pitcher filters with the exception of the Zero Water that I mentioned in the review above.
Does boiling water remove arsenic?
No, that will only concentrate the arsenic in the remaining water since it doesn't evaporate. You'll need to use a water distiller like mentioned above to capture the water vapor that has left the arsenic behind.

Does a whole house filter remove arsenic?
Not all whole house filters remove arsenic, and this definitely is not our recommended approach to removing arsenic. The best option for most people is to just get a point of use water filter that specifically removes arsenic. Why?

Well whole house filters are very expensive, and most of your water use (watering the lawn, flushing toilets, etc.) will not require you to filter out "everything". Point of use filtration systems are easier to install and solve your issue where you actually use water, such as where you shower and you drink water.

Can boiling water remove arsenic?
This is a common misconception. But no, boiling water will not remove arsenic.
Final Thoughts
Arsenic removal from water is really not difficult. It can be as cheap or as expensive as your budget allows for to purify your water to make it safe to drink.
So what is the best home system for removing arsenic? Well as you can see, there are a lot of options in all price ranges of arsenic removal systems. You can go as simple as a water pitcher filter like Zero Water's, or you can choose to spend several hundred dollars on a whole house filter.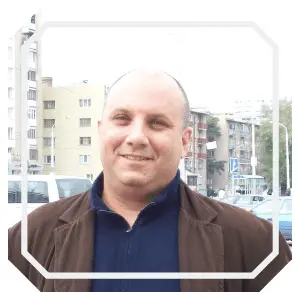 Nick Lopresti is the founder of YourH2Home and a home improvement expert. He has years of experience writing about various home improvement topics, mostly as it pertains to water systems.