According to the World Health Organization, 1 in every 4 persons worldwide drinks contaminated water. It is for this reason that many people consider using a water distiller to purify their tap water.
A water distiller removes impurities from water by boiling it. It then condenses the vapors and passes the resulting liquid through a filter. The filter removes all those impurities that didn't boil away in the heating stage.
As a result, distillers provide water that is perfectly safe to drink.
Below we review the 9 best water distillers on the market today. We also included a detailed water distiller buying guide so you can make an educated decision.
In a Rush? Here's our Top Picks
Top 9 Best Water Distillers
We rated all of these water distillers based on the following four criteria:
1. Stainless steel body: Having a stainless steel body prevents a water distiller from rusting and corroding. It also extends the shelf life of the product and increases durability.
2. Distillation rate of at least 3 gallons per day: A distillation of at least 3 gallons a day ensures that the distiller meets the pure water requirements of a small-size household or a one-room apartment.
3. Capacity of at least 1 gallon: Since most water distillers require manual refilling, this will save you from the trouble of topping up their water tank every hour.
4. Automatic shutoff: The automatic shutoff feature does exactly what its name implies. It turns off the distiller the moment its inner temperature exceeds a safe limit. This keeps the filter from overheating and increases its shelf life.
CO-Z Water Distiller
CO-Z Water Distiller
WATER DISTILLER: This tabletop water purifier by CO-Z purifies water,...
WIDE APPLICATION: Our distilled water maker provides 6 ppm water for home...
SAFE OPERATION: This water distiller automatically turns off when the...
EASY MAINTENANCE: The included cleaning powder lets you easily clear away...
1 YEAR WARRANTY: Order this water distiller by CO-Z with peace of mind...
–    Material: Stainless steel, glass
–    Distillation rate: 6 gallons/day
–    Capacity: 1.1 gallon
–    Filter: Activated charcoal
–    Warranty: 1-year (limited)
The CO-Z Stainless Steel Water Distiller has a built-in activated charcoal filter that removes chemicals, sediments, toxins and volatile organic compounds from your water. But it lets the "good" minerals remain in your water.
This water distiller is safe to use too. A built-in fan condenser keeps on running at all times to protect it from overheating. However, if the fan fails to do its job, an automatic shutoff feature will turn off the distiller before it heats up.
It also comes equipped with a food-grade stainless steel interior. It is capable of enduring high temperatures, keeps corrosion at bay and is easy to clean. We also like that this unit has three non-skid base pads to help keep it steady on your counter, shelf, table or desk.
This model comes with a 6 gallons/day distillation rate, which is enough to meet the drinking water needs of a 4-member household.
What We Like:
Stainless steel interior
Overheating protection
Activated charcoal filter
No-slip base
What We Don't Like:
Minerals might start to build up on its rubber seal after some time. You'd then have to regularly clean the seal, or else, this minerals might end up affecting the water's quality.
How It Compares With Our Criteria:
Stainless steel body: Yes
Automatic shutoff: Yes
1g capacity: Yes
3g/day distillation rate: Yes
Pure Water Water Distiller
Pure Water Water Distiller
Produces .8 gallons (approx. 3 liters) of 99.9+% pure vapor-distilled water...
Uses a removable boiling tank for easy filling and cleaning
Made-In-The-USA Stainless Steel construction with a Glass jar for water...
Double-clad to increase safety and prevent burns
15-year warranty on stainless steel and a 2-year warranty on electric...
–    Material: Stainless steel, glass
–    Distillation rate: 5.48 gallons/day
–    Capacity: 1 gallon
–    Filter: Activated carbon
–    Warranty: 15-year (on stainless steel); 2-year (on electric components)
The Pure Water Mini-Classic takes the safety of its users seriously. It has a double-clad construction that helps its exterior stay cool even when its interior gets too hot.
The Pure Water also has a hassle-free setup. You don't have to hook this distiller to a water line to get it up and running. Simply take it out of the box, put the lid over the jug, put both in their designated spot in the distiller and connect it to a power outlet.
Another great feature of this model is its high distillation rate. It can purify up to 0.8 gallons of water every 3.5 hours, or up to 5 gallons per day. This makes it an excellent option for small families of up to four members.
This water distiller is easy to clean too. Just fill it with a 50/50 solution of warm water and vinegar and let the mixture sit for 8 hours. Drain the model afterward to get a residue-free interior. 
What We Like:
Hassle-free setup
Easy to fill and clean
15-year warranty on stainless steel
Double-clad construction for added safety
What We Don't Like:
It doesn't come cheap. This is especially true when you compare it with other water distillers that offer similar capacity and distillation rate
How It Compares With Our Criteria:
Stainless steel body: Yes
Automatic shutoff: No
1g capacity: Yes
3g/day distillation rate: Yes
H2o Labs Water Distiller
Sale
H2o Labs Water Distiller
Now with H2o Labs EXCLUSIVE Activated Carbon Pods that last twice as long...
The entire steam chamber, (bottom, sides and dome), and the full length of...
Optimal size 565 Watt heating element. Bigger is NOT better. Some brands...
Everything you need to begin making the PUREST water ever is included!...
–    Material: Stainless steel, glass
–    Distillation rate: 4 gallons/day
–    Capacity: 1 gallon
–    Filter: Activated carbon pads
–    Warranty: 1-year (parts & labor)
What is it that separates this unit from others we saw above?
Start with its carbon pads. They last three times longer than other filtering media and do a fine job of removing VOCs. You also get a one-year supply of carbon pads with your order. That means you won't be buying a replacement anytime soon.
You don't have to worry that distilled water will touch plastic or metal parts inside this distiller. The entire condensing coil and steam chamber are made of stainless steel, with the nozzle that squirts water out made of porcelain. No trace of metal or plastic comes in the water's path.
One problem most people experience with water distillers is the build-up of scales and rust deposits on their interior every few months. This unit resolves this problem by including a packet of non-toxic cleaning crystals in its package, which you can use to remove scaling, rust and mineral deposits.
The large size of its openings and an easy-to-remove lid facilitate easy cleaning. This differentiates it from other distillers whose openings are too small for easy hand insertion. Or whose lids are too tight for easy unscrewing.
What We Like:
Long lasting activated carbon pads
Large openings make it easy to clean
100% stainless steel chamber and condensing coil
What We Don't Like:
Since this model weighs close to 13 pounds, it won't be easy for some of you to carry it around without the help of another person. As you might guess, this raises questions about its portability.
How It Compares With Our Criteria:
Stainless steel body: Yes
Automatic shutoff: Yes
1g capacity: Yes
3g/day distillation rate: Yes
Waterwise Water Distiller
–    Material: Stainless steel, glass
–    Distillation rate: 6 gallons/day
–    Capacity: 1 gallon
–    Filter: Charcoal
–    Warranty: 1-year (limited)
The Waterwise 4000 has everything most people look for in a water distiller.
It has a 304-grade stainless steel condenser that is declared safe for coming in contact with food items. That's why it's used in cooking pans and other cutlery tools.
Then comes its automatic shutoff feature. It saves you from the hassle of manually turning off the water distiller after every cycle by doing so automatically. This way, it allows the distiller to take some rest and, in doing so, also prevents it from overheating.
Taking care of your health is the primary job of any water distiller and the Waterwise 400 does that without you lifting a finger. It has an activated charcoal filter that traps all those impurities which may have escaped the boiling stage due to their high boiling points.
Don't want to spend too much on its maintenance? Then buy the carbon pads in bulk. One will last 2 months and buying them in bulk will help you get them at a better price than if you bought them individually.
What We Like:
Automatic shutoff prevents overheating
Charcoal filter stops VOCs from escaping with distilled water
Supplies up to 6 gallons of distilled water per day
What We Don't Like:
There are two areas on which the Waterwise 4000 could have done a little better. Its installation could have been easier and we'd have liked if there was a button to turn off the unit. However, the fact that there isn't means you have to unplug it.
How It Compares With Our Criteria:
Stainless steel body: Yes
Automatic shutoff: Yes
1g capacity: Yes
3g/day distillation rate: Yes
Megahome Water Distiller
Megahome Water Distiller
YOUR SAFETY COMES FIRST: This Megahome distiller is UL (Underwriters...
BEST QUALITY: Full 304 stainless steel interior and exterior, including the...
PUREST WATER: Distills 1 gallon every 5.5 hours. Distills the water at 212...
GLASS COLLECTION: This distiller includes a durable and easy to use...
BEST SERVICE INCLUDED: Every Megahome distiller is backed by a 1 year...
–    Material: Stainless steel, plastic
–    Distillation rate: 4.2 gallons/day
–    Capacity: 1 gallon
–    Filter: Activated charcoal
–    Warranty: 1-year
The Megahome Countertop Water Distiller comes with UL certification, which means it's safe to use indoors and around pets, children and the elderly.
It also removes all waterborne impurities and chemicals . Mainly because the temperature at which it heats the water up to (almost 212*F) is enough to boil away sediments. But also because its six activated charcoal filters are enough to remove all those toxins that escape the heating stage.
You can also count on this distiller to not let drinking water come in contact with plastic. After it has passed the distillation stage, the filtered water will be kept in a glass container. No cheap plastic (or metal) parts will touch water and disrupt its purity.
What We Like:
UL approved for safety
Switches off automatically at the end of every cycle
Doesn't let filtered water come in contact with cheap plastic
Includes 6 activated charcoal filters
What We Don't Like:
Its fan is a bit noisy. Its loud voice might pose an issue if you like to work in your kitchen in silence.
How It Compares With Our Criteria:
Stainless steel body: Yes
Automatic shutoff: Yes
1g capacity: Yes
3g/day distillation rate: Yes
Durastill Water Distiller
Durastill Water Distiller
8 Gallon per day water production
Stainless steel construction
Automatic water fill feature
4 Gallon Stainless Steel storage tank
–    Material: Stainless steel, plastic
–    Distillation rate: 8 gallons/day
–    Capacity: 4 gallon
–    Filter: Activated carbon
–    Warranty: N/A
Almost all water distillers we saw above require manual refilling. You have to top up their tank every time it goes empty. The Durastill is different. Its 4-gallon tank automatically starts drawing water from the connected line when water falls below a certain level, saving you from the hassle of manual refilling.
You are also saved from the trouble of cleaning this unit. It is equipped with a self-sterilization feature that removes the unit's built-in residues. All you have to do is activate that feature by flipping a switch when there is no water left in the tank. And it will sterilize this model's interior on its own.
One pre and one post-distillation filter ensure that the water entering and leaving the unit is clean. The filter before the distiller removes larger particles and sediments, which can cause corrosion inside this unit. The one that is installed on its outer side removes VOCs that can damage your health.
What We Like:
Self-sterilization feature
Automatic refilling
Pre- and post-distillation filters
What We Don't Like:
Has lots of plastic parts. Though neither of them comes in contact with water, they do raise questions about the durability of this water distiller.
How It Compares With Our Criteria:
Stainless steel body: Yes
Automatic shutoff: Yes
1g capacity: Yes
3g/day distillation rate: Yes
Vivohome Water Distiller
Vivohome Water Distiller
OUTSTANDING PERFORMANCE - With a power level of 750W or 4L/1.06 Gallon...
DURABLE MATERIAL SMART DESIGN - This VIVOHOME distilled water machine is...
REMOVE HARMFUL IMPURITIES - It effectively removes VOC, and other harmful...
OVERHEAT PROTECTION - With an intelligent temperature detector to monitor...
WIDE APPLICATION AND SAFETY CERTIFICATION - Distilled water is widely used...
–    Material: Stainless steel, glass
–    Distillation rate: 6 gallons/day
–    Capacity: 4L
–    Filter: Activated carbon
–    Warranty: 3 months
The VIVOHOME Brushed Water Distiller sets itself apart from the competition with its intelligent temperature control. While other models only display their inner temperature, this one lets you control it.
Yet another feature that differentiates this model is an intelligent on/off switch. Unlike the manually operable switches of other water distillers, the smart switch takes matters into own hands when the unit gets too hit. It will switch off the distiller and will keep it that way unless it cools down.
It also has an ergonomic handle design that is designed to conform to your fingers. This is something we didn't see in the previous models, most of which supplemented the water jug with a flat handle. Its improved ergonomics is the main reason why you can use the pitcher for multiple purposes.
While most water distillers have a filter media, this one relies on carbon packets. One of which is placed in the middle of the machine to separate impurities and odors from distilled water. But its presence there isn't without drawbacks, as increased usage means the packet must be replaced once a week.
What We Like:
Removes odors
Heat-dissipating 4-blade aluminum fan
Smart on/off switch
What We Don't Like:
Its maintenance cost might be a bit higher than other water distillers because the carbon packets need replacement once a week after consistent use.
How It Compares With Our Criteria:
Stainless steel body: Yes
Automatic shutoff: Yes
1g capacity: Yes
3g/day distillation rate: Yes
Vue Water Distiller
Vue Water Distiller
🌷【PURIFY WATER DISTILLER 】- Power: 750w;voltage: 110v-120v, 60Hz;...
🌷【RELIABALE QUALITY】-This water distiller can distill 1L of water...
🌷【USE TO SAFE】- Our distiller machine is safe to use. You can...
🌷【INTELLIGENT TEMPERATURE CONTROL】- Set up an intelligent control...
🌷【WIDE APPLICATION 】- This countertop distiller will take care of it...
–    Material: Stainless steel, glass
–    Distillation rate: 6 gallons/day
–    Capacity: 1.1 gallon
–    Filter: Activated carbon
–    Warranty: No warranty
The Vue Water Distiller Machine is loaded with three unique features.
It comes with an intelligent sensor that shuts down the machine when the water level is too low. The distiller won't restart until you refill it and press the reset button. This safety mechanism extends the machine's shelf-life.
An activated carbon filter welcomes water as it enters this unit. Its pores are large enough for water particles but stop VOCs, chemicals, toxins and sediments at the distiller's entry. All these particles then have to be manually removed while you're cleaning the distiller's interior.
To help you clean this unit, a chamber cleaning powder comes in this unit's box. It will help you in removing scales, rust deposits and sediments. However, since only one packet of the cleaning powder is included, you'd have to buy a replacement very soon.
That isn't the only cost you'd have to pay in terms of this unit's maintenance. Its activated carbon filter, responsible for separating contaminants from water, also needs weekly replacement. Keep these costs in mind as you decide whether you should go for this distiller.
What We Like:
Shuts down when water level gets too low
Double-layer carbon filtration
Intelligent temperature control
What We Don't Like:
The same issue which we have with the Vivohome water distiller. Its carbon pack don't last long and require frequent replacement, thereby raising its maintenance cost.
How It Compares With Our Criteria:
Stainless steel body: Yes
Automatic shutoff: Yes
1g capacity: Yes
3g/day distillation rate: Yes
Eco-Worthy Water Distiller
Eco Worthy Water Distiller
【Pure Drinking Water】In the United States, more than 85% of water...
【Affordable Distilled Water】The power of this distiller is 750W 110V,...
【CNC Timing】This brand new water distilling machine is equipped with a...
【Widely Used】The water distilled by this water distiller can be used as...
【Friendly Service】This distiller provides a one-year warranty service;...
–    Material: Stainless steel, glass
–    Distillation rate: 3 gallons/day
–    Capacity: 1 gallon
–    Filter: Activated carbon
–    Warranty: 1-year
The Eco Worthy Water Distiller provides the best of both worlds.
On the one end, it has a classic design; on the other, it has the capacity (1.06G) and distillation speed (4G/day) that is the hallmark of modern, top-rated units.
This model has received an upgrade since it was released all those years ago. Its previous version lacked the automatic on/off power switch you now see on its display. Neither did it had the options of automatic and manual resets. Both these features can only be found in the latest model.
It dissipates excess heat with a built-in aluminum fan. You can also trust it to separate filtered water from metal and plastic parts – a filter tip separates the water holding tank from the metal exterior and the plastic handle.
What We Like:
Stays cool to the touch
Considerable capacity
Shockproof water container
What We Don't Like:
Might not work as fast as advertised. That means you may have to wait for a few minutes if suddenly your distilled water requirements go high.
How It Compares With Our Criteria:
Stainless steel body: Yes
Automatic shutoff: Yes
1g capacity: Yes
3g/day distillation rate: Yes
How Does a Water Distiller Work?
Water distillers work on the principle of evaporation to purify contaminated water. Here's how:
Dirty water is heated to produce steam via evaporation
Contaminants, whose weight is greater than water droplets, are left behind
Steam is cooled and condensed in a separate section to form water
Water is passed through a filter to remove sediments and other impurities
Purified water is distilled and stored in a storage/holding tank
Distillation successfully removes iron, metals, inorganic compounds and hardness from water. The boiling process also eliminates bacteria, viruses, trace metals, and minerals. That is why distilled water tastes flat, as the minerals that distillation eradicates are responsible for giving the water its taste.
Why Use a Water Distiller?
Here are some of the biggest benefits of using a water distiller:
Cheaper alternative to water filter
There are two reasons why water distillers are cheaper than water filters.
The first has to do with the items both of them possess. Distillers only have a boiling kettle, a small nozzle and a plastic base. Filters charge you for their pricey built-in screens too. This makes them an expensive option.
The second reason has to do with their operation. While a filter connects with your mains and stays on at all times, distillers aren't connected to a water faucet. You have to plug them in every time you feel the need for distilled water. This brings down their running costs vis-à-vis water filters.
Easy to store
Water distillers are easy to store because they occupy as much space as your kettle. They don't have any parts extending sideways and only have a cord which you can neatly tuck away in the space given in their backside when you're using the distiller.
You can store distillers wherever you want in your kitchen. That includes on the shelf beside your kitchen faucet, under your kitchen sink (when you aren't using them) or in one of your kitchen's cabinets.
Helps in plant growth
A study carried out by researchers at The National Student Research Center confirms that distilled water aids in plant growth. It found out that when the same type of seeds received three types of water – distilled, tap and salt – those which received distilled water grew the tallest.
Plant experts claim that distilled water doesn't have any harmful chemicals or toxins that, when they come into contact with leaves or stay in the plants' roots for long, harm their growth potential.
Better for baking and cooking
Distilled water is better for baking because of its absorption capabilities. It can absorb more flour than tap water, thereby providing a smoother batter. Also, distilled water has no contaminants that could alter the flavor of the baked product.
You might also want to use distilled water for cooking. It won't cause discoloration in potatoes or other veggies when used for food preparation. Also, since distilled water has a lower boiling point than tap water, it will bring down cooking time and energy costs.
Makes hair soft and smooth
Taking a bath with distilled water will make your hair soft and smooth and help them retain their original shine. It will have a conditioning effect on your hair too. That's why hairstylists all over the world recommend using distilled water for hair.
Washing your hair with distilled water will also be beneficial for your scalp. Apart from keeping your hair hydrated to prevent split ends, it will remove mineral residues and dandruff from the surface of your scalp, thereby improving its condition.
Benefits of Drinking Distilled Water
Here is why you might want to drink distilled water:
Removes viruses and bacteria
The US Centre for Disease Control and Prevention confirms that distillation systems are very effective in removing bacteria and viruses. Some of the viruses they can boil away have the potential to cause Hepatitis A and Rotavirus, among other diseases
Equally harmful are the bacteria that distillation removes. For example, Salmonella, which can cause fever, diarrhea and stomach cramps. The symptoms that it causes might stretch for a week and can be dangerous for certain people.
Detoxifies the body
Distillation helps the body get rid of harmful chemicals, minerals and other toxins.
All these substances are naturally removed from our body by our liver. However, there are times when they overload our body, throwing both our lives and our health out of balance.
Read this article if you are wondering if distilled water is good for dogs.
Distilled water removes all these toxins by washing all the tissues, organs and cells in our body. This way it helps the liver by sharing the burden of detoxification. This help, in turn, goes a long way in ensuring hat we stay healthy.
It also restores your liver to its optimal functioning level.
Prevents waterborne diseases
Drinking distilled water helps keep waterborne diseases at bay. Some of those diseases, such as malaria, dengue, diarrhea and typhoid aren't deadly. Others, which include hepatitis, anemia, botulism and cholera, can prove fatal.
Estimates by the World Health Organization puts the number of people who fall prey to waterborne diseases every year at more than 2 billion.
Helps in weight loss
Some studies out there draw a direct line between drinking distilled water and weight loss. That shouldn't come as a surprise. Especially if you're one of those people who have a habit of drinking a glass of water every time you sit to eat.
Here's why.
Drinking water before every meal fills up the space in our stomach which would otherwise had to be filled by solid food items. This process, known as portion control in technical language, can help you lose as much as a pound of additional weight per month.
Disadvantages of Using a Water Distiller
Limited supply: Here's one area where water filters beat water distillers. Unlike the latter, which runs on autopilot, water distillers require constant manual refilling. Otherwise, you'd run out of pure water.
High running cost: Household water distillers purify one gallon of water after consuming 3 kWh of electricity. That isn't the case with filters. Even the heavy-duty water filters won't consume more than 50 watts of electricity per hour.
Won't protect teeth: Dentists warn that distilled water is not the best for our teeth. That's because it lacks minerals, including fluoride, that strengthen our teeth.
So you might want to get fluoride from other sources if you opt for distilled water.
Distilled vs Filtered Water: What's the Difference?
Here are the key differences between distilled water and filtered water:
Operating principle
Water distillers, as mentioned above, work on the principle of evaporation. They remove impurities from water by heating it and condensing the steam back into liquid form. These units then pass the condensed water through a filter to remove sediments, chemicals and other impurities.
Water filtration doesn't work that way. In fact, there's no single way that water filtration works. Here are three common methods using which water filters purify water:
Water Filtration: These filters pass water through a filtration medium, which is essentially a screen full of holes. The size of these holes allows water particles to pass through while blocking contaminants and sediments.
Reverse Osmosis: While water filtration allows water to go from high pressure to a low-pressure area, reverse osmosis does the opposite. It uses a pump to send water particles from a low to a high-pressure area, with a filter separating both.
Water Softeners: Water softeners use salt-based ion exchange systems to remove hard minerals from water. These minerals, which include calcium, are responsible for causing corrosion. Their removal thus helps extend your appliances' life.
Health benefits
Distilled water is a must-have for those with weak immune systems.
Examples of such persons include those who have certain cancers and HIV/AIDS. They are likely to suffer more harm from drinking water with contaminants like bacteria and pesticides, which distillation removes.
Water filters not only remove contaminants and toxins from water. They also remove chlorine, a chemical that local municipalities add to the public water supply for disinfection. Several studies have connected the dots between drinking chlorinated water and an elevated risk of certain cancers.
Energy consumption
We have already stated above that water distillers consume much energy. Their operating principle is to blame. These units have to expend a lot of energy to help the water reach its boiling point. This gives them a valid reason to be energy-intensive.
Water filters consume far less energy. Where an average household water distiller can gobble up 13 kWh of electricity per hour, even a heavy-duty water filter won't consume more than 50 watts of energy in the same period. 
Water supply
Did you know that water distillers require constant refilling? Or that you cannot connect them to a water faucet?
Both these facts are known to people using distillers. This leaves the distiller's water supply look like a pittance when compared with that of a water filter.
Water filters are capable of providing as much water as you need. Mainly because water filters are connected directly to the mains via your water tap. You just have to open the faucet beneath the filter to get safe drinking water at any time you like.
What is Distilled Water Used For?
Here are the main applications of distilled water:
In the medical industry
Ever undergone surgery or visited the inside of an operation theater? All the instruments you saw there, especially those that regularly come into contact with humans, were most likely sterilized with distilled water.
Surgeons too use distilled water to wash their hands before and after performing surgeries and to clean wounds. Dentists, meanwhile, wipe their equipment with it, with their patients using distilled water to rinse their mouths.
In Research Labs
How do researchers make sure that the experiments they're carrying out aren't tainted with chemicals or bacteria? Especially those that they brought with them when they walked inside the lab.
By washing their equipment with distilled water.
The absence of any minerals, chemicals or toxins in distilled water allows it to leave the equipment it's being used to wash squeaky clean.
In Humidifiers
Are you using a humidifier at home? If so, what type of water are you filling it up with? You should be using distilled water because it lacks those minerals and sediments that can shorten the humidifier's lifespan.
Not only that, but these contaminants might also prevent the humidifier from working as intended. This might force you to replace it sooner than later.
In Car Radiators
First things first: you should always put a coolant in your radiator. It will absorb the engine's heat and prevent its water from boiling. A coolant also saves metal parts from rust and plastic or rubber parts from corrosion.
However, if for some reason you can't find a coolant, distilled water is your next best bet. It lacks all those organic contaminants and minerals that have the potential to gunk your car's engine's cooling system.
In the Cosmetic Industry
There are multiple reasons why the cosmetics industry uses distilled water. The most important of which is distilled water's ability to act as a tailor-made solvent for cosmetic products.
The cosmetics industry also relies on distilled water to extend the shelf life of their products and give their shampoos a higher chance of quickly rinsing away and not getting too sticky on hair.
Home Aquariums
One of the worse things you could ever do is fill your aquarium with tap water. And not only because tap water contains all sorts of chemicals. It's also because it may have a raised pH level that may harm your fish.
That is something contaminant and chemical-free distilled water would never do. Though you still want to intermittently measure its pH levels, as it can turn slightly acidic after absorbing carbon dioxide from its surroundings.
How to Choose a Water Distiller – Buyer's Guide
Picking the right water distiller for your household is easy. All you have to do is to go through a two-step process.
The first involves asking several questions. The answers to these questions will help you determine the type of distiller you need.
The second step has to do with making sure you have certain features which are critical to the unit's performance.
What to consider when buying a water distiller?
Here are the questions you need to ask when buying a water distiller?
What type of filter(s) does the water distiller have?
Almost all water distillers use filters to purify condensed water. Though not all of them use the same type of filter. Some count on activated carbon screens to remove impurities. Others rely on carbon filters for the same. Let's look at both to determine which might serve you better:
Activated carbon
Activated carbon filters work on the principle of adsorption. They trap contaminants and other waterborne impurities on their surface while allowing water to pass through their holes.
These filters are cheap to maintain because activated carbon cartridges don't cost much. They also do a fine job of enhancing water's odor and are excellent at filtering out chlorine and carbon-based chemicals. 
Charcoal
Charcoal filters also purify water by adsorbing contaminants on their surface. They can remove most contaminants that one can find in water coming from the municipality or city water supply.
That's where the good news ends. While activated carbon filters both filter and soften water, thereby making it safe for drinking and daily use, charcoal filters are only good at removing common impurities.
How many filter stages does the distiller have?
How dirty is your tap water? Can you see the impurities floating around when you pour it into your glass? Or are they hidden and make their presence felt by the diseases they cause?
The answer to these questions will determine whether you need a single- or multi-stage filter.
Single-stage water distillers
Single-stage water distillers have only one filter cartridge to remove impurities and contaminants. This makes them more compact and allows them to keep their asking price low.
Not everything is great about single stage water distillers though. Especially if your tap water is exceedingly dirty, in which case the distiller might not be able to remove all impurities.
Multi-stage water distillers
Multi-stage water distillers have an activated carbon filter to remove chemicals, chlorine, organic compounds and other common toxicants found in tap water before it enters the distiller.
They also have a post-carbon filter that traps any volatile organic compounds (VOCs) that were able to bypass the first stage. The carbon filter is also responsible for adding flavor to water.
Which material is the distiller's carafe made of?
Most distillers that you see out there are made of glass. Others use stainless steel in the making of their carafe. Still others use plastic in making their pitcher. You might want to know the pros and cons of all three materials to decide which might serve you better  
Stainless steel
Stainless steel carafes resist corrosion better, won't leach chemicals upon getting exposed to heat or sun and are 100% recyclable. Most distillers you see in this review are made of grade 304 stainless steel
Having said that, they do not come cheap. The manufacturing process of stainless steel is notorious for its energy consumption, which also increases the price of a stainless steel water distiller.
Glass
Glass is the second most common option when choosing water distillers. And for good reason too. It doesn't add any taste of its own to water, is dishwasher-safe and made from natural materials.
However, since glass carafes are fragile, they might cause a cut injury if the carafe falls down the cabinet. You should thus store them away from easy reach if there are children or pets in your household.
Plastic
Plastic carafes are incredibly inexpensive, durable and lightweight. You won't have to worry about shreds of plastic falling apart if your distiller falls off the cabinet as well.
Yet they do suffer from a few drawbacks. Foremost among which is plastic's ability to transfer its odor or taste to water. And if the plastic isn't BPA-free, it might cause irreparable harm to your health.
4)   What is the distiller's distillation rate?
A water distiller's distillation rate describes the number of hours in which it will distill a gallon. You might want to keep in mind that distillation is an extremely slow process. One which prevents your average water distiller from offering more than 6 gallons per day of purified water.
Juxtapose this information with physicians' recommendation that an average person must drink up to 1 gallon of water per day. That means that if your household consists of 4 members, you need a water distiller that can supply at least 4 gallons per day.
5)   Does the distiller come with any certification?
How do you make sure that the distiller is efficient as well as effective? By checking the certification(s) it possesses. Two of which – NSF and WQA – are given only to distillers which meet the gold standard of user safety. Here's what both these certifications entail:
NSF Certification
Water distillers with the NSF certification have passed a three-step certification process. The first of the three steps involve NSF engineers physically evaluating the distiller at the manufacturing site.
The second and third steps, meanwhile, involve testing of the distiller and follow-up audits at the plant site, respectively. Only those distillers that pass all three steps get NSF certification.
WQA Certification
The Water Quality Association (WAQ) helps users determine whether a water distiller is reliable, safe, long-lasting and can meet the claims written on its packaging.
It does that by regularly releasing lists of distillers it has certified on its website. Any water distiller claiming WQA's approval must have its name on that list.
Pro Tip: When checking NSF certifications, look specifically for these: NSF 42, NSF 53, NSF 61 and NSF 401. All four are NSF standards governing water filters and distillers.  
6)   Are you looking for a countertop or under counter/sink water distiller?
Here's how you can choose between the two:
Countertop distiller
Countertop water distillers are incredibly compact, require less storage space and are easier to install than under counter / under sink water filters. They also cost less and their compactness means you can easily store other kitchen equipment beside them on the cabinet.
You might want to measure the space available on the countertop you want to store the water distiller in, before comparing it to the distiller unit's measurements and its holding tank's measurement. That would ensure that there is enough space on your counter for a water distiller.
Pros
Cheaper
Easy to install
Require less storage space 
Cons
Might constrict space if the counter is small
Under counter water distillers
Under counter water distillers require no counter space and can easily be tucked away under your kitchen's sink. That is a good thing if you don't have enough space on the shelves. You won't have to remove other kitchen equipment that are already there to make way for them.
On the flip side, these units tend to be pricier, are challenging to install and require considerable space for their storage. Most of them house multi-stage filters and thus would only fit inside a larger cabinet. But that also means that they would filter water better.
Pros
Not visible
Require no countertop space
Have multi-stage filters 
Cons
Difficult to install
Must-Have Features of Water Distillers
Here are some of the features that are a must-have for top-rated water distillers:
Activated carbon filter: An activated carbon filter not only traps sediments, toxins and other waterborne chemicals. They also capture VOCs that can both evaporate and condense with water.
These filters don't occupy much space either.
NSF or WQA certification: Both these certification ensure that the distiller is reliable, safe to use, effective and efficient. You can check whether the distiller you intend to buy has either of these certifications by going through its listing.
Considerable production capacity: As a rule of thumb, the production rate of a water distiller should at least be one gallon more than your daily requirements. This way, you can be sure that it would be able to purify enough water for you any day.
Easy to maintain: Some water distillers out there require minimal maintenance. Others need you to open up their lid and clean their interior every week.
Durable construction: Both glass and stainless steel water distillers can last for longer periods while withstanding abuse. Plastic carafes can do that too, but since there's always the risk that plastic can add its taste to the water, we recommend you avoid them.
Conclusion
Finding the right water distiller involves doing some research, but it's worth it at the end. There's a reason so many industries, such as the cosmetic and medical industry, use distilled water.
We're confident that our water distiller reviews and buying guide will help you select the best water distiller for your home.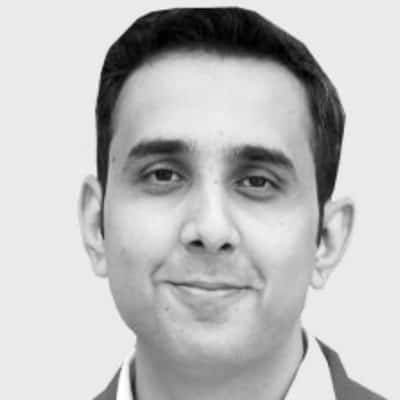 I graduated with a degree in Chemical Engineering and have written for a number of nationally recognized publications in the home improvement space. My skills include fluid mechanics and process engineering and I have worked on numerous projects, including in waste water flow rate calculation and heat balance of steam rollers in the paper industry. My goal as a technical writer is to make complicated topics easy to understand for the average person.