The biggest downside when it comes to using an electric tankless water heater is that they are limited in their GPM output. 
When you have high hot water needs it is usually better to go with a gas version.
When that isn't an option then you need a beefy whole house electric tankless water heater.
Which is when you need to look into the Stiebel Eltron 36 Plus Tempra. Of all the electric on demand water heaters out there, it blows most of them away. Both in terms of high GPM and also when it comes to efficiency and tech.
To understand if it is right for you, read this Tempra 36 plus review and see how it works. I think you'll find it is indeed worth it!
Stiebel Eltron 35 Plus Tempra Benefits
Sale
Stiebel Eltron Tankless Heater
On-demand, continuous and unlimited supply of hot water
Sleek design saves space and no venting required
Electronic switch activated for virtually silent operation. Phase- single...
Copper sheathed heating element housed in copper cylinder
7 Years leakage and 3 years parts complete warranty
What We Like:
8 GPM for 30°F Temperature Rise
No Venting Needed
Takes Up Very Little Space
Advanced Flow Control for High Water Demand
Auto Modulation Saves up to 30% Energy Costs
What We Don't Like:
Expensive 
Installation should only be done by a professional
Flow Rate
With an 8.0 GPM water flow rate from a 30° temperature rise, there are few electric tankless hot water heaters that can match that.
That means that you can set your temperature for 105° when your groundwater is 75° and run two showers, a sink, and a dishwasher at the same time and never run out of hot water.
Admittedly, there are only a few places that get that high a temperature for groundwater, so another scenario is a 60° groundwater temperature for a 50° temperature rise that gives you 5 GPM. 
With low flow shower heads, you can still get two showers running with a dishwasher and still have enough gallons per minute to enjoy hot water.
To properly size your water heater, you need to check out this detailed article that also includes a calculator. Once you do that then circle back here if the GPM is going to work for you.

Advanced Flow Control
When you are pushing the limits of the gallons per minute with high water demand but still expect endless hot water, this feature will slow down the flow rate.
It will drop the water pressure slightly, but doing this will make sure that the water has time to heat up and nobody has to deal with a lukewarm shower.
See how the Stiebel Eltron 36 Plus Tempra compares to other electric tankless water heaters by reading this roundup to see them head to head.
Self Modulation
Not to be confused with the Advanced Water Flow Control, this feature will automatically detect the temperature of the incoming water and use the appropriate amount of energy to heat it to the proper setting.
This will keep it running much more cheaply than other electric whole house tankless water heaters.
Constant Temperature Output
When a shower is running, for example, and then somebody opens a tap in the kitchen, this feature will keep the temperature from dipping while the other tap comes up to temperature.
Whatever the temperature is set to, this will always be the temperature of the water. 
Energy Savings
When compared to other electric tankless water heaters, it is much more efficient and saves money on your electric bill.
With very smart internal circuitry, it won't break the bank when it comes to electricity usage.
To stay in control of your bill the Stiebel Eltron Tempra 36 Plus inline electric water heater also offers an energy monitor which allows you to control your energy savings.
99% Energy Efficient rating is top of its class with almost no heat loss.
Power Requirements
The Stiebel Eltron 36 Plus Tempra uses 36kW of electricity at 240V, with a 150-amp draw. At a very minimum you'll need to have dual pole 50-amp breakers. If yours is bigger than that then you're all set. If you don't have that much from your breaker then you'll need an upgrade which adds to the installation cost.
If you don't, then you risk having your breakers trip every time you use hot water while you have other appliances running. And it is a safety hazard to not have enough amperage as well.
Installation
As far as electric tankless water heater installation goes, this one is a bit tricky if you are not handy. If you are comfortable working with wires and a little bit of plumbing then you can do it yourself.
You have to be comfortable to do this however so if you have any doubts it's best to contact a professional.
There is no venting required, however which does add to the ease of installation and also open up options on where you can install it.
The size also permits you to put it in a closet or under a sink so you can keep it close to your fixture for faster hot water.
Check out the video below to see how the installation can be done yourself.
How Long Will the Stiebel Eltron 36 Last?
The fact that it comes with a 7 year warranty says a lot about the construction. Stiebel believes that this will last you a lot of years based on that warranty. The reality is that it should last you well beyond the 7 year mark. It is not unusual to get up to 10 years out of an electric tankless water heater of this quality.
Specifications:
19 pounds
21.7 x 20.1 x 9.6 inches
0.77 GPM Minimum Water Flow Trigger
86°F to 140°F Temperature Range
Min. required breaker(s): 3 x 50 A DP
Wire Size: 3 x 6/2 AWG
Conclusion
The Stiebel Eltron 36 has been considered one of the best whole house electric tankless water heaters for a long time. And with good reason.
It is energy efficient (15%-20% more efficient than similar models), takes up very little space, and has a tremendous temperature rise. You simply can't go wrong with the Stiebel Eltron 36.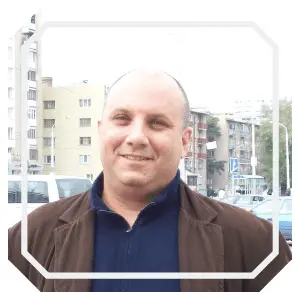 Nick Lopresti is the founder of YourH2Home and a home improvement expert. He has years of experience writing about various home improvement topics, mostly as it pertains to water systems.