All homes need an ample supply of hot water that is always available for use. You can realize how important hot water is in winter and when you need to take a bath early in the morning. A tankless water heater is a great help during these times because you can keep water and heat it to the temperature you set in advance.
If you are considering getting one, a Bosch tankless water heater is a great choice. Continue reading to know more about Bosch tankless water heaters to help you make a decision.
Benefits of Bosch Tankless Water Heaters
Energy Efficiency
Bosch tankless water heaters are known to be extremely efficient. While other tankless water heaters have 20% heat loss, Bosch tankless water heaters are 98% energy-efficient with only 2% heat loss.
The Bosch tankless water heater has a pre-made combustion process, which means more energy savings, and reduced temperature in your exhaust-which makes the installation of ventilation pipes easy and cheap, and it is good for the environment because there is less NOx emission.
Quality Heat Exchangers
A Bosch tankless water heater has quality heat exchangers made from copper that can resist corrosion and prevent the build-up of scale.
A heat exchanger is responsible for transferring heat from one source to another. Therefore, the quality of the heat exchanger is important because the heater is exposed constantly to high thermal pressure from strong gas burners.
Advanced Electronics and Diagnostics
The ideal water heaters have an electronic control board installed. Therefore, you can check, monitor, and adjust the temperature through the LCD screen and buttons. Moreover, you can use the state-of-the-art diagnostic system to set and inspect the error codes.
Great Performance
A Bosch tankless water heater can use energy only when hot water is needed since its gas burner can regulate its power. Therefore, it requires less operating expenses. The performance and efficacy of this water heater can be attributed to the scale prevention system feature.
The vertical modulating gas burner, dual fans, and in-built turbulators lessen or prevent the scale from forming in the heat exchangers making the heater last long. You are also ensured that the burned gas is clean and there are fewer fluctuations in the external water temperature.
Best Bosch Tankless Water Heaters
Bosch 940 ES NG Natural Gas Tankless Water Heater
Bosch 940 ES NG Natural Gas Tankless Water Heater
199,000 max input (BTU)
Highest capacity non-condensing model
9.4 gallons per minute capacity at 35F degree rise
Vents vertically or horizontally with 3" or 4" stainless steel
Electronic ignition and patented burner design
The Bosch 940 ES NG tankless water heater has an activation flow of up to 0.8 gallons and 95% thermal efficiency. Compared to the previous version, this tankless water heater has a knob that makes it convenient to adjust the temperature.
It is also easy to handle and solid, so you can opt to use it when you are outdoors or mount it on your wall. Another added convenience is its LED display so that you can check that the temperature you set is correct. All in all, this water heater is simple but effective whether you use it indoors or outdoors.
Pros
Ideal for small homes where standard heaters need time to function
Lightweight, easy to use, and compact
Easy to use knob for adjusting the temperature
Constant temperature output because of its thermostatic modulation feature
The LED display makes you feel secure that you have the exact temperature all the time
Cons
Though the light is on, there is no hot water
Reports of the product not working completely after resetting it several times
Bosch 830 ES LP Therm Propane Gas Tankless Water Heater
This tankless water heater model has advanced and precise controls, safety programs and features, and energy input of 17k BTU every rather low hour. It is also good for the environment because of its low NOx emissions. It has a life expectancy of more than 20 years, making it a lasting choice.
One of the key features of this tankless heater is that it gives hot water continuously. Having a thermal efficiency of 83%, it can produce 8.3 gallons of water per minute. Moreover, maintenance is a breeze because external access to the inlet water system makes it very easy to clean.
Pros
Perfect for homes with 2 to 3 baths
Depending on the use, it has a warranty of 3 to 15 years
Quality heat exchanges come with copper pipes
Can vent horizontally or vertically
It has a patented heater design
Cons
A professional is needed to install and adjust it
Not ideal for very big homes
Reports of fluctuations in water temperature
Bosch WH17 6000 C Tronic Electric Tankless Water Heater
Sale
Bosch WH17 6000 C Tronic Electric Tankless Water Heater
CONVENIENT TANKLESS HOT WATER HEATER: 17.3 kW tankless whole house electric...
EASY INSTALLATION: Can be installed virtually anywhere for commercial or...
CONSISTENT TEMPERATURE: Polymer encased elements & built-in flow sensor...
STABILITY & CONTROL: External temperature control knob & superior...
GREAT EFFICIENCY: 97% thermal efficiency with minimal stand-by loss
You can install this electric Bosch tankless water heater almost anywhere in your house. If you have a small home, this is great because it does not need to store water to warm in a tank making it space-saving. It also has an electronic control printed circuit board that always tracks the incoming water temperature and cheks the water flow rate.
Moreover, it is also lightweight and compact, so you can mount it on your walls or put it outdoors. You do not need to install it in a particular area. It has a thermal capacity of 97%, which removes the possibility of losing reserved hot water. You also save more energy and money. It uses the needed heating elements, and it provides comfort and stable temperature because of its power modulation.
Pros
You can use it in boats and RVs
No venting needed, so maintenance is easy
It uses up less space compared to other water heaters
It has an efficiency of 98%
It comes with a digital display for the temperature
Cons
Requires constant resetting of the flow sensor
No changes in temperature even though there is an increase in the flow rate
Few reports of the unit breaking down after several months
Frequently Asked Questions
Are Bosch Tankless Water Heaters Reliable?
Bosch is a reliable brand that has withstood the test of time. They have been in the industry since 1886. Their tankless water heaters are known to be well constructed and rarely suffer from any issue. If they do, Bosch offers excellent after sales services, and they are quite easy to reach through their different communication channels.
On top of that, Bosch tankless heaters are equipped with leading technologies that make them more dependable and efficient than other brands.
What are common Bosch tankless water heater problems?
Just like with any other brands, there are some instances when customers have complaints or problems about Bosch tankless water heaters. 
Some say that the unit would not turn after a couple of months. There are also some reports saying that the water heaters do not produce temperatures that were set for hot water.
Lastly, some customers say that the units do not provide the hot water supply indicated. They need to stop and wait to have hot water while taking a bath.
But, take note that these complaints are only a few. Bosch customer service is also quite responsive in answering these types of issues. They are known to reach out to customers who have issues regarding their tankless water heaters. They are also responsive if you send them a private message about your concerns.
How do I size a Bosch Tankless Water Heater?
Here are the steps that can help you get the right size for your Bosch tankless water heater.
You get the maximum taps you want to have and the overall flow rate.
Add them, and you will get gallons per minute. This is the ideal flow rate for your Bosch tankless water heater.
Calculate the needed rise in temperature. You do this by subtracting the approaching water temperature from the output temperature desired. Then, you will get the temperature rise value.
Flow rates tell you how much hot water is needed and what can run simultaneously, such as 2 showers or the shower and the skin. You have to keep in mind that gas tankless waters have a bigger temperature than the electric models based on the flow rate.
Conclusion
There are plenty of Bosch tankless heaters to choose from that fit different needs and preferences. The models mentioned in the list are made specially to make sure that there is a non-stop flow of hot water to a particular part of your home without consuming a lot of space.
However, take note that these tankless water heaters are not designed to give hot water to the whole house. They are best used for minor water applications such as single sinks, showers, or dishwashers.
If you prefer a water heater for your entire house, you should choose a water heater with a bigger capacity.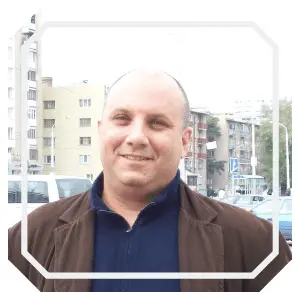 Nick Lopresti is the founder of YourH2Home and a home improvement expert. He has years of experience writing about various home improvement topics, mostly as it pertains to water systems.