Noritz remains the pioneer in the tankless water heater industry. The Japanese company invented the world's first tankless water heater in 1981 – an electric model. Since then its name has become synonymous with efficient, energy-saving, and affordable tankless water heaters.
In this article, we'll review some of the best-selling tankless water heaters by Noritz. We'll go over the pros and cons of each model and will also tell you what users have to say about them. This should help you decide which (if any) of these tankless water heaters can meet your requirements.
Types of Noritz Tankless Water Heaters
Noritz manufactures two types of tankless water heaters: natural gas and propane. It has further subdivided its natural gas and propane models into three series: EZ series, NR series, and NRCP series. Let's look at all three series in more detail.  
EZ Series
Featuring two bundle packages, named the EZTR 50 and EZTR 75, the EZ Series is designed specifically for the North American market. All the EZ series units are Energy Star® certified, offer top-mount water connections, four different venting options, and a half-inch gas line input. As a result, no matter what tank-type unit you're replacing, the transition will be seamless.
NR Series
Capable of lasting up to 20 years and Energy Star® certified, the NR series features models with an energy factor of around 0.81 to 0.82. They are capable of providing on-demand hot water to a home with up to 3 bathrooms. NR series models can be installed both indoor and outdoor and are available in four sizes, including NR98, NR83, NR662, and NR501.
NRCP Series
Noritz NRCP series tankless water heaters combine the savings and comfort of on-demand, hot-water recirculation with the high-efficiency of condensing technology you get from NR and EZ series models. Here's how they manage that:
Recirculation: A circulating pump (CP) fitted inside the water heater keeps on recirculating hot water at all times. Apart from minimizing hot water waste, the pump keeps hot water close to the outlet – your shower head – reducing waiting time.
Condensing Technology: Condensing technology saves energy by heating water on demand, such as when you turn on the appliance, faucet, or shower. It also doesn't require any standing pilot light to function, resulting in substantial energy savings.
Noritz NR Tankless Water Heaters Review
The Noritz NR series tankless water heaters are ideal both for new homes as well as when replacing an electric or gas tank-type water heater. All these models are wall-hanging, meaning you'd save the floor space previously occupied by the tank-type unit.
Let's review the four most popular Noritz NR tankless water heaters:
Noritz NR98
Noritz NR98 Concentric Direct Vent Tankless
Efficient .05 GPM activation flow rate, 199,000 BTU
Self-diagnostic onboard computer system
Provides 84% thermal efficiency
Requires 3-inch by 5-inch concentric-type stainless steel venting
Simple, single penetration installation
Max Flow Rate: 9.8 GPM
Energy Factor: 0.82
The Noritz NR98 is more powerful and covers more wall space than any other model in the NR series. Its flow rates vary between 0.5GPM to 9.8 GPM and gas consumption ranges from 12,000 BTUs to 199,000 BTUs per hour. This makes it ideal for a home with up to 4 bathrooms (in southern climates).  
You can operate the Noritz NR98 on natural gas or liquid propane. It offers three venting options (power, outdoor, concentric direct) and boasts a thermal efficiency of 82%. This model also comes with various safety features including flame sensor, overheat protection device, among others.
Noritz NR83
Max Flow Rate: 8.3 GPM
Energy Factor: 0.82
Noritz NR83 is only marginally less powerful than NR98. This tankless water heater can provide a flow rate of up to 8.3GPM, thanks to its 185,000 BTU/hour gas consumption. You can run this model both on natural gas and liquid propane, though you can't install it outdoors.
Furthermore, while the NR98 offers three venting options, this model offers only two (direct and concentric venting system). Its flow rate makes the NR83 an ideal option for homes with 2 to 3 baths in southern climates and up to 2 baths in northern ones.
Noritz NR662
Max Flow Rate: 6.6 GPM
Energy Factor: 0.81
Noritz NR662 is smaller than the two models we saw above. It offers a maximum water flow rate of 6.6GPM and a maximum power of 140,000 BTU. You can run this model either on natural gas or on LP, but it only comes as an outdoor (OD) unit.
Its meager flow rate makes the NR662 more suitable for smaller houses, apartments, condos, and smaller households. You can also install it for point-of-use applications, or maximum 2 fixtures, but only in the southern climate zone where the outside temperature rarely dips below freezing point.
Noritz NR501
Sale
Max Flow Rate: 5.0 GPM
Energy Factor: 0.82
Noritz NR501 is the smallest tankless water heater in the NR series. It weighs a meager 33lbs and offers a flow rate of up to 5.0 GPM after drawing 120,000 BTUs per hour. This makes it great for point-of-use applications in condos, cottages and small houses. 
This model is available only as the outdoor (OD) model and operates on both natural gas and liquid propane. It boasts a thermal efficiency of 82% and is Energy Star® certified like its much bigger-counterparts. Noritz also offers a 12-year warranty on its heat exchanger.
Noritz EZ Tankless Water Heaters Review
The EZ series comprises of three models, all of which can be retrofitted with your existing connections to replace your existing tank models. The heaters vary in size, the smallest offering 6.8 GPM flow rate (more than enough for a small home) and the biggest providing 11.1GPM (suitable for commercial uses).
Here are the reviews of the three most popular Noritz EZ series models:
Noritz EZTR40
Sale
Max Flow Rate: 6.6 GPM
Energy Factor: 0.87
The Noritz EZTR40 boasts many firsts. It was the first tankless water heater that allowed homeowners to seamlessly transition from their 30- or 40-gallon tank water heater to tankless models. It was also one of the first tankless water heaters that operated without noisy clicking relays.
The fact that this heater comes with condensing technology means you can retrofit it to your existing vent – no modifications are required. All the equipment you need to switch from tank to tankless (isolation valves, vent kits, etc.) are included in its package.
Noritz EZ98-DV
Max Flow Rate: 9.8 GPM
Energy Factor: 0.97
The Noritz EZTR40 is compatible with the Noritz Connect Wi-Fi app. This means you can control this heater's function from anywhere in the world, as well as receive maintenance and diagnostic reminders on your smartphone. You can also use the app to check this heater's daily/monthly energy usage.
What's more, provided your hot water requirements exceed this unit's capacity, you can link two EZ98-DV models with the Quick Connect app. This will double hot water delivery, and you'd be able to control both units by the Connect Wi-Fi app or remote control.
Noritz EZ111
Max Flow Rate: 11.1 GPM
Energy Factor: 0.97
The Noritz EZ111 shares many similarities with the EZ98-DV. Both are Energy Star® rated. Both boast an energy efficiency of 97%, which isn't unheard of but is definitely rare among gas-type tankless water heaters. And both are compatible with the Noritz Connect app.
The only major feature that sets apart the EZ111 from the EZ98-DV is its 11.1GPM flow rate. The massive flow rate means this tankless water heater can be used for commercial applications, as well as large households with up to 6 bathrooms.
Noritz NRCP Tankless Water Heaters Review
The Noritz NRCP series comprises two models: NRCP111-DV and NRCP98-DV. Both these models are different from their counterparts reviewed above. They feature internal and external recirculation, added gas and water leak detection and allow for smaller pipes to be used in their installation.
Let's review the Noritz NRCP 111-DV and 98-DV models:
Noritz NRCP98-DV
Max Flow Rate: 10.1 GPM
Energy Factor: 0.94
The Noritz NRCP98-DV has many features in common with the NR98. Both are Energy Star® rated for their energy savings, have similar energy requirements and can operate on either natural gas or propane. However, that's where the similarities end.
The NRCP98-DV offers better energy efficiency (94% vs 82%) and a bigger flow rate (10.1GPM vs 9.8GPM) despite consuming less gas (180,000BTU vs. 199,000). Want to know why? This model's recirculation pump, that minimizes wastage of hot water by keeping it in recirculation, deserves the credit.
Noritz NRCP111-DV
Max Flow Rate: 10.1 GPM
Energy Factor: 0.94
The Noritz NRCP111-DV is suited for commercial applications or large households. It offers a maximum flow rate of 11.1GPM, enough to meet the hot water requirements of up to 6 showers. And that too without weighing heavily on your heating bills.
That's because this model uses a recirculation pump that keeps hot water from going down the drain, making sure that you don't have to burn much energy as you did the first time the heater received cold water from the mains. Which is why this unit can boast an energy efficiency of 94%.
Noritz Water Heater Maintenance
To keep that hot water flowing out of your Noritz tankless water heater, you have to do two types of maintenance: internal and external. In this section, we take a look at how you can perform the internal maintenance of your Noritz tankless water heater.
Follow these steps to ensure the internal upkeep of your tankless model:
Unplug the unit and turn off the gas valve
Use a Phillips head screwdriver to remove the heater's front cover. Next, use the screwdriver to remove the white detectors from the ignition plug and the flame rod before detaching the screws on the sides.
Carefully take off the sensor and flame rod. Clean both with fine grit sandpaper. Make sure there's no build-up on both parts after you're done cleaning them.
Press the top connector to detach the gas manifold connection from the wiring harness. To take off the C clamp, pull it out while holding the gas manifold in place
Detach the gas manifold by removing its four large screws with a screw driver. Next, apply force against the gas manifold to remove it and expose the burner chamber.
Next turn your attention to the fan. Remove its bracket plate, carefully push the wires to the sides and remove the screws. Gently pull the plate towards you. Then, press the top connector to detach the fan from the wiring harness. You'll have to remove three screws to take off the fan. Afterward, pull the fan blades and motor from their housing.
If the fan is clogged with dirt or debris, use a brush to clean it. Also use the brush to remove any hidden debris under the burner plate. If the dirt is stubborn, you may use compressed air to remove it. If it's still in place, you may have to remove the fan's blades and soak them in a degreaser. Make sure to completely dry the blades before reinstalling.
Keep in mind that the maintenance process might not go as seamlessly as you think. We therefore suggest you hire an expert plumber for the job. However, if you are confident of doing it yourself, use this guide and the video from the manufacturer.
Conclusion
Noritz tankless water heaters provide you with the best of both worlds. They deliver hot water on demand while consuming such little energy that would put their tank-type counterparts to shame. Best of all, the Noritz tankless water heaters reviewed above might last for decades with periodic maintenance. And if anything goes wrong, their warranties will have your back.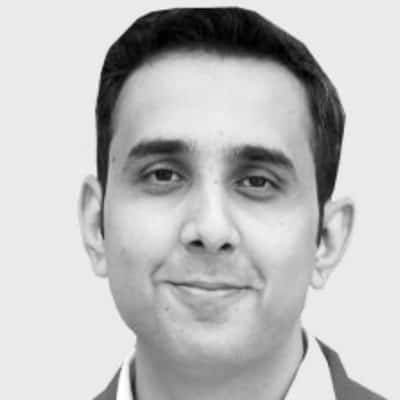 I graduated with a degree in Chemical Engineering and have written for a number of nationally recognized publications in the home improvement space. My skills include fluid mechanics and process engineering and I have worked on numerous projects, including in waste water flow rate calculation and heat balance of steam rollers in the paper industry. My goal as a technical writer is to make complicated topics easy to understand for the average person.