Will a smart thermostat ruin a furnace? Is a smart thermostat safe for your HVAC and furnace equipment? 
The answer is…. it depends.
I know how people hate that response, but the fact is that these things can be complicated and there is no easy answer. You have to know your particular set of circumstances to understand if you are ruining your boiler with a smart thermostat. 
In most cases, your smart thermostat and your boiler can play nicely together. 
To get an idea if you are not using a compatible thermostat then you have to read on to get the details.
Looking for the best smart thermostat for your hydronic floor heating system? Then take a look at the full article here!
Are Smart Thermostats Safe?
If they're properly installed, the answer is yes. While smart devices can be hacked, there is little to no value in hacking the device that controls your furnace and air conditioner. Wireless smart thermostats do not pose a health hazard. The wireless signals do not cause cancer, birth defects or a number of other health problems blamed on the internet of things, 5G and overhead power lines. 
On the other hand, HVAC equipment problems can cause issues with a smart thermostat. Whether an overflowing drain pan triggers an AC shutoff or a tripped limit switch shuts off the furnace, this can confuse the smart thermostat. And resetting the HVAC equipment may not necessarily get the smart thermostat to work properly. This is independent of issues with the smart thermostat's software. 
Honeywell Home WiFi Thermostat
LIVE AND SLEEP SMARTER. Choose the temperature in a specific room, like the...
AMAZING SENSOR RANGE. The battery powered Smart Room Sensors utilize unique...
MULTI-ROOM FOCUS. Don't be forced to choose one room over another, the T9...
CONTROL IT YOUR WAY. Control the T9 using the Honeywell Home app or through...
SAVE MONEY AND ENERGY. Adjust your ENERGY STAR certified thermostat from...
How Can I Know if a Smart Thermostat Works with my Furnace?
The first question is what type of HVAC system you have. Smart thermostats are only compatible with 24 volt, low voltage HVAC systems. Most smart thermostats designed for residential use will not work properly if you try to use them in place of millivolt thermostats or line-voltage thermostats. 
The second question is: what software does it use? Smart thermostats can experience software problems out of the box or during their normal operations.
They may error out because it can't connect to the servers that host software updates. Or the device may have incorrectly installed software. The more common problem is that the smart thermostat doesn't work with other smart devices in your home or the boiler or tankless heater itself. 
This problem is generally eliminated by using smart thermostats that are specifically made to work with your furnace brand. This is also why you want to have the same manufacturer for all of the home automation you own. The company has an obligation to keep all of its software up to date and in sync across all devices.
Companies that say their devices are compatible with Ecobee or Nest may not keep it up to date. And they may go out of business, meaning your devices will no longer be updated at all. A good HVAC technician can recommend compatible smart thermostats and other home automation equipment that is plug and play with your existing HVAC system. 
Replacing an Old Thermostat with Only 2 Wires
Having an older HVAC system, it will not have the common or C wire that smart thermostats require. This is a 24 volt supply wire that is there just to charge the smart thermostat.
If your home lacks this wire, the smart thermostat could still function. However, it is stealing power from the system's circuits. This increases the odds it doesn't have enough power to work, and it can cause problems downstream. 
In these cases, we'd say you must have a professional install the necessary wiring so that your smart thermostat can control your furnace.
Should you Hire an HVAC Technician to Install it?
I would recommend having an HVAC technician install a smart thermostat. They know how to properly connect the smart devices as well as add any additional wires.
Furthermore, they know how to test for software compatibility. Whether the new smart thermostat needs a software update to connect to the app on your phone that lets you monitor the temperature remotely or additional patches to control your ten-year-old furnace depends on your situation. 
The alternative to adding the third wire is having a smart thermostat that relies on batteries.
However, if your batteries die, the smart thermostat won't work. Most furnaces in this case continue to operate. This will drive up your energy bill. On the other hand, if the batteries in the smart thermostat are nearly dead, the control board in the furnace may not complete the circuit.
This could prevent the furnace from turning back on until you replace the batteries in the thermostat. In this case, the furnace would work if the thermostat was fully powered. 
If you intend to move your thermostat to a new location, whether or not this involves running new wires, hire a professional. This could be an electrician or an HVAC technician.
Can a Faulty Thermostat cause a High Energy Bill?
Yes, it can. If the thermostat's software glitches, it may lose the ability to talk to the furnace. In a worst case scenario, your furnace turns on and stays on until you manually turn it off. This increased runtime shortens the operational life of your furnace while increasing the amount of maintenance it needs.
Conclusion
A good smart thermostat will lower your energy bill, extend the life of your furnace and make your home more comfortable. The wrong smart thermostat or one that is simply badly installed can cause major problems, including ruining your furnace. 
If you have any questions about smart thermostats or any other boiler related question then let me know by dropping a line in the box below and I will get back to you ASAP.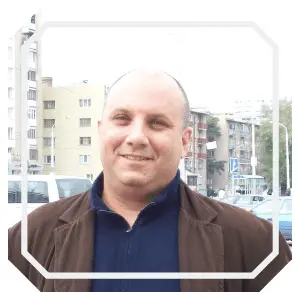 Nick Lopresti is the founder of YourH2Home and a home improvement expert. He has years of experience writing about various home improvement topics, mostly as it pertains to water systems.