While you cannot control the chemicals that are added to the water, what you can definitely do is make use of a carbon water filter. This will safeguard you from the potentially harmful contaminants present in water.
A carbon water filter is great not only for purifying the water, but it is also great for removing bad odor and foul taste.
We have crafted a list of the best carbon filters, taking into consideration several key aspects, which we would be getting on soon. So, follow our review to select the best carbon water filter for yourself.
In a Rush? Here are Our Top Picks
Our Criteria
With a wide variety of options available in the market, customers are often confused when buying a water filter. These are the criteria that we considered and examined closely while reviewing the best water filters.
Micron
A micron is a measurement unit that describes the pore size of a water filter. Finding the correct micron filter depends on your region and water supply. If your region has dirt that is super fine, you will need a 1-micron filter or smaller to capture the fine particles.
You might also want to consider what you are trying to get rid of from the water. If you are looking to get rid of cysts then it is a good idea to use a 1 micron or less, tested and certified for cyst reduction.
There are two types of filters – Absolute and Nominal. A nominal 5-micron filter allows a small percentage of 5-micron debris through. On the other hand, an absolute filter is 95% efficient so it does not allow any particles the size of its micron rating through.
If you have a specific requirement to remove small-sized particles from the water, you should choose an absolute filter.
Filter Life
Filter cartridges generally have a lifespan of 6-12 months after which the filter becomes clogged, making them less effective at filtering out the contaminants.
It is important to select a filter with a long life span along with better warranty policies. This will save you from the hassles of maintenance and repair.
Maintenance vs. Base Price
A simple filter and a full point entry filter have a price difference of hundreds of dollars. It is important to make a decision based on your requirement and use of the filter while considering its maintenance costs. You need not buy a high-tech carbon water filter if you have standard needs.
Best Carbon Water Filters
iSpring Whole House Water Filtration System: Best Water Pressure Control
Sale
iSpring Whole House Water Filtration System
[Two-Stage Effective Filtration] The whole house water filter has 1st-Stage...
[Superb Filtration Capacity] 10"x4. 5" replaceable whole house water...
[Easy Installation and Filter Change] The system comes pre-assembled onto...
[Retain Valuable Minerals] Unlike an RO system, this system will NOT reduce...
[Peace-of Mind Customer Service] Backed by a 30-day money-back guarantee,...
The iSpring carbon water filter has a capable 2 stage system that offers effective filtration. The first stage is responsible for filtering out the contaminants larger than 5 microns. After the second stage, the system achieves its maximum filtration where finer sediments, rust, pesticides, and even chlorine are filtered out using the carbon block filter.
The 1-inch input and output ports allow 15 gallons of water per minute to pass through the filter. There is no pressure drop once you install it.
The system is not as effective as the 3 stage filtration system but you can remove up to 95% contaminants from the water compared to other normal carbon water filters.
This carbon water filter does not soften the water so there might be stains and salt build-ups in your pipes.
What we like:
Offers slightly better water pressure than other high-end models
Requires minimum maintenance as the filters last up to one year
Filters are certified by NSF standards.
Effective in removing activated charcoal water filter side effects
What we don't like:
Best Suited For:
This model is a great POE filtration system which is a perfect alternative to the larger WGB22B (4.5" x 20") for smaller homes with limited space. It is 4.5" x 10" which saves a lot of space.
CuZn Under Counter Water Filter: Best For Low Maintenance
Sale
CuZn Under Counter Water Filter
Incredible Capacity and Lifespan, Up to 5 Years per Filter; CuZn Backs the...
Simple to Install; The UC-200 is Designed for Direct Connect to the main...
3 Stage Filtration Process Utilizing Micro Sediment Membranes, KDF-55 and...
Bacteriostatic; Unlike Carbon Only Filters, the UC-200 Is Bacteriostatic...
CuZn's Comprehensive Install Insurance Policy Is Included With Purchase...
This model has gained a lot of popularity considering its 5 year service time as compared to most carbon filters that last for six months up to a year. It is a 3 stage water filter that removes contaminants and leaves the important minerals like calcium and magnesium that benefit our bone strength.
CuZn water filter is easy to maintain because of its resistance to mold and bacteria which generally cause plague in other carbon water filters. Its filter is designed to process about 50,000 gallons of water which accounts for 4-5 years of water supply.
What we like:
A long-lasting carbon water filter that runs for an expected time of 5 years
Easy installation
Bacteriostatic quality resists mold and bacteria to cause plague
Multi-stage filtration removes only the harmful contaminants while retaining the important minerals
What we don't like:
Not suited for well water
Does not get rid of all the contaminants so you might have build-up in the pipes
Best Suited For:
This model is perfect for large families. It is an ideal model if you do not want to change the filter every few months. The maintenance is low because of its 5 year service period.
Frizzlife Under Sink Water Filter: Best Overall
Sale
Frizzlife Under Sink Water Filter
【Fully Certificated System】Frizzlife SK99 under sink water filter...
【Premium Filtration Performance (0.5 Micron)】Adopting 0.5 micron...
【Fast Water Flow & DIY Installation】The water filter for sink features...
【Money Saver & Eco-Friendly】Frizzlife SK99 under sink water filter...
【Superior Design with 24/7 USA Tech Support】The complete water...
The SK99 model from Frizzlife water filter system is another under-sink carbon water filter that makes it to our list of the best carbon water filters. It is equipped with a 3 stage filtration system with a sediment filter and two carbon filters.
The pleated PP sediment filter in stage one delivers better performance than any conventional filter cartridges in removing sediment particles from the water. The multi-layer surface facilitates the elimination of the tiniest of particles.
Stage 2 removes the Volatile Organic Compounds to significantly reduce the number of chemicals in the water. The final stage provides 0.5-micron filtration precision which is almost 5 times higher than many other brands.
What we like:
3 stage water filtration system removes harmful contaminants while retaining the useful minerals.
DIY installation system makes it easy for everyone to install it on their own
It is compatible with a ½-inch cold water line
The twist-in filter replacement is easy
0.5-micron filter is better than most brands for sediment removal
Optional purchase kit for connection to your ice maker for filtered water ice
What we don't like:
Not suitable for well water
Filtration capacity is not indicated
Best Suited For:
If you are someone who looks for eco-friendly models while buying anything then the SK99 is for you. The maintenance is low as its filters have a long life. The high water flow rate appeals to those who can't stand waiting for the glass to fill up at a snail's pace.
PureDrop Under Sink Water Filter: Best for Standard Kitchen Sinks
Sale
PureDrop Under Sink Water Filter
【Fresh-Tasting RO Water filter】 Our under sink RO Water filter system...
【High Capacity Long Lasting Filters】 Supplies up to 50 Gal of drinking...
【Great Value for Money】The 5 stage reverse osmosis water filter comes...
【Ultra-Safe and Reliable】This undersink RO water system goes through...
【Easy Installation & Maintenance】The RO water filter system comes with...
This PureDrop filtration system is a 5 stage filtration system that removes 99% of the contaminants including lead, chlorine, arsenic, heavy metals, Space-Saving minimizes etc. It reduces the cost substantially as it supplies 50 gallons of drinking water per day without the use of electricity.
 The compact design fits under most standard kitchen sinks. It comes with a complimentary 3 piece pre-filter replacement kit along with everything else that is required to install and operate the system.
The system is easy to install and maintain using just basic house tools. Just replace the filters regularly to maintain the system.
What we like:
The compact design that fits under almost all kitchen sinks
Comparably reasonable price
Easy to install
What we don't like:
 The faucet only comes in chrome, while most kitchen faucets are brushed nickel that gives a more polished look.
Best Suited For:
This model is ideal for people who are looking for a reasonable carbon water filter with a good performance. It is easy to install and comes with complementary filters for replacement.
Aquasana Whole House Water Filter: Premium Quality Filter
Sale
Aquasana Whole House Water Filter
Clean, Great Tasting Water From Every Tap In Your Home - Activated carbon...
High-Performance Filter System - Carbon & KDF filtration media engineered...
Cost Efficient & Long Lasting - Clean water for less than $0.01 a gallon -...
Easy Maintenance - No draining or back flushing needed - Easily replace pre...
Top-Grade Components - System includes filter tank, 10" pre-filter,...
Aquasana water filter is a 2-in-1 water filter and a conditioner for soft water. It treats hard water and removes all the contaminants from water before they can enter the pipes and clog them.
Maintenance isn't a hassle but be ready to replace the filters in a few months for the best performance results.
The Carbon and KDF filtration media remove the harmful contaminants while leaving behind the beneficial minerals.
What we like:
The anti-clog design preserves the filter lifespan
Salt-free descaling ensures that there is no water waste
This system cleans water at every exit point of your house unlike the Point of Entry filter systems.
10-year warranty is pretty generous as compared to the general house filters
What we don't like:
The initial cost is high as compared to other brand water filters
To qualify for a warranty, you need to get professional installation
Best Suited For:
This carbon water filter is fit for the average water consumption of a family of 4 people. It is a fairly decent price for a water filter and water softener combined into one.
iSpring Countertop Drinking Water Filtration System: Good For Low Maintenance
Sale
iSpring Countertop Drinking Water Filtration System
CLEAR HOUSING - See-through housing allows you to visually inspect the...
ULTRA SAFE - Includes a standard 5 micron Carbon Block Cartridge that...
EASY INSTALLATION - No drilling required. Portable and easy to install....
COMPLETE FILTRATION - A standard 10 inch CTO cartridge, a plastic wrench,...
TOP-NOTCH SUPPORT - 30 day money back guarantee, 1 year limited warranty...
This model is suited for removing 95% of chlorine and other contaminants. The filters of this model are clear which makes it easy to keep an eye on it for replacement without having to take it out for inspection.
The iSpring countertop water filter is portable and it allows you to take it with you when you move houses. It has an adapter that helps you to connect it up to the unit even if the faucet you are using isn't standard.
This filter uses a 10-inch filter which is quite rare for a countertop filter. This means that the filter gets a bigger surface area to trap the contaminants.
This carbon water filter removes only 5-micron contaminants which is why it does not give as good water as the 1-micron filters but it still tastes and smells better than the standard tap water.
What we like:
Low cost for filter replacements
Lightweight and Portable
The fast flow of water
What we don't like:
There is no flow restrictor so it does not react well with high water pressure
Has clogging issues because it does not remove all the contaminants
Best Suited For:
If you are looking for a filter that gives a better taste and smell than tap water, then this filter is for you. The filter replacements are frequent but cheaper as compared to other brand filters.
Camco TastePure RV Water Filter: Best for Portability
Sale
Camco TastePure RV Water Filter
Safe Water Matters: GAC (Granular Activated Carbon) filtration greatly...
Multiple Uses: Can be attached to any standard gardening or water hose to...
20-Micron Sediment Filter: Removes particles greater than 20 microns;...
Includes: Flexible hose protector to reduce strain on connections while...
Compliant with all Federal and State Level Lead-Free Laws: CSA lead-free...
The Camco TastePure RV model is capable of removing sediments of 20 microns and above. The granular activated carbon in its filter can reduce Hydrogen Sulfide and Chlorine in the water which helps improve the taste and smell of water.
One of the best features of this filter is its flexibility and portability. It can easily be attached to the waterline of your house or a water source for your RV. This feature is very helpful while camping or boating for several days. Just attach it to a garden hose and you are good to go.
There won't be any pressure issues because the hose offers an uninterrupted flow.
What we like:
Portable and flexible
The large filter capacity guarantees 500 gallons of water
What we don't like:
Its O-ring seal is poor which can cause occasional leaks
It is not safe to drink the water after 30-60 seconds of starting the filter since it gives off a foul odor.
Best Suited For:
The Camco 40043 gives you value for money. It is not as efficient as the 2-stage and 3-stage filtration systems but it is fairly decent for standard requirements.
Waterdrop Ultra-filtration System: Space-Saving Design
No products found.
This under-the-sink water filter incorporates an all-in-one approach to purify water. It does not have any leaks and can be replaced easily without terminating the supply of water. You do not need to buy a faucet as the manufacturer adds it to the package.
It has a Real-time Life Indicator that shows the status of the filter. The Waterdrop carbon water filter lasts up to 24 months with its long-lasting membranes. The system alerts you with a changing light color when it is time to replace the filter. You can reset the filter after replacing it.
What we like:
The horizontal design of this model saves a lot of space under the sink.
The integrated waterway design ensures that there is no leakage from the system
The filters last up to 24 months which is longer than the standard many carbon water filters.
The smart technology indicates when it is time to replace the filters by changing light color.
There is no noise while the filtration process takes place
What we don't like:
Expensive
It has three filters that require proper maintenance which may be costly
Best Suited For:
This model is best suited for the ones who like smart technology and very little effort in installing the system.
Home Master Artesian Water Filter: Premium Water Filter
Home Master Artesian Water Filter
A better RO system | Home Master Artesian Full Contact's innovative...
Mineral Water on Tap | Patented remineralization system adds calcium and...
NSF Certified Components | meets or exceeds NSF standards for material...
Reduced Water Waste & TDS Creep | Built in non-electric permeate pump...
Faster Flow Rate | Included Fast Flo RO! Kit has larger fittings and tubing...
This model comes with a complete set of pre-filters and post-filter. The reverse membrane osmosis offers a 7-stage filtration system. The healthy minerals are added in the purification process to make up for the loss by the super-strong membrane.
Home Master Artesian water filter has a permeate pump that minimizes any wastage of water as compared to the conventional RO systems. The pump also boosts the speed of the system and produces 75 gallons of water every day.
The installation process is a bit tricky as compared to the countertop filters. However, the maintenance is very easy and quick. It takes a couple of minutes to replace the filter.
What we like:
Low water wastage
Speedy filtration process because of the permeate pump
Easy maintenance and required only once a year
What we don't like:
Installation is tricky. You might need professional help
Best Suited For:
The high speed and a 3.2-gallon storage tank can comfortably accommodate a family of six people. It is suitable for people who have extremely dirty water supply and require a 7-stage filtration system.
How Do Carbon Filters Work?
Carbon filters work through adsorption to remove contaminants. It works like a sponge that soaks up the contaminants from the water. Water and contaminants are both polar compounds which is why they attract each other. The organic compounds stick to the carbon filter surface.
Carbon filters have a lot of pores which gives them a large surface area to absorb the contaminants from the water, making it clean for drinking. The contaminants get trapped in the pores as the water flows through the carbon filter.
The smaller the micron filter, the better is the filtration process. For efficient filtration, the flow rate has to be slow so that there is more contact time between the carbon filter surface and the water.
What Do Carbon Water Filters Remove?
Carbon filters can reduce and remove hundreds of substances from the water. However, effective reduction and removal are of 60-80 chemicals. The most common contaminants that can be removed by a carbon water filter are Chlordane, Chlordecone, Glyphosate, Heptachlor, and Lindane.
A carbon water filter will not remove microbial contaminants like viruses, bacteria, calcium, magnesium, and many other compounds. These compounds may prove to be beneficial to our health.
This is precisely what a carbon water filter removes:
Sediment: The average micron size of most carbon filtration systems are 5-20 microns. Any dirt, sand, pebbles, metal fragments, or other such large particles will be completely removed from the water.
Chlorine: Chlorine is responsible for the strong odor and flavor that is found in tap water. A carbon water filter removes 97%-99% of chlorine from the water.
VOCs: Volatile organic compounds are not good for health and the carbon water filters can effectively remove them from our drinking water.
Tastes: Carbon filters generally remove the unpleasant and foul taste from water by removing chemicals like chlorine.
Odors: A carbon water filter does a great job of removing odor from your water.
Pesticides and Herbicides: Pesticides and herbicides are commonly found in tap water as they are heavily used in agriculture. A carbon water filter is the only way for removing these harmful and unwanted substances from our drinking water.
Conclusion
You already know how important it is to get a carbon water filter for clean drinking water. We have compiled a list of some of the best carbon filters for you along with their features and requirements.
You can choose the one that best suits your requirements and is easy to maintain. Do not buy an expensive 7-stage or 5-stage carbon filter if you have standard requirements.
Frizzlife Under Sink Water Filter System is our personal favorite. It is easy to install and maintain. The shut-off valve makes it easy to replace the filter. Its flow rate is also very impressive with 2 gallons per minute. Its lifespan of 1600 gallons is also fairly decent.
Go for Home Master Artesian Water Filter if you want a high-tech and highly efficient 7-stage filtration system.
If you are looking for a cheap standard quality carbon water filter then Camco TastePure RV is a good choice that will get the work done with negligible complaints.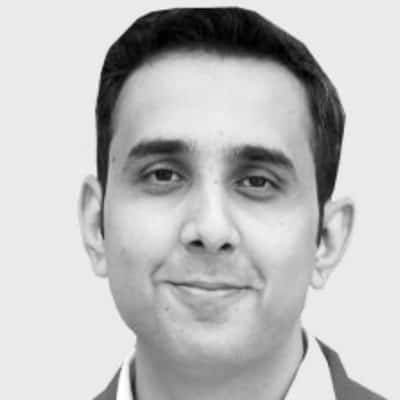 I graduated with a degree in Chemical Engineering and have written for a number of nationally recognized publications in the home improvement space. My skills include fluid mechanics and process engineering and I have worked on numerous projects, including in waste water flow rate calculation and heat balance of steam rollers in the paper industry. My goal as a technical writer is to make complicated topics easy to understand for the average person.