Before I get into the review and buyer's guide, let me say to click that link to check the current Rinnai RL75iN price. They are not cheap so you should see if it is even in your budget.
You do get what you pay for, however!
Rinnai hot water heaters are some of the best tankless water heater brands on the market. They are made with quality parts for consistency and efficiency.
You can read other Rinnai reviews here to see how the RL75 series compares to the other models. 
If you have a medium-size home, then the RL75 is perfect for the amount of GPM (Gallons Per Minute) you need. 
Let's first take a look at the pros and cons and then get into the details of the features after.
Pros and Cons of Rinnai RL75
What We Like:
7.5 GPM (Gallons Per Minute)
82% Energy Efficient Rated for Heat Loss
Low flow rate trigger – .4GPM
Ultra low NOx emissions
Wifi ready
Isolation valves included
Long warranty – 12 years for residential
Circ-Logic technology has a recirculation pump
What We Don't Like:
Requires ¾ inch gas lines
Takes a minute to heat the water at first
Let's go through the advantages in more detail.
Water Flow Rate
At 7.5 gallons per minute, the RL75iN can easily support your average house. Though the 7.5 number does vary depending on incoming water temperature and what the hot water temperature is set for. To get an idea of what you could expect for your actual GPM take a look at this detailed article about how to size a tankless water heater and then circle back to this article.
If you do end up with the full 7.5 then you can run a shower, faucet, dishwasher and washing machine at the same time.
This is the ideal tankless water heater for a family of four with 2 or 3 bathrooms.
The unit will turn on when it senses the water flow at a mere 0.4 GPM. Many low flow fixtures start at 0.5 GPM so this puts it squarely in the right area. Even with low flow fixtures, you will have on-demand hot water.
Efficiency
With an 82 Energy Factor rating it will save up to 30% off of your normal gas bill. It is a non-condensing unit but is a HE+ rated appliance.
What that number means is that only 18% of the heat produced will be lost. 82% of the energy used will go towards heating the water. 
This is where the cost savings come into play. Your typical gas tank system only gets up to a 60 rating on average, meaning that 40% of the energy used is lost.
The RL75iN will eventually pay for itself within a few years.
Wifi Ready
To change temperature, or get alerts for maintenance and other issues, there is Wifi capability.
With a Wifi module sold separately, you can get all the info right to your phone. It connects right to the unit. With an app for both Android and iPhone, you can even turn on the water recirculating pump when you are on your way home. You'll have instant hot water as soon as you arrive.
When your unit needs maintenance like descaling then you will receive alerts right to your app letting you know via an error code. 
The only downside is that it doesn't support Alexa at the moment.
Circ Logic Recirculating Technology
Sometimes you can wait up to a minute for hot water to reach the fixture. Especially if it is far from the inline heater. 
With Circ Logic, hot water is kept at a preset temperature. You will always have hot water circulating through the pipes so as soon as you turn on a fixture, there will be hot water. No waiting.
It is programmable to the times that you have your highest hot water needs. This will keep it from running 24/7 and only when you need it most. You will hardly see any increase in your electric bill with this feature. And it wastes far less water.
If you want more assurance of instant hot water at your fixtures, you can consider a recirculating pump. You might be asking: is a hot water recirculating pump worth it with the Circ Logic technology already embedded in the RL75iN? I think it's worth at least looking into because the up-front expense is modest.
Maintenance
As with any tankless water heater, you will have to do some routine maintenance for the RL75iN. Descaling your unit will keep the lime buildup at bay. Your unit will run at peak performance when you descale it. Isolation valves are included so you can easily do this maintenance yourself. To see what descaling and maintaining your RL75iN looks like, head over to this article about tankless maintenance to get all the details.
Other RL Series Models
This version of the RL75iN is an indoor only version that uses natural gas. There is also the RL75iP which is an indoor tankless and uses propane.
Rinnai RL75iP
Energy and Space Efficient: Space-saving design conserves energy as it...
Optimal Water Pressure: High-performance 7.5 GPM hot water flow rate for a...
Instant Heating: Circ-Logic technology enables recirculation patterns that...
Guaranteed to Last: 12-, 5-, and 1-year residential and 5-, 5-, and 1-year...
For outdoor installation, there is the RL94iN. It also uses natural gas but gets a much higher GPM. In the right conditions, it gets up to 9.4 gallons per minute.
Lastly, there is the RL94iP. This is an indoor version that also gets 9.4 gallons per minute with propane as its fuel source.
Rinnai RL94iP
Energy and Space Efficient: Space-saving design conserves energy as it...
Optimal Water Pressure: High-performance 9.8 GPM hot water flow rate for a...
Instant Heating: Circ-Logic technology enables recirculation patterns that...
Guaranteed to Last: 12-, 5-, and 1-year residential and 5-, 5-, and 1-year...
RL Series vs The Competition
If the price of the RL75 or other models is too high for you, then take a look below at the next best thing. The only other brand that gives the same water flow for a lower price is Rheem.
Rinnai RL75 vs Rheem RTG-84XLN-1 – You get more GPM with the RTG84 than the RL75 with a 8.4 GPM water flow. It costs much less, though it doesn't come with isolation valves. Those will need to be bought separately. It is recirculating pump ready. It is an outdoor model so there is no venting needed. 
RL75iN Specs
Vents through wall or roof
Residential Factory Warranty – 120 months (heat exchanger), 12 months (labor), 60 months (parts)
Weighs 45.6 pounds
Dimensions: 14 x 9.3 x 23 inches
120 Volts
Requires ¾ inch gas lines
10,300 BTU (Minimum) / 180,000 BTU (Maximum)
Minimum water pressure: 50psi
Takeaway
I hope this RL75iN review has helped you see the benefits of having this incredible tankless water heater. It is ideal for medium sized households with 2 bathrooms and up to 4 adults living in the house.
With a 7.5 GPM it is ideal for most hot water needs.
If you are looking to save money on your gas bill, then this is a great start in that direction.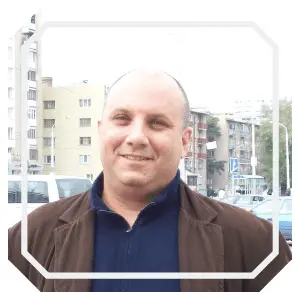 Nick Lopresti is the founder of YourH2Home and a home improvement expert. He has years of experience writing about various home improvement topics, mostly as it pertains to water systems.