Generally, most well water is safe to drink. However, unlike public drinking water, the government doesn't regulate well water.
Well water might contain microorganisms and chemicals that may make you sick. It's up to you to test your well to make sure it is safe to drink. 
But the good news is, you can easily remove any safety concerns in your well water by following the EPA recommendations for private well owners, including regular and periodical water testing. 
This way, once your well water is tested and proven free of contaminants, it should be safe for consumption.
In this article, I will answer the question of whether well water is good for you and what the benefits are.
Is Well Water Good For You? Benefits of Drinking Well Water
Well water can vary in quality depending on a number of factors. Yet, when your well is tested and you're using the proper filter, then well water is very healthy, and yes, good for you.
Here are some of the health benefits when you drink water from a well.
Nothing Added
Normally, municipal water is treated with elements such as chlorine and fluoride, and they play a critical role in decontaminating the water.Well water can also contain fluoride in high amounts so you should look to filter it with one of these countertop filters.
When these elements are used moderately, they pose no safety threat to our bodies, but when used in excess, they're rather toxic.
However, with well water, these toxic elements are filtered naturally, and so, users can get all the health benefits of water without compromising their health safety.
Better Taste
Well water offers a refreshing flavor, free from the chemicals or additives that are common in the municipal water.
Another reason why well water is tasty is that much more like filtering, well water is softened naturally while in the ground. There are plenty of minerals that give the water better flavor, better texture and more health benefits.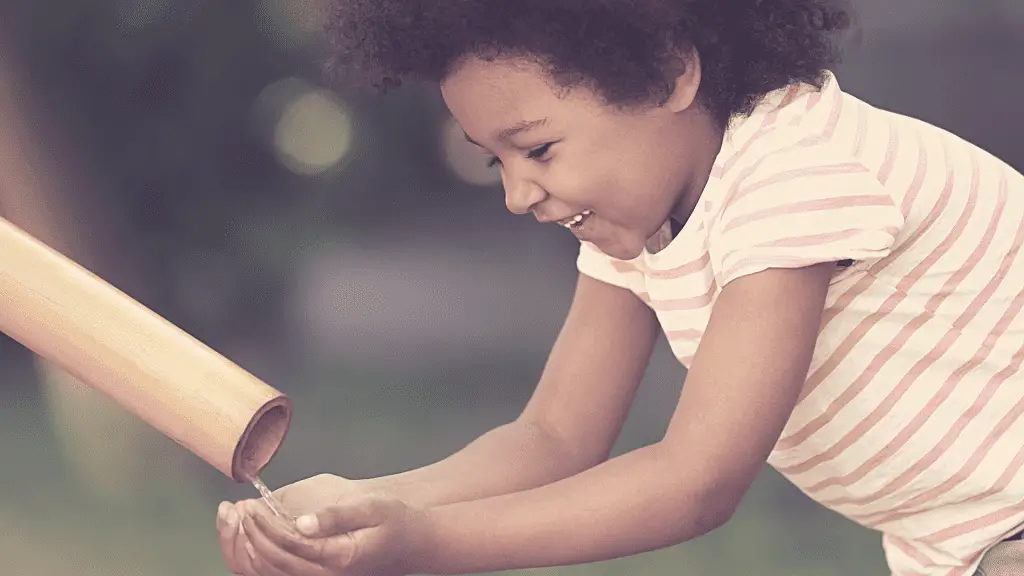 High in Healthy Minerals
Think about how much money people spend on mineral water like Perrier. That water is simply well water just like what you would have at home. Well water is rich in minerals that our bodies need like:
calcium
magnesium
potassium
sodium
bicarbonate
iron
zinc
These minerals are key factors to regulating your blood pressure and building strong bones.
Well Water is Reliable
Most folks usually take accessibility for water granted-until something happens. In between the broken mains, boils advisories, and natural emergencies, issues with municipal water utilities are fairly common.
Combine this with the aging, and in some cases crumbling infrastructure, you'll see why municipal water is not to be relied upon.
However, when you tap into the underground water supply, you can gain peace of mind as you'll never get to worry about your tap running dry.
Another good thing with tap water is that you never have to wonder where your water is sourced from, where it goes through, or even how long it sat in a tank before reaching your faucet. Well water is pumped directly from the source, right below your home.
Since well pump life expectancy is over 10 years, and maintenance is fairly simple, well water is also hassle free.
Possible Side Effects From Drinking Well Water
Water contamination is a real threat. Even municipal systems that usually test the water regularly are known to contain harsh elements such as lead, giardia, and other bacteria.
While the municipal water systems are generally tested and treated for contamination, private wells are well within your jurisdiction. You are in control of your own source of water. Just make sure you regularly test. 
That said, you cannot altogether avoid instances of contamination on private wells. In case it happens, you're bound to experience some side effects. 
If you want great tasting, clean water at your fingertips then a countertop gravity filter is a good bet. Check out a detailed comparison between Aquasana vs Berkey to see which one is best!
In most cases, there is no physical impact, and the extent of the actual effects is dependent on a variety of factors. These factors include the physical condition of the person, general health, type of contaminants, amount consumed, and how long the person has been ingesting the contaminated water.
Infants and seniors or those with compromised immune systems, for instance, are usually impacted more severely by drinking contaminated well water.
Now, to look into the possible side effects of drinking well water, we need to factor some of the common private well contaminants and how they might affect your health.
Common Well Contaminants and their Side Effects
Micro-organisms – These include germs, viruses, and bacteria. They're found all over the surface of the planet, including human and animal waste.
Water run-off from rainfall, leakage, or even snow-melt into private wells can contaminate the water, leading to conditions such as gastrointestinal illnesses and infections.
If your well casings are old then you run a higher risk of surface water contaminating your well.
Nitrates– If your well is located in an area used for agricultural or industrial use, you may want to expand your search for contaminants to elements such as nitrates, pesticides, and other volatile organic compounds. 
High levels of nitrates in drinking water, for instance, can cause methemoglobinemia or "blue baby syndrome." 
Heavy Metals– Contaminants such as lead and arsenic can leach into your well from the industrial activities near your private well. Consumption of waters contaminated with high levels of metals may put you at risk of chronic toxicity.
Does Well Water Need To Be Tested?
According to the EPA, well water should be tested a minimum of once per year for bacterial contamination. It's also recommended that you test your water every three years for chemical contamination, especially after heavy rainfall. 
However, other tests may be needed, depending on your location and activities near your private well. For instance, if your well is located near an industrial plant, it's recommended that you test your water well continually, especially if you suspect contamination.
Testing your private well's water quality regularly is a critical part of maintaining a safe and reliable source of water.
In most cases, these tests paint an accurate picture of the quality of your water, and the results will allow you to address the specific issues of your water supply properly.
This way, you protect your private well from potential contamination, and if the water is contaminated, you can always select the appropriate treatment.
Generally, testing your private well water is crucial to;
• Identify the existing problems
• Ensure the water is suitable for its intended use
• Track water quality change over time
• Determine the effectiveness of a treatment system
Types of Tests for Well Water
There're a wide range of water quality tests that can be used to determine how safe or drinkable water is.
These useful tests are used for determining the health and safety of water supply and determine the specific materials of contaminants that have infected a body of water.
Here are a few of the water testing methods available:
Coliform Well Water Test
Total coliform is the most popular test for bacterial contamination and it similarly indicates a harbinger for deteriorating water quality.
In most cases, this test is used to look for E. coli bacteria, which is usually transmitted from fecal matter exposure and can result in serious health issues.
Heavy Metals and Minerals
As its name suggests, heavy metal tests determine the minerals and dissolved solids in your well water.
Some of the minerals that these tests lookout for include chlorine, chloride, lead, iron, zinc, aluminum, copper, sodium, and potassium.
pH Testing for well water
In chemistry, pH is used to specify how acidic or basic water is- it measures the concentration of hydrogen ions in a solution.
Normally, the more hydrogen ions there are in a solution, the more acidic the water is.
Acidity not only affects the taste of the water, but it can similarly affect our general health because drinking water that is not neutral enough in acidity can make you sick.
How Often Should I Test My Well?
Ideally, it's recommended that you test your well water at least once per year.
However, if you have a well with shallow waters or near the ground surface, you should test the waters with more frequency as these waters are more susceptible to contamination.
If you suspect that your well water is contaminated before the year lapses, you should feel free to re-test the water.
Nonetheless, there's no limit to the frequency you are supposed to test your well waters, and the more times you test, the better. In any case, contamination is not a gradual process but can happen within a short period.
Does Well Water Need To Be Filtered?
While wells are a cheap and reliable source of water, these benefits come at a cost-it's essential that well water is filtered and purified to maintain a high standard.
Without the proper filtration mechanisms, your well water could make you sick.
Remember that we had earlier mentioned that most of the private wells are not regulated by the Environmental Protection Agency (EPA), and so, it's a huge safety concern for the users.
While not always, unfiltered water might contain a host of issues that may affect a drinker's health, including diseases-carrying pathogens, heavy metals, dirt contamination, and more.
This is not to mention that it might come with an unsightly color, bad taste, and pungent odor.
Often, wells have a rotten egg smell and are high in iron which also stains fixtures and tastes metallic.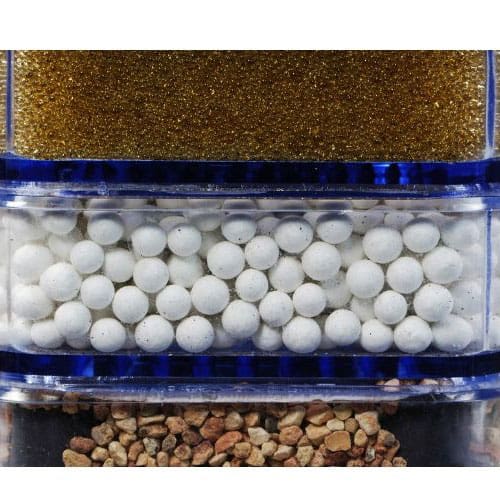 Types Of Filters For Well Water
Filtering your water is as easy as finding the right water filter, especially given there're several options to choose from.
Let's look at some of the popular types of filters for well water:
Whole-Home Filtration
Also known as a whole house filter, they're usually attached to all the main pipes in your household.
I like to think of this filtration system as a set of kidneys, where water is fed to the system before it's purified and then dispersed through the rest of the "body" or your household as it were. A whole house system like that from Aquasana will get the job done for your well water.
Sale
Under Sink Water Filter
Under sink water filters are the most popular form of filters in many of households.
Most types of filters work though reverse osmosis to filter out the contaminants.
Sale
Countertop Water Filters
Countertop water filters are generally inexpensive and do not take up a lot of space compared to other systems. They're also easy to install and efficient, too.
Countertop water filters are usually attached directly to the faucet, and by using mechanical filtration, alongside ion exchange technology, this process easily removes the magnesium and calcium in the water.
The presence of activated carbon on this system furthers the purification process, allowing the system to get rid of the organic contaminants such as herbicides, disinfectants, and pesticides.
 Frequently Asked Questions
Why does well water smell?
The rotten egg smell or taste is often as a result of the presence of Hydrogen sulfide gas, which naturally occurs as a result of decay and chemical reactions.
Is well water bad for your hair?
It all depends on the type of water your well produces. If you live in a hard water prone region, then the hard water may result in brassy and orange-tinted water due to the presence of too much iron. Other minerals can also dry your hair and leave a residue that makes the hair feel greasy.
Is well water bad for your teeth?
Well, water is good for your teeth, and here is why; well, water doesn't contain the harsh chemicals used in treating water and is not deprived of calcium and magnesium, which are known to contribute to bone growth.

However, depending on the type of rock your well sits on, too much fluoride can negatively impact the health of your teeth.
Is well water safe for kids?
Well, water is safe for consumption, but before feeding it to your baby, it should be tested thoroughly and filtered for the water contaminants. In particular, it should be tested for the presence of nitrates and bacteria. Kids are far more susceptible to illness when there are contaminants in well water.
Can you get parasites from well water?
It's possible to get parasites from well water, but water treatment is sufficient to get rid of these parasites.
Conclusion
Sure, there may be safety concerns with well water, but like any other form of water, it's always necessary to take the necessary safety precautions.
While well water is generally considered safe for consumption, it pays to have your water tested and then filtered.
Testing and filtering your well water will ensure that you rid the water from the disease-causing contaminants such as bacteria and even harmful elements such as iron, chlorine, and sulfur.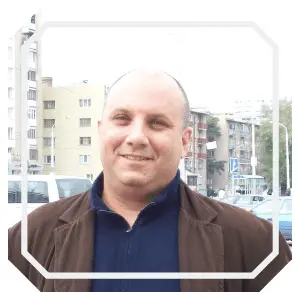 Nick Lopresti is the founder of YourH2Home and a home improvement expert. He has years of experience writing about various home improvement topics, mostly as it pertains to water systems.