Something that many people don't think about is how they're going to supply water to their home in case of a power outage. In nearly all areas of the country, well pumps are the appliances responsible for sending water from an outside water source into your house. These pumps operate on electricity so if the power is out, it will fail to produce water. 
Battery backups for well pumps are an excellent idea if you never want to be without water. Power outages are becoming extremely common, and many people don't want to spend thousands of dollars on a generator. A good alternative is to have a battery backup for important electronics, such as your well pump. 
No matter where you live or what your situation is, everyone needs running water in their house. Taking showers, getting a drink, doing laundry, and even flushing the toilet all rely on having running water. In this article, we're going to take a look at good options for backup battery power to your well pump. So, if you never want to be without running water again, you've come to the right place. 
Manual Well Pump Backup 
Depending on the age and size of your well pump, it might consume more power than a battery or small generator can produce. You might also have limited backup energy and want to direct it elsewhere, such as to a furnace or water heater. If that's the case, but you still want running water in your home during power outages, a manual well pump is a great option. 
Read this article to learn how to power a well pump with a generator.
Manual well pumps, also known as hand pumps, are extremely common with those who live on homesteads or somewhat off the grid. However, modern hand pumps can also be used as a backup pump system no matter where you live. They can even be installed to work in conjunction with your electric pump so that any time there's a power outage, all you need to do is go out and start pumping water. 
How Does a Manual Pump Work? 
The operation of a manual pump is quite simple. By pumping a handle with your hands, a vacuum or suction is formed that draws water up through a series of pipes from your well. You can set your hand pump up so that the water that gets drawn to the surface gets directed into your home through the same pipes that your electric pump sends it.
The only difference is that you're generating the energy that gets water into your home, rather than electricity. That being said, here are some of the top manual well pumps on the market. 
| | | | | | | |
| --- | --- | --- | --- | --- | --- | --- |
| Brand | Model | Max Depth | Flow | Construction | Design | Warranty |
| Bison Pumps | 1900 | 25' | 19 Oz./Stroke | 304 Stainless Steel | Elegant and practical | Lifetime |
| Simple Pump | Simple Pump (hand-operated) | 325' | 5 Gal./Min. | Stainless Steel | No-frills practical | 50-year |
| Flojak | Flojak "Original" | 100' | 10 Gal./Min. | PVC | T-Handle Pump | 2-Year |
| Lehman's | Closed Spout Hand Cistern Water Pump | 20' | 9 Oz./Stroke | Cast Iron/Brass | Rustic | 1-Year |
Best Sump Pump Battery Backup Systems 
Sump pumps and well pumps are systems that are closely related in how they operate, but they have one key difference. Well pumps are responsible for getting water into your house, and sump pumps are responsible for getting water out of your house. However, because of their similarities, most sump pump battery systems can also be used for well pumps. Here are some of the best options available to you for either one of these systems. 
Wayne 12 Volt Battery Backup System
Indoor Use Only - This 12 Volt WAYNE basement battery backup sump pump is...
Back-Up Ready - ESP25N will pump up to 2,700 GPH and...
Efficient Design - Fits in 14" diameter or larger sump basins, with no...
Additional Features - Epoxy-coated steel housing with a cast-iron base....
Quality You Deserve - Proudly assembled in the USA for quality you can...
Superior Pump Submersible Pump
12 Volt Sump pump moves up to 1,380 gallons per hour; pump will lift water...
Tough thermoplastic construction; 10-foot cord length
Vertical float switch to automatically turn the pump on/off
1-1/4 inch or 1-1/2 inch NPT discharge for high capacity pumping
Superior Pumps are Built to Last, engineered with quality components and...
Zoeller Battery Back up System
12 volt highly efficient noncorrosive pump construction
Integrated check valve
Quick disconnect discharge
Aluminum seal pocket & cooling plate
Hand built & 100% tested in USA
Each of these well pump battery backup systems is available for less than $500 and is an excellent investment if you value safety and reliability in your home. Backup systems, such as these, aren't huge investments, but they can make a world of difference during an extended or temporary power outage. 
Tesla Powerwall Well Pump 
Tesla is one of the leading and most popular producers of electric cars and revolutionary batteries. They even have a battery system that's designed to be a backup system for your entire house's electrical grid. One of the appliances that they specifically designed their Powerwall battery backup system to operate, is the well pump. 
Powerwall is the name given to the batteries that Tesla designed for powering appliances and electronics in your home. You can have as many powerwalls in your home as you need, and most houses will require at least three or four of them for their entire house. For example, a single powerwall is capable of powering a 1 hp or 20 amp well pump. For a 2 hp or 30 amp well pump, you'll need two powerwalls. 
For any well pumps that are over 2 hp, you'll need at least three powerwalls and you can have up to six of them in your home. Most houses have well pumps that operate with anywhere from ¾ hp to 1 ½ hp, which means that you will need one or two powerwalls for your well pump. 
220v Battery Backup for Well Pump 
Another option that many people are looking into is adding a 220-volt battery to their existing well pump. Most of the options I mentioned above are well pumps with batteries that are specifically designed for the well pumps they're sold with. In other words, it's a package deal. However, if you like your well pump and don't feel the need to upgrade it, you also have the option of adding a 220-volt battery to it as a backup system. 
Something to keep in mind with a 220-volt battery backup system is that it might not be big enough to power some well pumps. Well pumps come in sizes from ½ horsepower, all the way up to over 5 horsepower. A 220-volt battery backup can power up to ¾ or perhaps even 1 horsepower, which is the size of most residential well pumps. 
Are you wondering how to install the check valve on your water pump? Check out this article to find out.
Solar Battery Backup for Well Pump
One of the most popular options for backup power to a well pump is a solar-powered battery. Solar battery backups are popular because all the battery needs to recharge itself is sunshine. Something to keep in mind with a solar battery backup is that if you live in an area with limited sunshine, your solar battery will do you little good. Here are some of the top solar batteries for backing up well pumps. 
Ecoworth Solar Well Pump
👨‍🔧[Upgraded 100W Solar Well Pump Kit]: The solar well pump kit...
🔋[IP65 Waterproof 12V 10Ah Power Box]: Innovative combination of Lithium...
💦[High Quality 96W Deep Well Pump]: Water Pump Working Voltage: 12V(DC),...
🥇[Stable performance, wider compatibility]: 100W monocrystalline solar...
❕[Suggestions for use]: According to years of experience in water pump...
Final Thoughts 
No matter what type of backup battery power you choose for your house's well pump, having some form of backup power is an excellent idea. You don't realize until you're without running water how many things your well pump is responsible for doing.
Most household chores, personal hygiene, and even drinking water is made possible because of your well pump. Making sure that you have a working well pump for all emergencies, including outages and if your well pump freezes.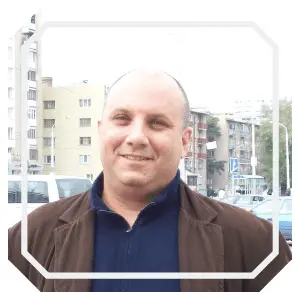 Nick Lopresti is the founder of YourH2Home and a home improvement expert. He has years of experience writing about various home improvement topics, mostly as it pertains to water systems.