Can the Shower Envy showerhead give you the best shower experience of all time? It claims that it will, giving you softer skin, silkier hair, and a relaxing shower experience.
But can it live up to the hype? Here's what we think.
Shower Envy Showerhead Overview
The Shower Envy comes in a classic cylindrical shape with cleansing beads encapsulated inside a transparent handle. But the thing that make it stand apart is not its stylish body but its strong water filtration and conservation properties. The beads are supposed to filter the water from all kinds of debris and harmful chemicals while adding helpful minerals to soften your scalp and hair.
This shower head is said to be designed with antimicrobial properties that prevent microorganisms from flourishing in water. Most of the sentry products that come into frequent contact with water catch fungus over time, having a water purifier shower head is thus imperative to protect your skin and scalp from such allergens.
Other prominent features of Shower Envy are:
·         Increase water pressure up to 200%
·         30% more water conservation
·         Helpful in hair and skincare
·         Eliminates chemicals and bacteria
Shower Envy Product Specs
Item Weight
1.5 pounds
Style
Modern
Material
Polycarbonate & Stainless Steel
Shape
Round
Installation Method
Wall-mounted, screw-in
Flow Rate
1.8 Gallons Per Minute
Special Features
Easy to install
Handheld showerhead
Push to pause button
Keep in mind that this product doesn't come with a hose and shower holder. You'd have to buy both items separately.
How does Shower Envy work?
It is super adjustable at any mode and gives the respective desired results. The rotary switch button enables the multi-mode adjustable settings. You can select among the three waterfall modes using the rocker switch.
The Shower Envy contains an additional profile of replaceable beads that you can refill to get a whole new refined water and refreshing shower. Water gets cleaned, purified, and energized by passing through the beads at a robust speed.
Although it saves water but also maintains the water quality and pressure. The dense small nozzles make water flow steady and delicate enough to wash off hard dirt and fatigue out of your body. The fine nozzles ensure an uninterrupted water flow even in case of low water pressure from supply.
The pressure remains stable in all three modes except the jet mode where it gets a bit swift for the purpose of pressure cleaning.
Shower Envy Review
Here are the main factors based on which we measured this shower head's performance:
Water purifying technology
This shower head's standout feature is its water purification technology. Every time the water flows through the shower tunnels, it gets purified by cleansing beads.
The beads are of 3 types having individual qualities.
1.    Mineral Bead – Natural Red Balls
They are essential for making the water dirt-free and clean from chlorine, extra metals, and impurities such as antioxidants and bacteria.
2.    Anion Bead – Natural Grey Balls
These purifying balls contain essential minerals that enrich the water for better absorption by the skin and improve skin elasticity.
3.    Energy Bead – Natural White Balls
These balls are good for maintaining the pH level of the water for enhanced skin captivation. Often they are referred to as energy-boosting and fatigue-releasing agents during shower time.
If you are looking for an alternative to the Shower Envy we like the Luxsego Shower Head. It also purifies water while increasing water pressure.
Sale
Luxsego Shower Head
★ 3 Spray Settings: Luxsego hand-held shower head with Rainfall, Jetting,...
★ Powered Spray & Water Saving: Luxsego high pressure shower head...
★ Natural Filtration System: Luxsego filtered shower head with a...
★ Detachable Design & Easy Cleaning: Luxsego detachable shower with a...
★ Easy to Install: General size G1/2'' fits any standard size shower...
Durability
The body of the showerhead is made out of tough polycarbonate, and stainless steel that keeps it strong, long-lasting, and leak-proof for many years to come. Plus, the fact that this model comes with a multi-year warranty means you shouldn't have any doubts about its longevity.
You won't face any leaking problems unless there's severe damage. Water flow remains uniform even if you hand-held it and revolved around it. A rubber bumper is suggested around the ring to make it damage-proof. One better thing about this showerhead is its flat nozzles which are easy to clean in contrast to other regular market available showerheads.
Installation
It takes hardly two minutes to install the Shower due to its excellent screw-in installation method. There is no need for a plumber to install the whole set. It also goes well with old-style water pipe fitting and is compatible with 95% of water ducts used in the US and around the world.
Shower Modes
The screw-in method allows you a speedy installation but if you are installing a filtration box, hose, and holder for the first time then it may take a little extra time. All the connections can be manually tightened. An additional filtration outlet will be required if you have issues with the hard water supply in your area.
The Shower Envy offers three shower modes:
Rainfall
Enjoy a full-body covered waterfall through the high-powered showerhead. You shouldn't worry about water consumption because the dense small holes design makes the water sturdy and soft even in low water supply saving up to 30%.
Massage
The massage mode offers a combination of both, the spread out and jet. This enlivening massage mode brings a special shower experience, almost like a Spa at home.
Jetting
The jetting mode comes in handy for a thorough cleaning and targeted waterfall. Use it as a pressure cleaning method for your hair and body. Even in jetting mode water feels as gentle as spring-like due to its water filtration feature. No harm is suspected on kids' sensitive skin and pets' hair.
Water Pause Button
This convenient model comes with a push to pause button to suspend the water supply instantly. If you are using it as a handheld shower this button comes handy. It saves you from moving towards the water valve to turn on / off the water flow while you're showering.
Benefits of Shower Envy Showerhead
3 spray modes
Shower Envy gives you the options that a standard shower cannot offer. You can adjust the water flow as per your need and desire. After a long tiring day, a smooth massage bath is something that will ease off your tensed muscles and nerves.
When it comes to a quick shower after a hard game or gym visit, this showerhead won't disappoint you with its jetting spray. A bath is incomplete without a full-body cover waterfall spray and that's what you enjoy through a powerful throw through this showerhead.  
Improves hair and skin
Vital minerals, delicate water, and balanced pH value ensure healthy skin and flawless hair. Impurities in water cause serious skin damage but that is not going to happen with Shower Envy. Shower Envy reviews have a good rating, which shows it gives results in maintaining smooth skin and unsoiled hair.
Easy to Install
It will take you 2 minutes or less to install the whole set and it is ready to use instantly . Just unscrew the old showerhead and screw back the Shower Envy into place. It is suitable for any standard-size hose. It comes as a detachable showerhead, which can be separated to help keep your shower clean and free from clogging.
As it is available only in a standard size so you can place it a bit higher to get an extra range of waterfall. That is because it is an eco-friendly showerhead meant for water conservation.
Eco-friendly
As an eco-friendly showerhead, it not only saves water but also puts extra double pressure on water flow to make the job done while consuming little time. The pressure is spread out evenly. It is highly suitable for kids' washrooms where there are chances of water wastage and a robust cleaning is required to remove dirt out of their bodies.
The world is turning towards sustainable solutions in every field of life and water saving is the substantial one. By choosing the Shower Envy showerhead you are not only investing in your goodwill but also for the planet earth. 
Drawbacks of Shower Envy
Some parts of the showerhead, especially the nozzle closing ring are reported as damaged upon a few drops. No matter how much care you put in while showering there are sure chances that you will drop a handheld showerhead. It is expected to stick up to a couple of years after the warranty.
Performance falls after sometime
A few Shower Envy reviews came as there was a performance lack, blockage, and lesser pressure in some of the models after a while. Most of the time the issue gets resolved by refilling but most of the time customers had to replace the showerhead.  
If you take an average of 2 baths per day, you'd have to replace its cartridge every six months. What about the summers and those regions where temperature upsurges. People tend to bathe at least twice and with a big family and kids it does not turn out as a cheap deal.
FAQ
1. Is there any warranty of Shower Envy?
Yes, there is a 1-year warranty along with a 60 days money-back guarantee. You can have a refund if you are not convinced with the quality of services.
2. What is the lifespan of Shower Envy filtering beads?
Normally the beads can purify about 8,000 gallons of water. It also depends on the frequency of use and water hardness in your area. On average, a refill is required after every six months of standard two baths per day.
3. What are the filtering beads made of?
The beads are ceramic and negative ion-activated germanium stones. The mixture of mineral, anion, and energy germanium stones is proven to purify 45 – 95% water contamination.
4. How fast can I see the results with Shower Envy?
In a couple of showers. Customers reported having a difference between 2 – 3 showers in terms of skin and hair care. Users see vivid results in water purification and increased pressure from the first shower.
5. How much does a Shower Envy shower head cost?
It will cost you around $45 to $65 only for a showerhead piece. You will have to buy the hose, holder and filtration outlet separately.   
Conclusion
Is the Shower Envy showerhead worth it? Yes, it it.
Overall the product is quite impressive, especially in terms of price and functionality. If you want to get rid of the side effects of hard water that is damaging your skin and scalp then Shower Envy is your best bet. You can replace your old-style shower head with a stylish and effective one at a pocket-friendly price.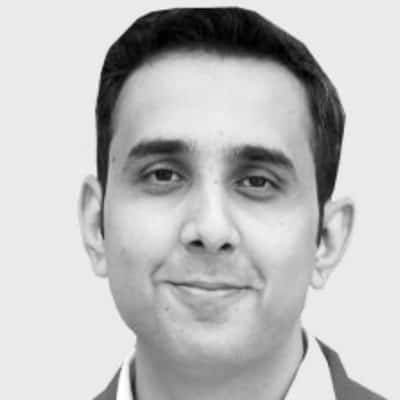 I graduated with a degree in Chemical Engineering and have written for a number of nationally recognized publications in the home improvement space. My skills include fluid mechanics and process engineering and I have worked on numerous projects, including in waste water flow rate calculation and heat balance of steam rollers in the paper industry. My goal as a technical writer is to make complicated topics easy to understand for the average person.