Ionic shower heads can reduce water's hardness and help make your skin more youthful, at least that's what their manufacturers want you to believe. However, the crucial question remains: are ionic shower heads any good?
Health experts don't think ionic shower heads work. That's because it is quite hard for anything, let alone a shower head whose contact time with water is a few seconds, to improve the quality of water if it isn't adding any supplements or chemicals to it.
What's more, we're yet to see any human evidence that could prove that ionic shower heads offer the benefits their manufacturers associate with them. As a result, if you've yet to spend your money on an ionic shower head, here's our advice: do it with caution.
What are Ionic Shower Heads?
According to their manufacturers, ionic shower heads work by subjecting your shower water to a process known as ionization. This process uses positively and negatively charged electrodes (conductors of electricity) to separate the incoming water into acidic and alkaline water.
This process not only splits water particles into positively and negatively charged ions. Apparently, it makes the water less hard, too. This means that you can easily think of ionic shower heads as a water softener-cum-ionic filter. One that removes toxins and reduces water hardness.
Manufacturers say that both these processes – the removal of toxins; the reduction in hardness – bring about various benefits to anyone bathing with an ionic shower head. These benefits include an increase in focus, more energy, less body toxicity, etc.
Why are Ionic Shower Heads Not Worth It?
Here are three reasons why you shouldn't waste your money on an ionic shower head:
Human evidence is lacking. We're yet to come across any (that's right, ANY) human study that could link ionic shower heads to the benefits associated with them.
Safety profile is lacking. At the cost of sounding technical, the 'safety profile' is a complete data sheet on any substance's chemistry, pharmacology, therapeutic and adverse effects. We're yet to see any manufacturer who is providing this data sheet with their ionic shower head.
Has no basis for health claims. One of the 'reported' benefits of ionic water (the produce of ionic shower head) is that it maintains your body's pH levels. Another is that it's more readily absorbed by your body than tap water. Chemists state that such claims have no basis at all.
Are very expensive. Just before I sat down to write this piece, I compared prices of two shower heads. One of them was ionic and the other was your average shower head. Guess what? The former costs two and a half times more than the former.
Sale
AquaDance Premium High Pressure Shower Head
OUR BEST 10 PICK: This product has been vigorously tested by our...
PREMIUM SHOWER HEAD: Large 4-inch Face | High-power Click Lever Dial |...
6-SETTINGS: Power Rain, Pulsating Massage, Power Mist, Rain Massage, Rain...
EASY TOOL-FREE CONNECTION: No need to call a plumber - installs in minutes...
BEST LIFETIME WARRANTY: Hassle-Free US Limited Lifetime Warranty with LIVE...
If you're looking for Shower Envy reviews, check out this article.
Benefits that Ionic Shower Heads Actually Provide
Just because we don't believe in the health-related claims associated with ionic shower heads doesn't mean we're rejecting them altogether. Instead, when compared with your ordinary shower head, ionic shower heads do provide a couple of benefits. They include:
Provide high water pressure. Are you struggling with low water pressure at home? An estimate claims that the number of Americans facing this issue will rise in the near-future. Ionic shower heads, with their high pressure mode, could solve this problem of you.
Are more eco-friendly. Despite offering high water pressure, ionic shower heads do save water. Know why? Because people with high pressure showerheads can clean themselves quickly. This, in turn, enables ionic shower heads to save water.
Offer great features. Take the example of Rymerce ionic shower head. It offers various useful features such as rainfall mode, massage mode, jet mode. It also has a stainless steel shower hose that is a cinch to clean. Plus, it comes with an optional vitamin C shower filter.
Last longer than ordinary shower heads. My personal experience with ionic shower heads tell that their material of construction – sometimes polycarbonate, mostly stainless steel – helps them last longer than your average shower head, most of which are flimsy.
Frequently Asked Questions
Do ionic shower heads need to be replaced?
Ionic shower heads need replacement just like your average shower head, especially if your area has hard water. Hard water's minerals might build up inside the shower head, reducing the water's flow rate. That's why we suggest that you replace your ionic shower head following 6 to 12 months of use.
Do ionic shower heads increase water pressure?
Ionic shower heads do increase water pressure. They have a jet just behind the shower head's water pores that ensures that the stream of water coming out is extremely concentrated. As a result, if you set them at the 'high' setting, you will get higher water pressure than you'd from your average shower head.
Do ionic shower heads soften water?
There is no evidence or studies that could prove that ionic shower heads, or water softener shower heads in general, soften water. If you want to soften hard water, consider installing a whole-home water softener. It will reduce your water's hardness by exchanging its calcium, magnesium and other 'hardness-causing' ions with sodium/salt.
How do you install an ionic shower head?
Installing an ionic shower head is pretty easy and requires no tools. Start by unscrewing your former/existing shower head from the hose with bare hands. Then screw in your ionic shower head in its place. Turn on the water to ensure that the installation was correct.
Conclusion
Ionic shower heads aren't capable of reducing water's hardness. There is also little evidence that could link them with removing chlorine from your water supply. That's why health experts, chemists and scientists have reportedly rejected various health benefits associated with ionic shower heads.
Having said that, if you compare them with your average shower head, ionic shower heads are still a better choice. They offer a much higher water pressure, are relatively easy to clean and last much longer than their 'non-ionic/traditional' counterparts.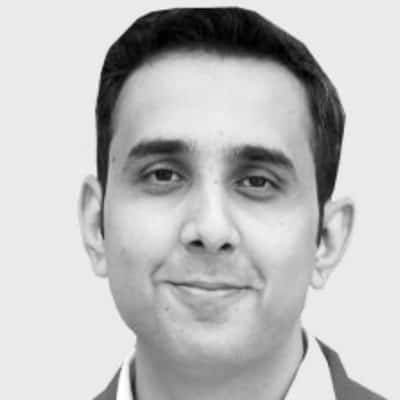 I graduated with a degree in Chemical Engineering and have written for a number of nationally recognized publications in the home improvement space. My skills include fluid mechanics and process engineering and I have worked on numerous projects, including in waste water flow rate calculation and heat balance of steam rollers in the paper industry. My goal as a technical writer is to make complicated topics easy to understand for the average person.