Water heater thermostats give you the best of both worlds. On the one end, they enable you to get the water at your desired temperature, making sure that the water coming out of your home's faucets is neither too hot nor too cold for your liking.
On the other end, they help you save money. Water heaters account for 18% of an average home's energy bill during the winter months. However, if you've turned down your thermostat to the optimal temperature, experts reckon you may see cost savings of up to 10 percent.
In this article, we'll point out the five best water heater thermostats on the market in 2021. We'll also reveal the criteria we used to pick them, as well as tips on their installation and maintenance. Read on if you don't want your energy bills blowing a hole in your pocket.
Don't Have Much Time? Here's Our Top Three Picks
How We Chose the Best Heater Thermostats
Here's the criteria we used for their selection:
OEM: OEM water heater thermostats have a long shelf life, provide you with a guaranteed quality and offer better performance and efficiency than their aftermarket counterparts.
Easy Installation: All but one of the water heater thermostats you'd see below are described as 'easy to install' by their users. This should give you peace of mind that you won't have to hire a plumber to help you set them up.
Apcom Bradford Water Heater Thermostat
Is your current water heater stamped with 'Apcom' and 'WH10-A' in the upper left corner? Then your search for the best water heater thermostat ends here. This model is the exact replacement for Apcom Water Heater and will work seamlessly as an upper water heater thermostat.
There's only one difference between this thermostat and the one you're going to replace. Old WH-10A thermostats were set up with degree increments. This model, however, shows Dot, Hot A, Hot B, Hot C, and Very Hot. Thankfully, it comes with a diagram showing the equivalent of each setting.
On top of everything else, this model is incredibly easy to install. Even those of you who have no experience fixing things around home can install it yourself. Its users claim that YouTube videos helped them get this thing up and running in less than 10 minutes.
The only thing we didn't like about this thermostat is the lack of a protective cover. You're thus left with two choices: be extremely careful while installing this unit or order a plastic cover separately. For your safety, we hope you take the 2nd option.
Pros
Exact match
Easy to install
Well-engineered design
Cons
Doesn't come with a plastic cover
How It Compares With Our Criteria
OEM: Yes
Easy to install: Yes
Robertshaw Water Heater Thermostat
Sale
The Robertshaw water heater thermostat comes with multiple amazing features. Foremost among which is the pilot gas adjustment feature. It requires you to turn down the gas flow to get the right size flame for the pilot, reducing gas loss and saving money.
Its users claim that installing this unit took them less long than draining their heater's water. Which is quite an achievement for a gas thermostat given that these things aren't as easy to install as their electric counterparts, which you can hook up by moving a few wires here and there.
Does that mean you should install it on your own? Not if you aren't aware of natural gas safety rules already and have no plans of looking them up. We suggest you hire an expert plumber who knows what he's doing when handling a gas equipment.
The only complaint we have about this model – one that you can have with all gas water heater thermostats – is that it isn't very environmentally friendly. It does nothing to block or filter the leaked natural gas as it leaves the line and enters the atmosphere.
Pros
Offers pilot gas adjustment feature
Can be set up in less than 30 minutes
Perfect replacement for most Bradford waters heaters
Cons
Not very environmentally friendly
How It Compares With Our Criteria
OEM: Yes
Easy to install: Yes
Suburban 130 Degree Thermostat
Sale
What's the first image that comes to your mind upon hearing the word 'Suburban thermostat'? Most people's minds will be diverted towards the heating system on their RVs. Let there be no confusion that this model is, indeed, for recreational vehicles.
As a note of caution, the Suburban Thermostat is only made for electric heaters. You mustn't take the risk of installing it on a gas-supplied element. Doing that might not harm this thermostat, but it may fry your heating element, leading to frequent on/off switching of the heater.
This model will work on your existing water heater as long as the temp and voltage ratings are the same. However, the method with which you'll affix it to your heating element may vary. So be prepared to do a bit of creative engineering to get it up and running.
We suggest you do that because this model's installation is very simple – unscrew two screws to take off the cover, pull off two wires, and use the nut to affix it in place. Be careful during the installation, though, as all these things are static, as far as we can tell.
Pros
Long-lasting construction
Can work with most RV heaters
Straightforward installation
Cons
Screws and wires are static
How It Compares With Our Criteria
OEM: Yes
Easy to install: Yes
Atwood Adjustable Electronic Thermostat
Sale
How does the Atwood electronic thermostat compare with other heater thermostats in this review? It's a bit conservative as far as compatibility is concerned. This model fits all Atwood front mount and T Stat gas water heaters but may be incompatible with other heater models and brands.
Furthermore, unlike the Suburban model we saw above, this thermostat can be adjusted to heat water to your preferred temperature levels. That's right. You don't have to stick with the temperature range  that this model will come from the factory.
That's where the good news ends. While almost all other thermostats in this review are easy to install, this one isn't. Not by any stretch of imagination. The installation spring and retainer are not up to par, forcing you to make modifications not listed in the manual to install this unit.
Some users have also complained of the spade connectors being the wrong size. This left them with no choice but to cut off the connectors and replace them with the ones matching this thermostat. As you might guess, all this effort extended this thermostat's installation time.   
Pros
Lets you adjust preset temperature
Helps conserve propane
Durable and safe construction
Cons
How It Compares With Our Criteria
OEM: Yes
Easy to install: No
Rheem Electric Thermostat
Sale
Multiple features distinguish the Rheem Thermostat from the Atwood electronic thermostat. Start with compatibility. The Atwood 93105, as stated above, works with only a few specific models. This thermostat, thankfully, is universal. You can use it with almost all Rheem water heaters.
Then comes installation. We have already highlighted the concerns users have about the installation of the Atwood 93105. The Rheem SP11695's users voice no such complaints. Many we interviewed for this review told us in no uncertain terms that this thermostat installs easily and perfectly.
We believed what they told us because we know this thermostat's installation couldn't be any more straightforward. All you have to do to get it up and running is to cut off your heater's power supply, remove two wires from the old thermostat, install them on the new thermostat, and bingo!
Some of you might be wondering whether you can install it on propane water heaters. We think you could, as long as the screws sit properly and set flush with your hot water tank. If they do not, you'd be better off with a dedicated RV water heater thermostat, like the Robertshaw Water Heater Thermostat.
Pros
Fits all models
Incredibly easy to install
Can be used in a homemade incubator
Cons
How It Compares With Our Criteria
OEM: No
Easy to install: No
Types of Water Heater Thermostats
Water heater thermostats are available in four types. They include stem thermostats, bulb thermostats, electronic thermostats and smart thermostats. All four types differ on how they allow you to regulate your water temperature. Let's take a look at each of them.
Stem Thermostats
These thermostats come with a long stem that expands with an increase of temperature. The stem's expansion has an upper limit to ensure water doesn't exceed a preset temperature. This is done to ensure that the user doesn't end up getting burned.
While bulb thermostats are reliable and inexpensive, they tend to overheat and require you to manually reset them. At times, however, they might overheat due to a fault in your heater's heating element. In such a scenario, make sure you get an expert plumber to diagnose and rectify the issue.
Bulb Thermostats
Bulb thermostats are also known as capillary thermostats. They come with a bulb filled with a heat-reactive fluid (usually mercury). The fluid's whose volume increases with heat. The increase in its volume enables the thermostat to trigger the heating element, stopping heat generation.
These thermostats are available in multiple models such as manual reset, auto reset, fail safe manual reset, and double pole manual reset. Applications of bulb thermostats include domestic and commercial heating and cooling applications.
Electronic Thermostats
Electronic Thermostats are among the most precise thermostat options on the market. They give you multiple options to adjust the temperature of your water heater. The heart of electronic thermostats, one that measures the temperature variation, is a thermistor.
Thermistors measure temperature using a wire. When temperature increases and greater current passes through the wire, the wire's resistance to current increases. When temperature decreases, the resistance also falls. Although pricey, electronic thermostats are a cinch to maintain.
Smart Thermostats
Smart thermostats work by adjusting your water heater's temperature based on your living habits and the weather in your area. These heaters let you program them from their smartphone via an app. Some also send regular energy consumption updates to your smartphone.
On the flip side, smart thermostats cost astronomically up front. Their reliance on an internet connection to work also exposes them to hacking and cyber security threats. And if their company's services go down, the smart thermostat may follow suit, leaving you with cold water.
How to Install a Thermostat on an Electric Water Heater?
Follow these steps to replace a faulty thermostat on an electric water heater
Step 1: Deactivate the power supply
Switch off the breaker that is powering the water heater. Next remove the panel covering the heating element and thermostat. Some thermostats have screwed panels, you might want to keep a screwdriver nearby, just in case. Then remove the insulation at the panel's back, but avoid touching the wires.
Step 2: Pull out the old thermostat
Use a screwdriver to unscrew the terminals on the thermostat. Then you'll be left with wires on the two screw terminals – pry them out. Next push up the thermostat's attachment clips with the tip of the screwdriver, and remove the thermostat from its chamber.
Step 3: Install the new thermostat
Fix your new thermostat into the attachment clips. Make sure it's resting level against the surface of the storage tank. Next attach the circuit wires to their corresponding screw terminals. Fix them in their place by tightening the screws.
Step 4: Adjust the temperature
Use a flat blade screwdriver to adjust the thermostat's temperature per your requirements. We suggest you set the temperature to 120*F. This temperature is optimal for energy savings.
Final Step: Add final touches
Replace the thermostat's chamber panel and insulation. Turn on the power break and switch on the water heater for at least two hours. Once the time has passed, open your faucet's hot water tap to check if the water is hot enough for you.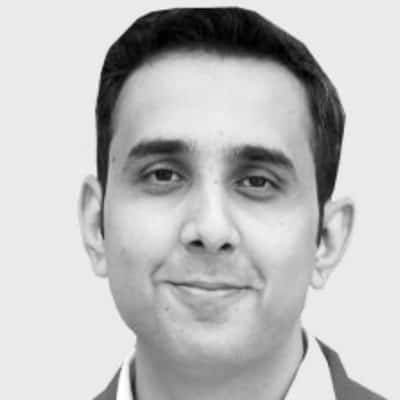 I graduated with a degree in Chemical Engineering and have written for a number of nationally recognized publications in the home improvement space. My skills include fluid mechanics and process engineering and I have worked on numerous projects, including in waste water flow rate calculation and heat balance of steam rollers in the paper industry. My goal as a technical writer is to make complicated topics easy to understand for the average person.