The best electronic baseboard heaters can warm up almost any room. They are extremely easy to install in new homes and can be retrofitted with existing pipes in older houses.
That's because they don't need any bulky ducts to run under floors, above ceilings, or through walls!
These heaters also require limited space for installation, and operate quietly and cleanly. You won't have to worry about them blowing dust into your rooms – a common problem homeowners face with their forced-air heating counterparts.
That's one of the reasons why you can use them as the primary heating source for your entire home, as a supplement to your existing heating system, or to heat individual rooms on an on-needed basis.
In this article, we have reviewed the eight best electronic baseboard heaters on the market. We have also answered the most commonly asked questions regarding electronic baseboard heaters. So let's get right to it!
In A Rush? Here are our Top Picks
Top 8 Best Electronic Baseboard Heaters
We selected all heaters based on the following criteria:
One-year warranty: All but one of the models you see below are backed by a one-year (or more) warranty. We deliberately picked those models to assure you that your money won't go to waste in the unlikely scenario of the heater not working as intended.
Overheat protection: Some baseboard heaters tend to overheat due to electricity fluctuations or malfunctions inside the heater. The majority do not. Yet you shouldn't take chances on your safety and only invest in a model that comes with a built-in overheat protection switch.
Dimplex Convector Baseboard Heater
Weight: 4 pounds
Wattage: 1000W
Voltage: 240V
Warranty: 1 year (unit), 10 years (heating element)
Why is the Dimplex Convector Baseboard Heater our top-pick?
Start with its low electricity consumption. Most baseboard heaters that you see on the market consume more electricity than necessary because they aren't paying attention to your room temperature. They keep churning out heat even when your room is already warm enough.
That isn't the case with this baseboard heater.
Mainly because its built-in thermostat is equipped with an enhanced temperature control sensor. One that helps this heater maintain a consistent room temperature at all times and allows it to draw only as much power as is required to keep your room at a comfortable temperature.  
Then comes this model's revolutionary design.
When compared with conventional baseboard heaters, it's 42% smaller and gives you extra flexibility to place your furniture. The shark-fin shape of its upright aluminum vents creates vertical airflow to speed up the flow of warm air, thereby heating your home quickly.
We were also impressed with its controls.
There are two of them: a wireless remote control and a classic wall-mounted faceplate. Both rely on radio frequency to communicate with the heater, which means you can use one remote control to control multiple heaters in multiple rooms.
That isn't to say that it doesn't have any shortcomings.
The heater gets too hot to the touch after running for a few hours. You'd therefore do well to keep children and pets away from it. It isn't easy to install as well and we suggest you hire an electrician as incorrect installation might end up voiding its warranty.
Things We Like   
Low energy consumption
Warms up the room quickly
One remote controls multiple heaters
Things We Don't Like      
Gets too hot to the touch
How It Compares With Our Criteria
Warranty: 1-year
Overheat protection switch: Yes
Cadet 72-inch Baseboard Heater
Sale
Cadet 72-inch Baseboard Heater
Requires A Thermostat
25 Gauge Steel
20 Gauge Junction Box With Ground, All Metal, And Powder Coated
UL Listed Heater
Requires A Thermostat
Weight: 12 pounds
Wattage: 1500W
Voltage: 240V
Warranty: Limited lifetime
Most baseboard heaters that you see on the market aren't easy to install. The Cadet 72-inch is different.
It comes with universal wiring and allows for connections at both ends of the heater. Pre-punched knockouts at 1-inch intervals also play their part in making its installation effortless.
Another huge bonus that this baseboard heater provides is a limited lifetime warranty. That is made possible by its 20-gauge steel body (which can withstand wear and tear) and a premium powder-coated finish (that stands up to scratches and nicks). 
We know the importance of safety in our households and Cadet lets us rest easy by equipping this product with a high-temperature shut-off feature. It will never let the heater get too hot by shutting it down in advance thanks to the capillary sensor tube.
You can also count on this model to keep your electricity bills in check. It relies on convection to circulate warm air and steers well clear of inflating your energy bills, even if you run it 24*7. That is massively good news once you consider that it can warm up rooms of up to 200 sq. feet in size.
Not everything about this model is great though. It doesn't come with a built-in thermostat and won't operate without one either, leaving you with no choice but to purchase it separately. Some users also complained about the noise it makes during operation.
Things We Like   
Hassle-free installation
Limited lifetime warranty
25-gauge steel construction
Things We Don't Like      
Doesn't come with a thermostat
How It Compares With Our Criteria
Warranty: Limited lifetime
Overheat protection switch: Yes
Fahrenheat Baseboard Heater
Weight: 5 pounds
Wattage: 500W
Voltage: 240V
Warranty: 1 year
How does the Fahrenheat Baseboard Heater compare to our top pick?
This baseboard heater is heavier, has bigger dimensions and offers less wattage than the Dimplex Convector Baseboard Heater. It lacks a built-in thermostat too. You'd have to purchase one separately if you want to control the temperature of the hot air it sends out.
Here's why all of this shouldn't come as a surprise.
The Fahrenheat Baseboard Heater comes almost 4x less than the Dimplex Convector Baseboard Heater. Even when you add the price of the missing thermostat, you can have three of these units installed in your home for the price of one Dimplex. And there are multiple reasons why you might want to do that.
Foremost among which is its three safety features.
This unit automatically turns off if its airflow gets blocked and would stay off until you manually remove the blockage. It also has a thermal shutoff feature that will shut down the unit if it ever gets too hot. A UL listing means you can safely use it on carpeted flooring with the risk of starting a fire.
Next comes its fan-less design.
On the one end, it makes this unit a must-have for those of you who are prone to allergies by not circulating dust, dander, pet hair and other pollutants through the room. On the other end, the absence of a fan helps this unit operate quietly so you can use it in your living room or bedroom.
Installation is also effortless with this model.
Its large wiring compartment houses a built-in cable clamp and dual knockouts. You can either connect one of the two sides to the power or chain multiple heaters together for warming up large spaces. Though the fact that it has sharp edges means you might not want children or pets to get too near.
Things We Like   
UL certified
Thermal shutoff feature
Fanless design and quiet operation
Things We Don't Like      
Has sharp edges
Lacks a thermostat
How It Compares With Our Criteria
Warranty: 1-year
Overheat protection switch: Yes
Fahrenheat Hydronic Baseboard Heater
Fahrenheat Hydronic Baseboard Heater
Portable Design: Move this baseboard heater to any spot in need of extra...
Fanless Operation: Natural convection moves the heat throughout the room,...
Safety Features: For worry-free warmth, the unit's overheat protection...
Cleaner Heat: Using convection heat keeps allergens, dust, and bacteria...
Perfect Size: This unit measures 45 inches long, 6 inches wide, and 7.5...
Weight: 9 pounds
Wattage: 1500W
Voltage: 120V
Warranty: 1 year
What is it that sets apart Fahrenheat Hydronic Baseboard Heater from its competitors?
Most of them rely on fans to disperse heat throughout your rooms, which means loud noises and dust and dander accompanying warm air. The FBE150002's fanless operation helps it operate quietly and send clean heat to your room, preventing the flare-ups of allergies.
Cheap baseboard heaters do nothing when they get too hot to the touch and risk burn injuries. The FBE15002 takes matters into its hands by turning itself off when it overheats. It also stops running in the event of blockage and won't restart until you manually remove the material blocking its airway.
Unlike the baseboard heaters that we saw above, this one doesn't need to be hardwired. It offers plug and play installation and has a 120-volt plug that will work in most rooms. This allows you to carry it in any space (indoor and outdoor) that requires extra heat.
Those of you who have children in your home might be pleased to note that this model's heating element sits way back into its body. However, you might still wish to add a safety screen at its front if you don't want curious hands to find their way into the heating element.
One thing you'd do well to keep in mind before purchasing this heater is that it isn't meant to be used as the primary heating source. Neither its construction nor its heat output allows it to replace your central space heater. The best it could do is to provide supplemental heat.
Things We Like   
Portable design
Multiple safety features
Delivers cleaner heat
Things We Don't Like      
Only offers supplemental heat
How It Compares With Our Criteria
Warranty: 1-year
Overheat protection switch: Yes
Heat Wave Convector Baseboard Heater
Heat Wave Convector Baseboard Heater
2 heat settings: low (500 watts) and high (1,000 watts)
Adjustable thermostat control for maximum comfort
Safety features include: thermal cut-off protection (shuts off heater if it...
For small room and personal use, provides SUPPLEMENTAL heat up to 400...
120 V (60Hz) / 8.3 Amps / 1,000 Watts / Dimensions: 25.2 in (L) x 5.2 in...
Weight: 4.89 pounds
Wattage: 1000W
Voltage: 120V
Warranty: 1 year
Are you looking for a baseboard heater that can warm up both small and large spaces?
Then you might want to check out the Heat Wave Convector. Its high heat option helps it warm up spaces as big as 100 square feet and the low heat mode (500W) is suitable for areas half as big. Both are excellent sources of supplemental heat.
This baseboard heater also has three notable safety features to ensure your well-being. It is equipped with a thermal cut-off protection switch that does precisely what its name implies. You also get a tip-over switch that cuts off power in case the unit starts tripping.
The third safety feature, which is by far the most important, is the screen in front of the heating element. It is installed in front of the grilles and has too narrow holes to let children's fingers through. That means there is minimal danger of your little one's fingers getting too close to the heating element.
The simplicity of its control panel also caught our attention. It contains two plastic dials: the one on the left lets you turn the unit on/off and activate one of the two heat modes. The dial on the extreme left, meanwhile, lets you increase or decrease the airflow. Both are captioned with clear markings.
There is one area, though, where this unit could have done better. It produces a strong, unpleasant odor every time you turn it on. The odor, which smells like it's of burning plastic, is noticed by other users of this product too. Fortunately, whatever is burning inside has no impact on the heater's durability.
Things We Like   
Two heat settings
Three safety features
Built-in thermostat
Things We Don't Like      
Gives off unpleasant odor
How It Compares With Our Criteria
Warranty: 1-year
Overheat protection switch: Yes
Comfort Zone Baseboard Heater
Comfort Zone Baseboard Heater
☀️POWERFUL PERFORMANCE: This 1500 Watt convection baseboard heater is...
☀️ADVANCED SAFETY: Features an advanced safety system that includes a...
☀️SILENT OPERATION: This electric baseboard heater operates quietly to...
☀️DENT-PROOF ENDS: The end panels on this stylish, low-profile...
☀️SAVE MONEY: This electric baseboard heater allows you to heat the...
Weight: 6.2 pounds
Wattage: 1500W
Voltage: 120V
Warranty: 2 years
One problem most users face with baseboard heaters is deciding where to install them. That's one issue you won't be having with this heater because its manufacturer has notified in advance the areas where this model would work best: in small-to-medium size rooms as the only source of heat.
Those of you who have children running around might be pleased to note that it comes with a stay-cool body that won't expose your little ones to the risk of burn injuries. An overheat protection sensor shuts it off if the unit's internal heat goes above a predetermined set point.
You also get a safety tip-over switch that prevents shock and fire by shutting down the heater in the event of electricity overload. A low profile screen is also on offer at its front to keep the heating element away from the reach of curious fingers.
There's little chance of this heater looking beat up as it's used for decade after decade. It is equipped with dent-proof ends that could withstand the occasional fall without getting disfigured in the process. Their sturdiness also bodes well for the heating element, which they shield from the impact of falls.
On the flip side, some of its users have complained about the quality of plastic knobs. One user in particular had to return the heater after the area where the knobs caught fire. However, that complaint is a one-off, with other users largely satisfied with its performance.
Things We Like   
Advanced safety features
Noise-free operation
Dent-proof ends
Things We Don't Like      
Quality of plastic knobs is suspect
How It Compares With Our Criteria
Warranty: 2 years
Overheat protection switch: Yes
COSTWAY Baseboard Heater
COSTWAY Baseboard Heater
🌟【Remote Control & Touch Screen Control】We have equipped this...
🌟【Fast Heating & 2 Heating Power】Our baseboard hardwire electric...
🌟【Adjustable Temperature & Timing Function】The temperature can be...
🌟【Silent & Simple Operation】Our heater provides warm air with lower...
🌟【Triple Protection】In order to reduce potential safety risks, we...
Weight: 6.5 pounds
Wattage: 1500W
Voltage: 110V
Warranty: N/A
Multiple features make the Costway Baseboard Heater one of the best on the market. It's equipped with a wide air inlet and outlet that sends out enough hot air to warm rooms up to 1,500 square feet in less than 30 minutes. And that too without inflating your electricity bills.
This heater also lets you decide how warm or otherwise you want your room to be. It's equipped with an adjustable thermostat to adjust its temperature between 48*F and 98*F. This helps it heat rooms of different sizes and meet different heat needs.
You can also count on it to reduce the wastage of energy. That's because it comes with an adjustable timer (0 to 24 hours) that shuts down the unit once it reaches the time limit. This ensures that the heater runs only for as much time as you want it to.
It saves you from the trouble of sitting up from your couch and manually changing the settings too. A remote control with a 30-foot range lets you set timer, increase/decrease temperature, activate the low/high heating modes, and do more without walking up to the heater.
There is another feature that is unique to this model. It is equipped with a 'child lock' function to prevent your little one from changing the heater's settings. Activating this feature will jam both the touchscreen buttons and the buttons on the remote control, effectively locking down the heater's settings.  
However, despite offering a wattage of 1,500W, this model won't do great in medium-to-large sized rooms. Perhaps that's because it has no fan to blow and disperse the heat generated by its heating element throughout the room. So you should only use it to heat small size spaces.
Things We Like   
Child lock feature
24-hour timer
Digital control panel
Things We Don't Like      
Won't do well in medium-size rooms
How It Compares With Our Criteria
Warranty: N/A
Overheat protection switch: Yes
KING K Series Baseboard Heater
KING K Series Baseboard Heater
Not a plug-in model, heater safely hard-wires for 750 W at 240 V
Aluminum Ribbon Fin Element
Full Length Safety Cutout
Crushproof Element
Natural Convection Heat
Weight: 8.06 pounds
Wattage: 750W
Voltage: 240V
Warranty: 1 year
The King K Series Baseboard Heater isn't one of the most popular on the market. Neither does it have a low asking price to lure potential users its way. Why then did we pick it as one of the eight best electronic baseboard heaters?
Start with its sturdy construction. While most baseboard heaters would get dents on their body in the aftermath of minor falls, this model has a dent-resistant die foam cover that will protect its structural integrity in case of similar mishaps.
That's not all. Its crushproof aluminum is as sturdy as 25-gauge steel and can resist scratches, nicks, accidental bumps and even the occasional fall.
You won't have to pay much to get this unit installed. Its manufacturer has ensured that by equipping it with universal wiring that allows for a connection at both ends. However, the installation cost isn't low as you'd have to purchase a thermostat separately.
A high-temperature safety shutoff feature does what its name implies. The chimney-type design of the vents ensures maximum heat transfer to warm up your room and justify this model's energy consumption, which isn't huge by any means.  
Things We Like   
Made of crushproof element
Has a full-length safety cutout
Dent-resistant die foam cover
Things We Don't Like      
Requires you to purchase a thermostat separately
How It Compares With Our Criteria
Warranty: 1 year
Overheat protection switch: Yes
What are Electric Baseboard Heaters?
Electric baseboard heaters suck cold air from their surroundings, pass it over heated metal fins, and raise its temperature. Their fins have a live wire running through them that warms up cold air. A small fan then draws warm air from the fins and pushes it into your room.
Due to their reliance on electric current, electric baseboard heaters operate without a boiler, furnace, or central mechanical system. Most of them, especially those that provide enough heat for the whole home, require hardwiring into a house's main electrical panel.
Others, which can only heat individual rooms on an on-needed basis, can be plugged into standard wall outlets. Almost all of them are equipped with thermostats that minimize energy wastage and help you bring your indoors to a warm and cozy temperature.  
Benefits of Electric Baseboard Heaters
You can expect various benefits from electric baseboard heaters. They include hassle-free installation, the absence of leaky ductwork that gives way to heat losses in forced-air heating systems, and more. Here are the top advantages of your ideal electric baseboard heater:
Low Upfront Cost
Electronic baseboard heaters rarely cost more than $300. Plug-in electric baseboard heaters typically range from $30 to $50, while hardwired electric baseboard heaters might run from $50 to $150. Though you might have to fork out more than $150 for modern hydronic baseboard heaters.
Hassle-free Installation
Electronic baseboard heaters are both easy and inexpensive to install than other types of heaters. Mainly because no ductwork is involved in their operation. That means you won't have to worry about purchasing expensive ductwork and running it through walls with these heaters.
Quiet Operation
Electronic baseboard heaters produce no noise whatsoever. This sets them apart from forced-air heaters whose loud noise has the potential to disrupt a conversation. Other than a few clicks and pops as their heating element starts to warm up, you won't hear any noise coming out of them.
Zone Heating
Electronic baseboard heaters let you set different areas of your home at different temperatures. For instance, if one part of your home receives more foot traffic than the others, you can set it at a higher temperature than another room that rarely sees any guests.
Consistent Performance
Unlike heat pumps, whose performance nosedives in the bitter cold of winter, electronic baseboard heaters keep your house warm regardless of the external temperature. This makes them a must-have for homes in areas that receive more than their fair share of snow in winter.
Drawbacks of Electric Baseboard Heaters
Not everything is great about electric baseboard heaters. Here are a few of their drawbacks you'd do well to keep in mind before buying one of the abovementioned heaters for your home.
×        Higher Running Cost
Electric baseboard heaters consume more electricity than electric heat pumps. That's because they work overtime, especially in the coldest winter months, to keep your house warm. You should thus be prepared to pay higher electricity bills if you're going to run these heaters 24*7.
×        Consume Wall Space
Where to install electric baseboard heaters? The best place is under the window, as it would allow them to mitigate the cold coming in through the walls and enable the unit's heat to rise and warm up the room. Unfortunately, this means they'll consume space where you might otherwise put a dresser or bed.
×        Safety Hazard
It isn't only the inner heating element of the electric baseboard heaters that gets scalding hot when they're churning out warm air. The heater's cover gets too-hot-to-the-touch as well. If you have pets or young children running around, it might cause a burn injury.
Convection Vs Hydronic Electric Baseboard Heaters
There are two major types of electric baseboard heaters: convention and hydronic. Both are similar in many ways: they look exactly the same; churn out a similar, slow trickle of heat; and have the same metal framework. Yet they also have their differences.
Here's a brief comparison of hydronic electronic baseboard heaters vs standard electronic ones:
Convection Electric Baseboard Heater
Convection heaters rely on a heating coil to produce hot air. They draw cold air from the outside and warm it up by passing it through an electrified coil. The hot air is either blown through the room with the help of a fan (forced convection). Or it is allowed to rise on its own (free convection).
These heaters do an admirable job of heating large spaces over extended periods. The constant movement of hot air allows them to warm a room much quicker. And since their heating element isn't exposed, they don't pose a risk of burn injury.
On the flip side, these heaters won't heat the room quickly when it's bitter cold out there. That's because they take in cold air, raise its temperature and churn out warm air. If a draft of frigid air comes in, they will need a few extra minutes to warm it up
Pros
Limited risk of burn injury
Warm up rooms quickly
Cost less than hydronic heaters
Cons
More downtime if it's too cold out there
Hydronic Electric Baseboard Heater
Hydronic (or radiant) baseboard heaters heat a fluid (oil or water) in a boiler. Installed in the basement, the boiler then transfers hot fluid to metal baseboard heaters in your rooms. These heaters use their aluminum fins to absorb the fluid's heat and radiate it into the room.
how long does radiant heat take to warm up
When compared with standard baseboard heaters, these heaters are incredibly efficient. That's because the fluid, when warmed, won't cool down quickly. This allows it to keep providing warmth for an extended period, eliminating the need for frequent reheating.
Having said that, these units cost more than convection electronic baseboard heaters. The heating up of fluid also takes much time, which means they're slow to start.
A lot of people ask exactly how long does radiant heat take to warm up. It depends on your room size, but generally it'll take 15 minutes.
Pros
Provide heating for extended periods
Are incredibly energy efficient
Cons
How to Choose the Best Electronic Baseboard Heater
What are the features that separate the best electronic baseboard heaters from the ordinary ones? How to determine which model will meet your requirements? We have answered both these questions by listing features you need to take into account when buying a baseboard heater:
Wattage
How many watts do you need to heat a room? According to a rule of thumb, 10 watts of heating power are more than enough for one square foot of floor area. This means that a 1,000-watt heater can easily heat up an area measuring up to 100 square feet.
However, since electronic baseboard heaters are rarely used as the main heating source, they'd be able to cover a much larger area. But it's always a good idea to pick slightly more watts than you require, so you can be confident that your room will get warm enough.
Installation
Based on their installation, electric baseboard heaters can be divided into two types:
Hardwired
Almost all hydronic baseboard heaters are hardwired, which means they are connected directly to your home's power circuit. They aren't easy to install as you'd have to lay pipes underneath the floor, lifting flooring and/or carpets.
Hardwired heaters make up for this shortcoming with their massive wattage and heating capacity. A centrally integrated model can heat up the entire home if it wattage so allows. Though it goes without saying that its electricity consumption will be massive too.
Pros
Massive heating capacity
Capable of warming up the entire home
Cons
Cost more upfront
Difficult to install
Standalone
Standalone heaters aren't fixed to any location and can be moved from one place to another. They are incredibly lightweight and come with rubber feet to prevent scratches on the floor. Most of them are also equipped with a 'tip over' safety device to prevent the heater from giving shocks.  
These heaters cannot heat large rooms as their heating capacity maxes out at 150 square feet. They have to constantly run to provide enough heat to warm up your space. And their rate of heat transfer might nosedive if there are too many physical objects in the room.
Pros
Cost less upfront
Are extremely portable
Offer plug and play facility
Cons
Relatively small heating capacity
Flooring
Flooring plays a vital role in how cold or warm a room is. For instance, take the example of carpets which serve as an excellent barrier to keep cold at bay. That's why a room with rugs requires less heating to warm up than another with, say, hardwood or tile flooring.
Those of you who have carpet flooring at home should ensure that the heater is sitting at least three-quarters of an inch above the floor. Otherwise, the cooler air on the floor might not flow into the heater and its heating element, harming its efficiency.
Thermostat
Electronic baseboard heaters are equipped with one of two thermostats:
Low Voltage: These thermostats operate under 30V, use less electricity and have relatively thinner wiring. Though they cost more upfront and are fairly difficult to install, which means you might want to hire a professional for their installation.
Line Voltage: Available in two types (single pole and double pole), line voltage thermostats offer plug and play installation. They work with either 120- or 240-volt circuits and are more tolerant of temperature fluctuations.
Tip: Want to know more about thermostats? Then check out our detailed guide on this topic.
Safety Features
Look for the following safety features when buying a heater:
Automatic shutdown: Heaters with this feature automatically turn off when in the event of overheating, saving both the users (from burn injuries) as well as the heater (from internal components damage).
UL Certification: Underwriters Laboratories is a third-party certification company that sets industry-wide safety standards. Products with the UL certified seal have been tested to meet the highest safety standards and pose minimal risk of catching fire.
On/off timers: Apart from helping you save energy, a timer will ensure that the heater won't keep running if you forgot to turn it off. This allows it to provide active protection against overheating.
Frequently Asked Questions
Are new electric baseboard heaters more energy efficient?
New electric baseboard heaters aren't more energy efficient than their old counterparts. That's because both the modern and the pre-modern units can convert 100% of electricity into heat, which means replacing your old baseboard heater with a new one might not bring down your electricity bills.
What is the most efficient way to use electric baseboard heat?
Apply these tips to increase the efficiency of your electric baseboard heater:
Use draught proofing to reduce draughts from your windows
Regularly adjust the thermostat as per the time of the day
Make sure that any rugs or carpets aren't blocking airflow to the heater
Clean the electric baseboard heater at least once every year
Practice zone heating to reduce energy wastage
Can baseboard heaters cause fires?
There have been multiple incidents of baseboard heaters causing fires over the past few years. Make sure you place furniture, bedding, cushions or any other flammable material away from the heater. Also, ensure that the drapes or curtains aren't hanging too close to the heater's body.
How much does it cost to install an electric baseboard heater?
You might have to pay as much as $550 to install a 72-inch, 240-volt, 1500-watt electric baseboard heater. That cost includes the price charged by an electrician (between $40 and $100), the price of extra wiring and the cost of extra supplies needed for installation.
However, it doesn't include the price of the heater as well as that of a thermostat, which you may have to purchase separately if your heater doesn't have one built-in.
Do baseboard heaters consume a lot of electricity?
Electric baseboard heaters generally consume more electricity than electric heat pumps. This means you should be ready to pay higher electric bills, especially when it's cold out there and the heater has to work overtime to keep your house warm. That's why we suggest that you only use them as a source of supplemental heat.
Is there an alternative to electric baseboard heat?
If you're looking for the best baseboard heater alternatives, ductless heat pumps are at the top of the list, mainly because they're more energy-efficient and don't require you to install them close to the window for optimal operation. The most efficient heat pumps consume 50% less electricity than baseboard heaters too.
Conclusion
Are you going to use the electronic baseboard heater as the primary or supplemental source of heat? The answer to this question depends on the size of your room and/or other heaters you may have. You might want to use this heater alone if your room is small to medium size.
But what if your room size is large? In that case, we suggest pairing the baseboard heater with another heater, one that must be more powerful. You might want to use that heater as your primary source of heating and reserve the baseboard heater for supplemental heat.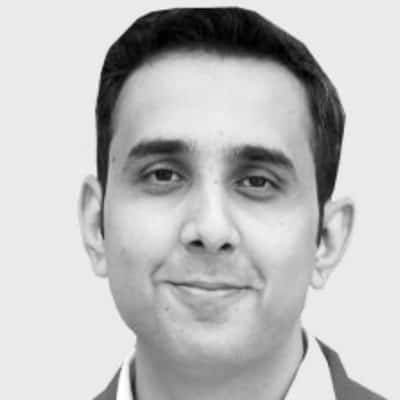 I graduated with a degree in Chemical Engineering and have written for a number of nationally recognized publications in the home improvement space. My skills include fluid mechanics and process engineering and I have worked on numerous projects, including in waste water flow rate calculation and heat balance of steam rollers in the paper industry. My goal as a technical writer is to make complicated topics easy to understand for the average person.