Most people have hard water in their area of the country and don't even realize it.
If you think you don't have hard water, well, you probably do.
Hard water can do a number on your appliances so it's important to make sure to deal with it to keep them running smoothly. This is especially the case if you have a tankless water heater.
Which is why you need to be using one of the best tankless water heater flush kits. 
In this article, I will go over the 5 best tankless water heater descaling kits so you can make sure your tankless lasts a very long time.
Don't hire an expensive plumber. With the right kit, you can do it yourself.
If you're in a rush then take a look at the chart below. In it you can see how the different descaling flush kits compare to each other. Which one is best depends on your needs, but my pick is the JC Whitlam Flow Aide. Click that link to see the price and details.
---
What is a Tankless Water Heater Cleaning Solution?
Simply put, a descaler solution dissolves the lime build up on the heat exchanger in your tankless water heater. A good one will also dissolve rust and other deposits that have accumulated in your water heater or other appliances.
Many of these solutions are biodegradable so they are eco friendly. Since most of it will eventually be washed down a drain, you don't have to feel bad about it.
They are also non toxic. You should completely flush the mixture out of your lines after using, but in case there is any residual, it won't make you sick.
Descalers can also be used on:
Chillers
Tank storage water heaters
Ice machines
Humidifiers
Potable water lines
Boilers
The primary ingredient is usually some kind of acid like acetic acid (aka vinegar) or citric acid that dissolves the lime.
Do You Need Isolation Flush Valves?
Technically, no you don't need them to be able to flush your tankless heater yourself, but they do make your life a lot easier.
What are they?
Think of the valves under your sink to shut off water to that faucet so you can work on it. The concept is the same. You can shut off the flow of water to the tankless heater without needing to take anything apart. All you have to do is turn the lever and hoses connect right to the lines that run in and out of the unit.
Without these, you'll need to take lines apart and then replace them when you are done. This is obviously a big headache and you may even need a plumber to do it for you.
Isolation valves will pay for themselves the first time you have to flush your tankless water heater.
Sale
Webstone Flush Kit
Lead Free - Meets all federal & state standards for lead levels in drinking...
Size is 3/4in
Tankless Water Heater Service Valves
1 per carton - 10 per case - Individually Priced & Sold
Includes a residential pressure relief valve (150 PSI/200,000 BTU)
---
Best Tankless Water Heater Descaling Kits
Our Top Pick – Whitlam Flush Kit
Whitlam Flush Kit
Whitlam Flow Aide System Descaler Kit has been designed to work with...
Complete Descale Kit, Includes: 3.5 Gallon Bucket, 350 GPH Pump, 2 Rubber...
In my opinion Whitlam Flush Kit is the top pick for tankless descaling kits. The solution is top notch and extremely effective while also being non toxic and safe to use. 
In this kit, you get everything you need to delime your tankless water heater. It includes a quart of Flow Aide that is enough for one flush of your heater. If your build-up is from more than a year, you may need more, but it should be enough for most applications. This solution is pretty heavy duty and works better than just vinegar and without the smell.
The included pump is a bit small, but it can still get your tankless heater descaled in about 45 minutes so it isn't exactly a lightweight. It pumps at 350 gallons per hour so it is no slouch.
Hoses are five feet long and can reach the bucket depending on how far you need it to be. I would say that the weak link in the kit is the hoses, however. It seems hit or miss with them. You either get a kit where they work fine, or you may get one where they end up leaking. Reviews are mixed on this point.
One way to avoid leaky hoses is to use a channel lock to close the connection. Most hoses only need to be hand tightened to avoid over tightening them, but these ones definitely need a more secure connection.
Here is a video by JC Whitlam on how to use the flush kit.
For the price, you can't really beat this kit. Instead of paying $20 or more plus the cost of solution for some other kits, this one does everything you need it to while saving a few bucks.
---
Rheem Flush Kit
This Rheem Flush kit may seem expensive, especially when you consider it doesn't come with any of the solution. And it is pricey, no doubt about it.
What you get for the money, however, is a very reliable pump that works for a very long time and is quite sturdy. It's the pump that bumps the price up as it is tough and very powerful. It will circulate the water solution mix much faster than with other smaller pumps.
Now, the lack of solution just means that you are free to use whichever brand you like, or you can even just use vinegar depending on how much build-up you are dealing with.
If you're looking for the cheapest descaler then Haymaker will be your best bet since it costs half as much as others and is still pretty effective. Clicking that link will bring you to the product page so you can see the price.
This kit can be used on any tankless water heater, not just Rheem and it connects easily to any isolation valve with ¾ inch connections.
Hoses are five feet long so they should be able to reach your bucket and pump without any issues.
Hercules Haymaker Flush Kit
Hercules Haymaker Flush Kit
TANKLESS WATER HEATER DESCALER KIT: Includes one 32 oz. bottle of Haymaker...
DISSOLVES MINERAL DEPOSITS: Quickly and easily dissolves carbonates,...
CITRIC ACID BASED FORMULA: Citric acid based, solvent-free, and VOC-free...
NON-CORROSIVE AND SEPTIC-SAFE: Compatible with most common plumbing...
MAINTAINS OPTIMAL PERFORMANCE: Extends the life of your tankless water...
With Hercules included in the name, it makes sense to expect it to be tough. And it definitely is. The solution is citric based and non corrosive, but also very tough on lime deposits, scale and rust and even sulfates. The Hercules Haymaker Flush Kitis very good all around.
The kit comes with all the necessary components. Two hoses, the pump, which handles up to 550 gallons per hour, a quart of the cleaning solution and the 3.5-gallon bucket.
There isn't much else to add here aside from the descaler solution is one of the best and will really flush your tankless heater very well.
The price may scare some people off though considering the Whitlam is so much cheaper.
My PlumbingStuff Flush Kit
My PlumbingStuff Flush Kit
TANKLESS WATER-HEATING CLEANING KIT: The My PlumbingStuff Tankless Water...
HELPS MAINTAIN EFFICIENCY: This tankless water-heater flushing kit should...
J.C WHITLAM FLOW32 DESCALER: FLOW-AIDE is a nonhazardous, noncorrosive,...
EVERYTHING YOU NEED: This tankless water-heater cleaning kit includes...
OVER 100 YEARS OF QUALITY-DRIVEN PLUMBING SOLUTIONS: At My PlumbingStuff,...
My PlumbingStuff Flush Kit is basically a curated descaler kit that takes the best items from different companies and puts them together so you don't have to. It's one-stop shopping at its finest.
So, why the high price?
As I mentioned, it takes the best items around and they generally cost more. The pump, for instance, is a Zoeller N42 – 15 GPM Floor Sucker II. if you click that link you can see that it is not cheap on its own. The price is such because it is a high-performance pump. At 900 gallons per hour, it blows many other pumps out of the water, excuse the pun. It sucks to the bottom of the bucket to prevent it from moving around or floating which could cause it to burn out the motor if it were to get dry. 
Then the flushing solution is Whitlam Flow Aide, so you know you're getting the best cleaning fluid for tankless water heaters out there. That 32 ounce size bottle right there is around $20 so you can see how the price is starting to become justified.
Two five foot stainless steel hoses round out the kit. These are great because they last a really long time and you don't run the risk of rubber drying out or cracking when not in use.
Most of you probably already have a 5 gallon bucket in your home somewhere so this part of the kit may be unnecessary.
---
Eccotemp Flush Kit
Eccotemp Flush Kit
QUALITY FLUSHING KIT - The Eccotemp EZ-FLUSH System Descale Kit is the...
SEAMLESS COMPATIBILITY - The EZ-FLUSH tankless water heater flushing kit...
DESCALING SOLUTION - The kit includes our premium Eccotemp Descaler...
MAINTAINS WATER HEATER - Keep your Tankless Water Heater running at full...
INCLUDES - EZ-Flush System Descaling Kit, built in 350 Gallons Per Hour...
For pure convenience you cannot beat the Eccotemp Flush Kit. You don't need a separate bucket and pump because the bucket is the pump.
You literally put a quart of the cleaning solution plus a gallon of water into the unit itself. It is totally self contained.
Then you hook up the included hoses and turn it on. It is as easy as it gets. And the price is the cheapest of all the systems that I reviewed here in this article. 
Storage is easy as it can literally just be placed in a closet if your space is limited. It is clean and mess free. All you have to do is dump out the solution at the end of the cycle and you're done.
The pump itself will give you 350 gallons of flow per hour so it is pretty decent. It isn't the most robust of the pumps in the other reviews, but it does handle itself well. If you are regularly descaling your tankless heater then you don't need anything too hardy anyway.
It comes with the hoses and a quart of the Eccotemp biodegradable solution. Now, can you use this on other types of tankless heaters like Rinnai? Since this is made by Eccoptemp that make their own line of electric tankless water heaters, they are hesitant to say that it does. To be safe, call the maker of your heater and ask them just to be sure, but you should be able to use this with other brands. 
Here is a video explaining how the system works.
Why Buy a Kit Instead of Buying All the Items Separately?
A lot of people ask why you should buy a kit instead of just buying each item on its own. A valid question. The only answer is simply convenience. If you order a kit it all comes at the same time. If you order separately then you risk having all the packages come in at separate times. And some of them may take a while.
If you plan to buy from your local hardware store instead of Amazon, you will definitely pay more both for a kit and if you buy them separately.
I created a list of the three essential items you need if you do want to order separately and save some money. The pump can handle over 1500 gallons per hour, then there is a full gallon of Flow Aide so you get 4 flushes or enough for two years and stainless steel washing machine hoses. This will save you quite a few bucks.
If you have a Rinnai tankless water heater, read this article to know how to flush it properly.
FAQ About Descaler Kits
Do I need to flush my tankless water heater?
A: You may not have hard water in your area, but it is still a good idea to flush your tankless heater at least once per year anyway. There are other deposits such as rust and sulfates that can build up and affect your efficiency and longevity of the unit. Check this map to see if you have hard water in your area.

The alternative is to use a water softener so you don't need to do this at all. Click that link to see a salt free alternative to water softeners for your whole house.
How often should you flush tankless water heater?
A: The bare minimum should be once per year. If you have hard water then you may need to do this twice per year. Which is why I recommend getting one of these kits so you don't have to pay a plumber twice per year to do this for you.
Do Electric tankless water heaters need to be descaled?
A: Yes, they do. Even though the heat exchanger is different than a gas version, they are just as susceptible to limescale build up as any other appliance.
Can I use vinegar to flush my tankless water heater?
A: Absolutely, yes you can. This will save you some money and it is totally safe. The problem is that sometimes it doesn't do as good a job as using a descaler solution. And the smell is really strong. Only do this if you are on a budget or don't have much calcium in your water. If you are worried about using chemicals, keep in mind that all of the solutions in these kits are biodegradable and non toxic.
Do tankless water heaters need a filter?
Though you don't have to have a filter, it does help to have one. Depending on the kind you still may need to flush your tankless occasionally. You can read all about the different filters for tankless heaters here.
Summary
Any of these tankless water heater cleaning kits will get the job done for you cheaply and efficiently. Considering that it may cost upwards of $150 to have a plumber come to your house and do this, the kit pays for itself the first time you use it.
With isolation valves, this is an easy way to maintain your tankless. It only takes an hour and is very simple to do even if you feel you aren't very handy.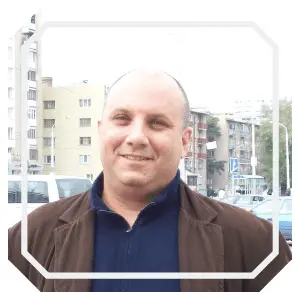 Nick Lopresti is the founder of YourH2Home and a home improvement expert. He has years of experience writing about various home improvement topics, mostly as it pertains to water systems.