Hot water recirculating pumps are great at conserving water through instant hot water. If you have a fixture that is far from your water heater then you know how frustrating it is to wait for a minute or more for the hot water to arrive.
But which recirculating pump is the best? And do you actually need one?
In this article I will review the top recirculating pumps so you can see which one will suit your needs best.
In a Rush? Here are our Top Picks
What is the Best Hot Water Recirculating Pump?
Before I can answer that, I would have to know what your needs are. There are so many on the market that have their pros and cons that it would be hard for me to nail down the best one for you.
If you want more information about hot water recirculating pumps, then check out the detailed article I wrote about them by clicking the link. After reading you'll know better what you are looking for.
So, here are some things to look for in a recirculating pump.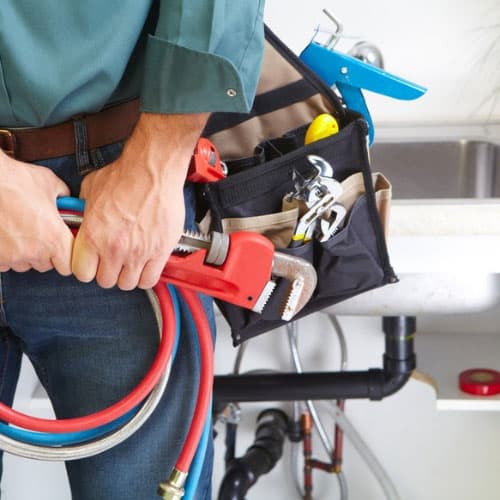 Where to install your recirculating pump
Some of these pumps are under sink and others get installed directly on the water boiler.
In most cases installing a recirculating pump under the sink is the best way to go. With units that have a temperature sensor it can tell the pump when the hot water has reached the tap and can better regulate how much hot water is needed.
The problem with under sink models for some people is that you need to have a power outlet close to the point of use.
For many, installing one at the water heater is the only option since there is usually a power source there. However, these need a return line that creates the loop from the heater up to the fixture and then back to the heater. If you don't already have one in your home then retrofitting can be quite expensive and disruptive. If you've already had a water recirculating pump with an existing return line, then this type could make sense for you.
Another downside of having the pump at the boiler is that you don't have immediate access to it when you need to do something like change the timer.
The under skink ones just make more sense as you have quick access to the timer. If you don't have an outlet close by then look for pumps with a long power cord, or ask an electrician to add an outlet under your sink or nearby.
Internal vs External Sensor Valve
The valve is very important as it enables the loop of hot water to flow to and from the boiler.
Some pumps have an internal sensor and some have it externally, either on a connector that creates the channel between the hot and cold lines, or is actually still a part of the unit itself.
An internal one is much sturdier and generally will last longer than an external one. The biggest downside though is that if it breaks you are out of luck and need to replace the entire pump.
The external ones are usually housed in a hard plastic, but they are not as solid as the ones inside the pump. But, again, if they break it is a cheap and easy fix.
Timer
Pretty much all the new models have timers on them so you don't have to waste electricity by having the pump run 24 hours per day. You can also turn off your recirculating pump if you really have to.
Look for dual timers though so you can program two different times of day. Most people need their hot water for a couple of hours in the morning and a couple of hours in the evening. Having a dual timer means you can set two different times during the day.
Smart Hot Water Recirculating Pump
As of yet, I don't know of any smart hot water recirculating pump that can work with a smart home or wifi set up to turn your pump on with your smartphone or tablet.
There is a workaround though if you effectively want a wifi hot water recirculating pump. You can buy a smart plug that connects to Alexa so you can plug your pump into that and control it by voice.
Just keep it in "On" mode but shut the actual plug off until you turn it on when you want.
Now you can have instant hot water on demand for hardly any money.
Our Top Hot Water Recirculating Pump
Watts 500800 Hot Water Recirculating Pump Review
Sale
Watts 500800 Hot Water Recirculating Pump
The recirculating pump uses a heavy-duty stainless steel pump head with...
System includes pump, 24hr programable timer, sensor valve with thermal...
Extremely quiet and energy efficient this system supplies instant hot water...
A sensor valve opens when the water on the hot water side cools, pushes the...
Pump mounts directly onto water heater, can be used with all types of pipe,...
It's easy to see why the Watts 500800 instant hot water recirculating system is so popular.
It is super easy to install, and can be done in less than an hour. It comes with everything you need to install whether you want it on your boiler or under your sink. You can set up two different times in a 24 hour cycle for when it will turn on and pump the hot water so you don't waste electricity. In short, it is a simple system that anybody can benefit from.
Price
You'll see some cheaper hot water recirculating pumps out there, but they are exactly that. Cheap.
If you look at other models in the same league as the Watts 500800 then you'll actually find it to be the most economical.
You don't want to go too cheap with these pumps or you'll end up replacing them often and end up spending more money in the long run.
Buying a Wats saves some money and it also comes with a 1 year warranty so you are covered if there was a manufacturing defect.
Installation
It is super easy to set this up under your sink for a point of use or on your boiler if you already have a recirculating pipe set up.
No matter where you use it, it is dead simple to install. And it comes with everything you need.
The real bonus though is the 10 foot long power cord. If you don't have an outlet under your sink, or in the vicinity, a cord that long should get you to the nearest outlet. This will save you from having to hire an electrician to install an outlet.
Do you need a professional plumber to install it? Definitely not. If you have a channel lock wrench, then you can easily do this yourself. No plumbing expertise required. The instructions that come with it are very detailed so it's hard to make a mistake.
Easy to use
With a 24 hour programming capability, you can set the pump to only circulate the water when you need it most. And you can set two different periods in the course of the 24 hours.
Since most people are out of the house after breakfast and then home before dinner, you can set it for a few hours in the morning and then a few hours in the afternoon/evening. Some people will also set it to cycle every 15 minutes when they are home during the weekend so it still isn't running all day. This way you don't have to worry about having hot water during those periods when you aren't sure if you'll need it or not.
Very quiet operation
Some of the pumps you may have seen reviewed are known to make some noise and vibrations. Or maybe you've had a recirculation pump in the past and understand they can be loud.
It will come as a relief that the Watts 500800 runs smoothly and quietly. Much quieter than most.
What We Like:
Very easy to install
10 foot long power cord
24 hour programmable timer
Includes two adapters with rubber washers, valve mounting screws, sensor valve, two 12 in. supply lines
Additional sensor valves available for homes with multiple plumbing loops
Very quiet operation
What We Don't Like:
May not work with some tankless water heaters
Verdict
There are really only a couple of downsides.
One is that it doesn't work with all tankless water heaters and the ones it does work with are not listed anywhere. You'll need to check with your manufacturer of the tankless model if it can work with a recirculating pump. Some are premade with the capability already.
The other thing is the plastic for the sensor valve is not as sturdy as you might like. Particularly if you have a lot of stuff under the sink that could bang up against it.
Other than that, I see no reason why this shouldn't be at the top of your list if you're looking into a recirculating pump.
Best Under Sink Recirculating Pump
Laing LHB08100092 Recirculation Pump
Sale
Laing LHB08100092 Recirculation Pump
The auto circ pump ACT E1 is installed under the sink or faucet farthest...
Requires only 14 watts of power; Does not require a return line
Packaged complete with a 6 ft. long power cord. Noise level - Whisper...
Has a built-in 24 hour timer which allows the selection of system operating...
Saves the average family of four up to 17,000 gallons of water annually
It may look simple, and it is simple to use, but the Laing Autocirc hides a lot of high tech features that makes it efficient and effective.
It is probably better than the Watts 500800 in some ways but has a couple of downsides that make me put it second on the list instead of first.
Price
At roughly $70 to $80 more than the Watts, it is not exactly cheap. However, it has a lot of features that I think justify the higher price.
Though, for peace of mind, it does feature a 1 year warranty against defects in manufacturing and workmanship so if it does end up on the fritz, then you'll at least get your money back.
Installation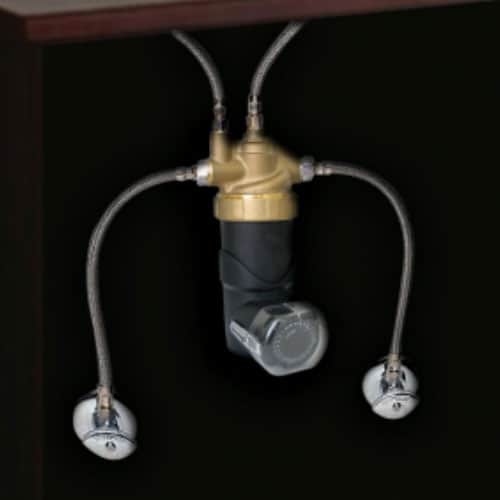 This under sink hot water recirculating pump is dead simple to install. As most are, actually. But, you will need to buy the flex hoses separately which adds to the expense. They don't cost much. Make sure you get washers for it also.
Efficient
Whether you use the programmable timer or not, it only turns on when the water is starting to cool. With some pumps, they will run for the entire time you have the timer set for.
In this case, a thermostat will trigger once the temperature of the water lowers to 85°F. It will circulate the water until it reaches 95°F and then shut off. So it is not running the whole time.
If you have a fixture very far from the hot water source, the water will come out at 95° until the hot water from the boiler or tankless water heater arrives. This cuts down on how much electricity you need to operate.
Because the motor is shaftless, it can circulate the water efficiently and effectively. And silently, also.
Easy to use
The timer is programmable with two different time periods available within 24 hours.
Set it to however long you like twice per day when you need the water the most.
Adding to how easy it is to use, it also doesn't need any maintenance. It resists hard water scale build up so keeps running smoothly.
One thing that frustrates a lot of recirculating pump owners is the fact that the lines mix the water. This means less than hot water and too warm cold water at times. The way this is designed prevents the water from mixing so it is always the temperature you want it to be.
What We Like:
Highly efficient technology
Resists scale build up
Maintenance free
24 hour programmable operation
Fixed thermostat triggers at 85°F
Closure device prevents any other hot-to-cold line or cold-to-hot line mix
Lead free brass
What We Don't Like:
More expensive than other similar units
Verdict
The one thing I am not crazy about when it comes to the Laing Autocirc is the fact that the sensor valve is built into the unit. This is not unusual and lots of models do the same thing. But, I prefer having it separate in case of valve failure. If the valve fails in the Laing it means you have to replace the whole unit. If it happens within a year, you're fine, but if it happens after that can be expensive.
I don't anticipate having problems with this pump, though. It is solidly built with high end materials and is well engineered.
It is worth the extra money for the features it has.
Grundfos Recirculating Pump

If you love well engineered devices that don't have a lot of bells and whistles, but just do the job they are designed to do then you will love any of the Grundfos water pumps.
I picked this one to review since it is a comfort system that allows for the comfort valve to be mounted under the sink. I think for most people that these are the best models.
Price
The downside to the comfort system is the price. It is more expensive than the other brands and models that I have already reviewed. Not only that but it is far more expensive than the traditional models. But, then those ones will require expensive plumbing to install a return line through the labor costs of a plumber plus the cost of the pipes themselves.
I think the price is justified as you get a long lasting and reliable hot water recirculating pump.
Installation
As is the case with just about any recirculating pump, it is very easy to install and does not require a plumber to do it.
The pump itself is mounted right on top of the actual boiler and then the valve is installed right under the sink.
You can use up to 3 valves in the house, though most people will only need one installed at the farthest fixture from the boiler. Which is good news as extra comfort valves run about $50 each!
It does come with everything you need to install. That means the comfort valve, the flex hoses, and the power cord. And the cord is 10 feet long so it should be ok to install it just about anywhere and still be able to reach an outlet.
The only thing you really have to keep in mind is that the connections on the valve are ½" so you will need an adaptor if your incoming water lines are wider than that.
Reliability
As I mentioned, the engineering and the materials are top notch so expect a few years out of your pump. With light use you can expect it to last a lot longer. When set on a timer you extend the lifespan considerably.
The body is made out of durable stainless steel and the timer is very sturdy. The only downside is that the comfort valve is no longer made out of cast iron, but hard plastic. It should still last a long time as it won't corrode, but that does make people question why it should cost $50 for a replacement.
Easy to use
As I mentioned already, there are very few bells and whistles. Which means that programming the timer is all you really have to do to get hot water instantly. You don't need an app or read pages of instructions.
What We Like:
Works under sink with comfort system
Very simple installation
Dual 24 hour programmable timer
Durable construction
Very quiet operation
Comes with everything for installation
What We Don't Like:
Very expensive
Doesn't work with some tankless water heaters
Verdict
If you already have return lines in your house, you may be better off going with the Grundfos 59896155 SuperBrute. You save a lot of money this way since the comfort system is pretty expensive. If you don't have the return lines, then the way to go is definitely with the Grundfos UP15-10SU7P/TLC.
Final Thoughts
Instant hot water right at your faucet or shower may seem like a luxury, but it does save water. Not to mention that they keep your pipes from freezing, especially if you live in a colder climate.
Any one of these best hot water recirculating pumps I reviewed in this article will do a great job and are all reliable. They can last years without any issues.
I know there are tons more on the market, but why bother going through a huge list when you can get any of these three and have some peace of mind that you are getting the best.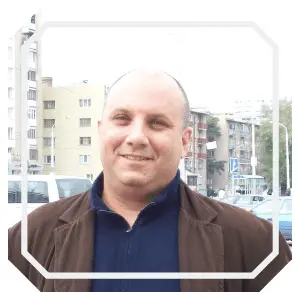 Nick Lopresti is the founder of YourH2Home and a home improvement expert. He has years of experience writing about various home improvement topics, mostly as it pertains to water systems.